Newark
New Brunswick
By: Richard L. Smith 
Amidst the electrifying showdown between the Rutgers Scarlet Knights and the formidable Ohio State Buckeyes, one heartwarming moment stole the spotlight on November 4th at SHI Stadium.

Fifteen-year-old Jeriel Penson, hailing from Newark, was celebrated as the Shining Knight of the Game in an inspiring collaboration between Rutgers Athletics and RWJBarnabas Health, the official healthcare provider.
This touching initiative shines a light on young patients who are bravely battling healthcare challenges.
Jeriel's journey took an unexpected turn when he was diagnosed with Hodgkin's Lymphoma in January of 2021.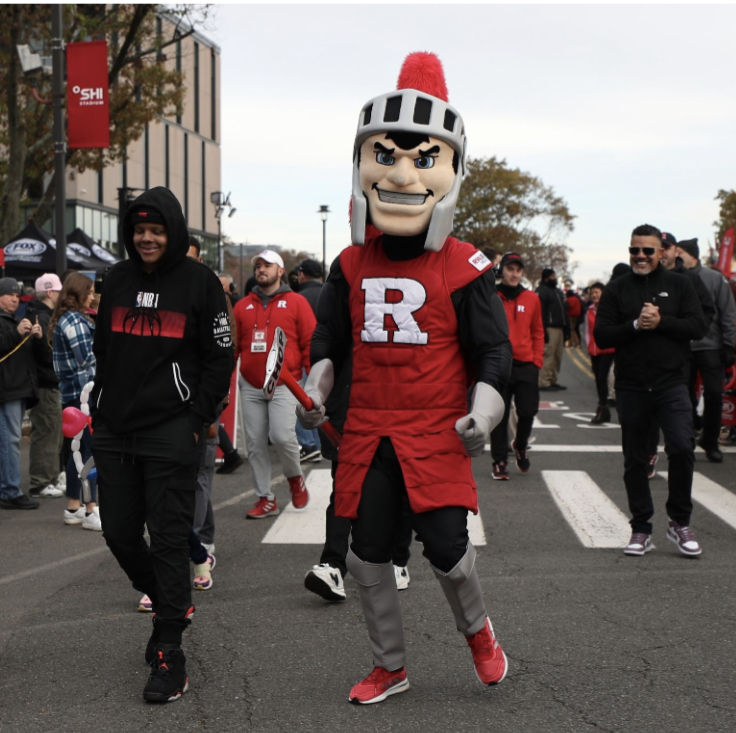 After undergoing initial treatment and receiving a clean bill of health, this determined freshman at the Newark School of Fashion & Design faced a relapse earlier this year.
This time, he confronted a different form of blood cancer, necessitating a stem cell transplant in August, followed by another round of chemotherapy, which he is currently undergoing.
Throughout this challenging ordeal, Jeriel's unwavering support system, led by his mom, Jessica, has been a source of strength and resilience.
Special recognition is also due to the devoted medical team at the Rutgers Cancer Institute of New Jersey and Robert Wood Johnson University Hospital, an RWJBarnabas Health facility, who have been by Jeriel's side, offering care and comfort during his diagnosis and treatment.
Jeriel's special day began when he arrived on the vibrant campus of Rutgers University, immersing himself in a whirlwind of Rutgers Football Game Day activities.

His experience included the honor of leading the pre-game parade down to Scarlet Knight Way, where he relished the opportunity to greet Coach Schiano and the Scarlet Knights team members with high-fives as they disembarked from their buses.
The pinnacle of Jeriel's Game Day celebration came when he stepped onto the field, surrounded by loved ones, including his dad, Elias, big brothers Joseph and Joshua, and the beloved Rutgers Scarlet Knight mascot, Sir Henry.
Beaming with smiles, Jeriel was saluted for his unwavering bravery and strength in the face of adversity, earning him a thunderous ovation from the devoted Scarlet Nation.
Jeriel and each Shining Knight of the Game honoree will be forever enshrined in a Rutgers Athletics facility, commemorating their unique and inspiring game-day experiences.
This heartwarming initiative continues to shine a spotlight on the remarkable resilience and courage displayed by young patients like Jeriel Penson, demonstrating that even in the face of adversity, they are the true knights of inspiration.