Newark
Newark city officials announced a special tribute to Amiri Baraka, presented by Danny Simmons and hosted by Lezlie Harrison.
Join them on October 7th at 8 p.m. for Wordsmith: Jazz & the Spoken Word - a tribute to Amiri Baraka.
An intimate performance blending music with spoken word, musicians of fame and stature, mixed with cultural icons from the world of poetry. Danny Simmons is a contemporary abstract-expressionist artist, poet, and author from Queens, New York.
His artwork can be seen worldwide in such prominent establishments as Chase Manhattan Bank, The Smithsonian, the United Nations, the Deutsche Bank collection, and more.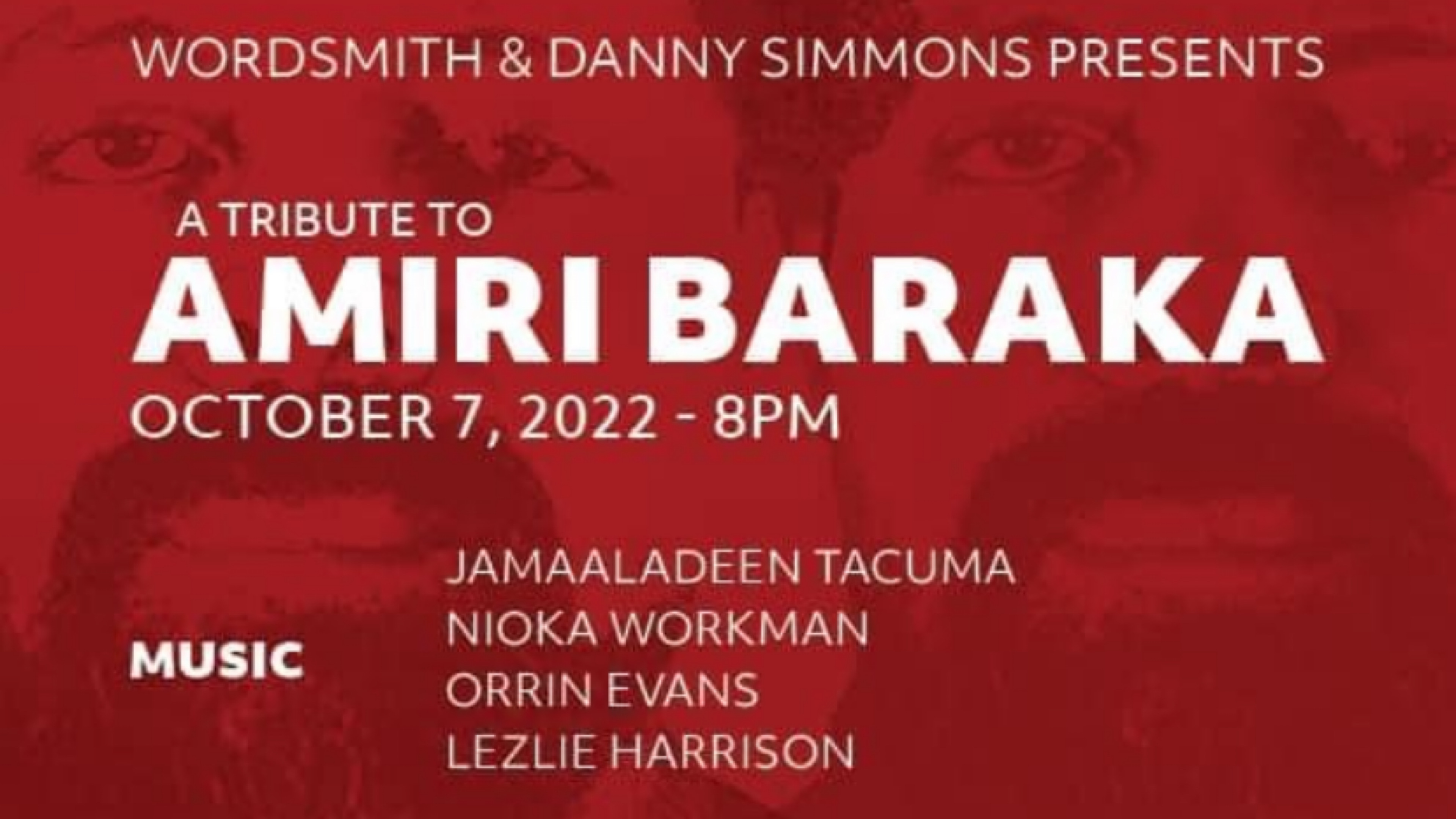 Among the most impressive artists of his day, The New York Times says that he "injects freshness" into his abstracts and that they are "meticulously rendered and decoratively impressive."
Simmons is also an author of six art, poetry, and fiction books.
He conceived of and co-produced the hit HBO series Def Poetry Jam.
Which made such an impact that Def Poetry is now offered as an elective at the University of Wisconsin and won Simmons a Tony Award for the Broadway version of the show.  
Lezlie Harrison is her own personal renaissance.
Her constant state of evolution and growth brings with it gifts for those paying attention.  
As a bold and subtle vocalist, her vulnerability attends to the fragile matters of our collective human affairs.
At the same time, her optimistic momentum inspires us to rise above any tribulation to rejoice.
Be it Jazz, Blues, Gospel, Soul, The American Song Form, original compositions, or any song in ANY form, Ms. Harrison will imbue it with her distinctive stamp and make a very personal delivery. https://newarksymphonyhall.org/events/wordsmith-jazz-the-spoken-word/