Newark
By: Najla Alexander
Authorities in Newark request the public's help identifying the suspect in connection with a shooting that occurred on Tuesday, October 31, 2023.

Newark Public Safety Director Fritz G. Fragé said at approximately 2:46 p.m., police responded to shots fired in the area of South Orange Avenue near Sanford Avenue.
No injuries have been reported as a result of this incident, but responding officers located property damage due to gunfire and spent shell casings in the area, officials stated.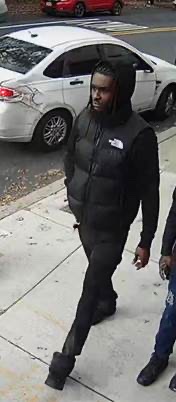 Authorities say the detectives investigating this incident observed surveillance footage of the suspect discharging a firearm at a vehicle at the time of the incident and are requesting the public's help in quickly identifying him.
Director Fragé urges anyone with information about the identity of this suspect to call the Police Division's 24-hour Crime Stopper tip line at 1-877-NWK-TIPS (1-877-695-8477).