Newark

By: Najla Alexander
Authorities in Newark request the public's help identifying a male suspect in connection with a theft that occurred on Monday, September 4. 
Newark Public Safety Director Fritz Fragé said at approximately 12:23 p.m., a black Hiboy S2 Electric 8.5 scooter, valued at $350.00, was taken from the hallway of a residence in the 200 block of South 6th Street.
According to officials, police observed on the building's surveillance camera a male suspect who took the scooter while accompanied by another male who was sitting on the porch.
The suspect is described as having a dark brown complexion, dreadlocks, and wearing a white T-shirt, blue jeans, red underwear, and gray/white/neon Air Max 90 sneakers, officials stated.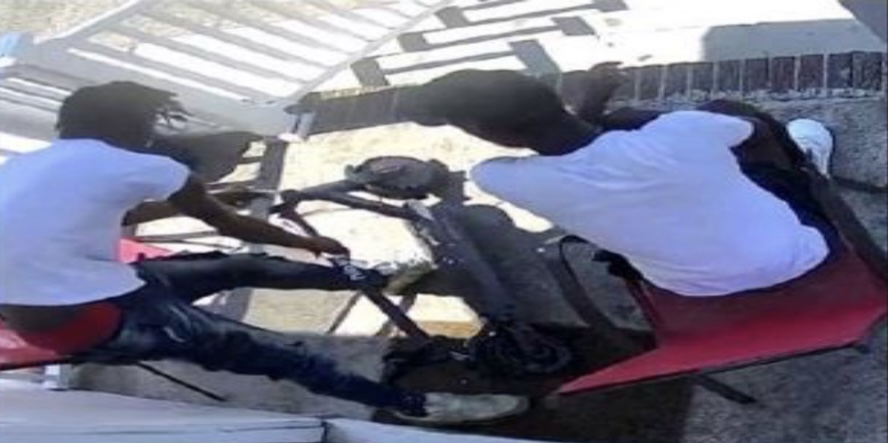 Authorities say the male who accompanied him is also described as having a dark brown complexion with a beard and mustache, wearing a white T-shirt, white sneakers, and a Blue NY Yankees cap.
Director Fragé urges anyone with information about the identity of this suspect and/or his accomplice to call the Police Division's 24-hour Crime Stopper tip line at 1-877-NWK-TIPS (1-877-695-8477).