Newark
Newark Police officials request the public's help identifying a male in connection with damaging vehicles in the West Ward on Saturday, April 23.
According to police officials, officers responded to a call of criminal mischief at Manor Drive. 
Police said that a victim's vehicle and vehicles parked nearby had been damaged with deep scratches. The victim provided a dashcam video of the suspect committing the crime.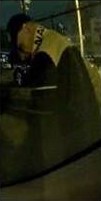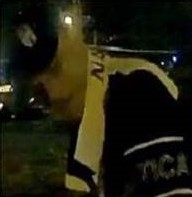 According to police, he is described as a light-skinned adult male who was wearing a Nautica jacket with a Nautica logo on the collar and sleeves and dark-colored pants. He frequents the area of 5 Manor Drive and 35 Manor Drive.
Detectives investigating this incident seek the public's help quickly identifying this suspect as part of their investigation. 
Police said that a male suspect fitting the same description reportedly committed the same criminal mischief in this neighborhood on September 18, 2021.
Newark Police officials urge anyone with information regarding the identity of this suspect to call the Police Division's 24-hour Crime Stopper tip line at 1-877-NWK-TIPS (1-877-695-8477).  
All anonymous Crime Stopper tips are kept confidential and could result in a reward.
Anonymous tips may also be made using the Police Division's website at https://npd.newarkpublicsafety.org/.