Newark
Newark Police officials request the public's help with identifying the suspects concerning an incident of criminal mischief on June 28. 
Police said that on surveillance video, the suspects walked into the driveway of a residence around 11 a.m. in the 100 block of Sunset Avenue. 
They were carrying a bag of tools, and the rear doorway of the home was damaged.  
Police said that the suspects are described as Black males with dark complexions. The first suspect is in his late 20s, has low bushy hair, and was wearing a red and white striped T-shirt with loose grey pants.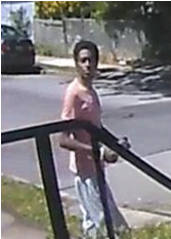 According to police, the second suspect was carrying a bag of tools in the driveway and drove a silver Pontiac Sunfire. He's in his early 30s and was wearing a black fitted cap, black jacket, blue jeans, and a white T-shirt.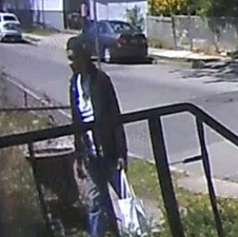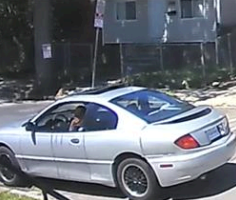 Newark Police officials urge anyone with information about the suspects to call the Police Division's  24-hour Crime Stopper tip line at 1-877-NWK-TIPS (1-877-695-8477). 
All anonymous Crime Stopper tips are kept confidential and could result in a reward.  
Anonymous tips may also be made using the Police Division's website at www.newarkpd.org.