Newark
Police in Newark are reporting that tonight teams of Newark Police and workers from the City's homeless outreach department will warn residents without addresses about recent attacks against homeless individuals in New York City and Washington D.C.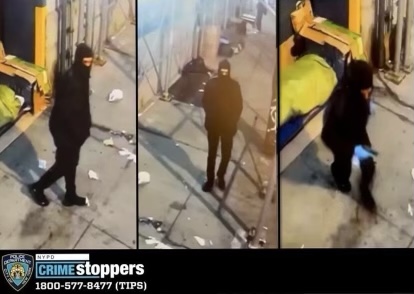 "Beginning tonight, Newark's residents without addresses will be advised by police of the recent separate attacks against homeless in New York City and in Washington D.C.," Director O'Hara said. 
"Our goal, along with the City's Homelessness workers, is to remove them from the streets and to assist them to shelters for their safety."
NYPD is investigating an attack that occurred yesterday, when a suspect approached two homeless individuals and shot both of them, killing one. 
The Washington D.C. Metropolitan Police Department is also investigating a series of attacks that occurred between March 3 and 9 when at least three individuals were stabbed and shot. 
One of the homeless individuals was also set on fire and killed. 
Director O'Hara urges anyone with information about these attacks to call the Department's 24-hour Crime Stopper tip line at 1-877-NWK-TIPS (1-877-695-8477). 
All anonymous Crime Stopper tips are kept confidential and could result in a reward.