Newark
​You may recognize Dr. Juhanna Rogers as one of the "Great 8," who first made national history in 2016 as the most significant number of Black women to complete doctorate requirements simultaneously from Indiana University.
According to officials, this Newark native, known throughout Upstate New York as the insightful and warm host of the popular television Show, Behind the Woman, will return home next month to join the many talented artists invited to perform at the 21st Newark Art Festival (NAF) "Artful Healing." Not only is she coming home, but Dr. Rogers will also get to perform her solo poetic piece "Shattering" at the exact location she was introduced to theater – the Newark Symphony Hall.
"I saw the Frederick Douglas Opera at Newark Symphony Hall through the boys and girls club when I was a little girl," said Juhanna. "I recall the tours that would come through as a kid, like Tyler Perry's Love of Black Man tours that would play over weekends, and church groups would attend, in mass, after service on Sundays. It was a magical place for me to see Black actors on stage so close to Broadway. It was this beacon that motivated me to pursue performance, no matter what, and be confident that I could make a career out of it. I am excited to bring this show home."
Dr. Roger's Newark Art Festival Performance Schedule
Date: October 8th, 2022
Time: 8:00 PM
Location: Newark Symphony Hall – Black Box
Performance: Shattering
Tickets: $20 – Click here for ticket information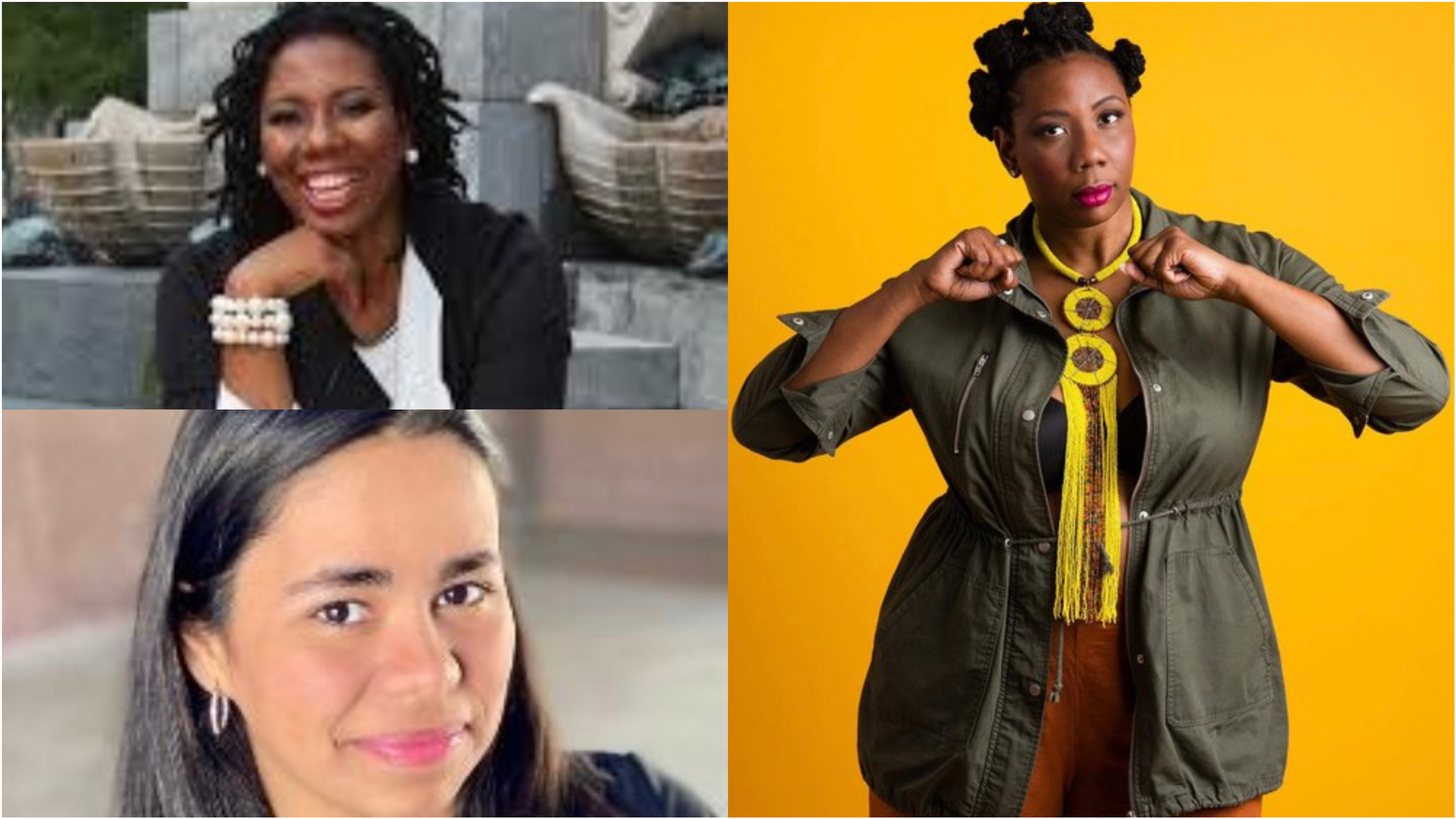 Show Premise 
"Shattering" is a solo poetic performance piece that reflects on a young girl's journey, known affectionately as Nicole, as she grows up to be Juhanna. Young Nicole struggles with blazing her own trail and meeting everyone's approval of who they believe she should be. Juhanna feels the weight of becoming her own woman and transitioning into the successful Dr. Juhanna Rogers. Despite her self-discovery, this dynamic business leader and one-woman powerhouse finds herself, once again, seeking approval. As she longs to love, celebrate, and recognize Dr. Juhanna Rogers, her world begins to shatter, reflecting the intricacies of becoming her true self.
"This play is about facing my story and being courageous and sharing it to hopefully comfort and inspire others to do the same," said Dr. Rogers. "There is something magical and heavy about being a Black woman in the world. Shattering explores it all. I am most vulnerable in this work, and I am grateful for the opportunity."
Shattering is directed by Esther Banegas Gatica, a proud playwright, and dramaturg from Honduras. Gatica has written/directed several of her own one-act plays. She obtained her Master of Fine Arts in Playwriting/Screenwriting at the University of California, Riverside, where she collaborated with the Latinx Play Project and the Gluck Foundation. With the Latinx Play Project and the Gluck Foundation. She is also a BFA graduate of Oral Roberts University in Tulsa, OK, and Teatro Prometeo's Conservatory at Miami Dade College. 
"I am a Latina first generation immigrant that knows the value of hard work and sacrifice to achieve success, specifically as a woman," said Gatica. "Directing a show like Shattering allows me to find the intersectionality between Dr. Juhanna Rogers' experience and mine, and most likely that of anyone who has ever been told to reconsider their ambitions."
The day after her Shattering performance at the Newark Symphony Hall, Dr. Rogers will head to the Bronx to host the Universal Hip Hop Museum's 4th Annual Black-Tie Banquet & Fundraiser on October 9th, 2022.  
​