Newark
"A TRUE and UNIQUE street warrior who really cared for our people." -Saydah B Maiga, Newark Resident
Tens of thousands of residents around Essex County took to social media to express condolences to one of Newark's "pioneers of antiviolence" known to many as "street doctor." 
Newark City officials confirmed that Mr. Earl 'Street Doctor' Best passed on the evening of December 27th. He was 74. 
Best reportedly fought a long battle with an unconfirmed illness that ultimately claimed his life just one day after his 74th birthday. 
In a statement released by The Newark AntiViolence Coalition, the civil rights justice group announced their sadness for the passing of Best. 
"We are heartbroken to learn of the passing of a local antiviolence legend Earl The Street Doctor Best."
 Although dubbed 'The Street Doctor' for his passionately addressing Newark's homeless population -donning his famous doctor's jacket - when tending to that vulnerable population.
His legend is more associated with being the leading presence of many former offenders who returned to Newark's streets seeking to address its gun violence plague in ways that law enforcement simply couldn't, Newark AntiViolence coalition officials said. 
"'The Street Doctor' was not just one of many fearless peacemakers who helped launch what became the Newark AntiViolence Coalition, he was well ahead of those bold violence interruption efforts in a very pioneering way," officials at Newark AntiViolence Coalition said. 
An ex-bank robber who endured 10 years in Solitary Confinement, Street would leave prison and return to Newark's streets to become a personal force that spared many from going to prison for over two decades.
From mentoring and addressing young men in state custody and hosting rallies against violence, 'The Street Doctor' would usher in a project called The Street Warriors.
They were the first Violence Interrupters of the greater Newark area to seek to transition from courageous volunteer violence interruption on the streets to having a space and creating spaces to provide services, support and other direction for those in need of help operating their first office on Linden Street back in 2003, Newark AntiViolence Coalition confirmed. 
Longtime Essex County educational leader Principal Kafele expressed remorse over the passing of Best. 
What a loss to the City of Newark. What a loss to Jersey. He spoke to my students regularly and always supported me. Hell, he supported everyone. -Principal Kafele
"I could write a book on my relationship with this warrior for children," Kafele continued.
Best was spotlighted on the 2009 five-part HBO Series' Brick City. He has received awards locally from churches and civic groups to internationally with the legendary Buddhist priest, the Dalai Lama.
"Street was a Newark original," said NAVC media advocate Zayid Muhammad, fondly remembering his longtime friend and comrade.
On top of all he did and all that he has been through, he was a selfless, fearless Black man who could also candidly express his emotions in ways that most men in this society simply do not know how to do.
Pablo N. Erika Pizzaro pastor of the Temple Rock Comunity Church on Verona Avenue in Newark expressed heartbreak and remorse for the loss of The Street Doctor. 
"Rest In Peace Earl Best (Street Doctor); man, you're going to be missed.
I learned a lot about Newark because of you. I'm thankful for the great opportunities I had to travel across our city with you. We had some good times on those speaking tours with the mayor!!!! You loved your city," Pastor Pablo said.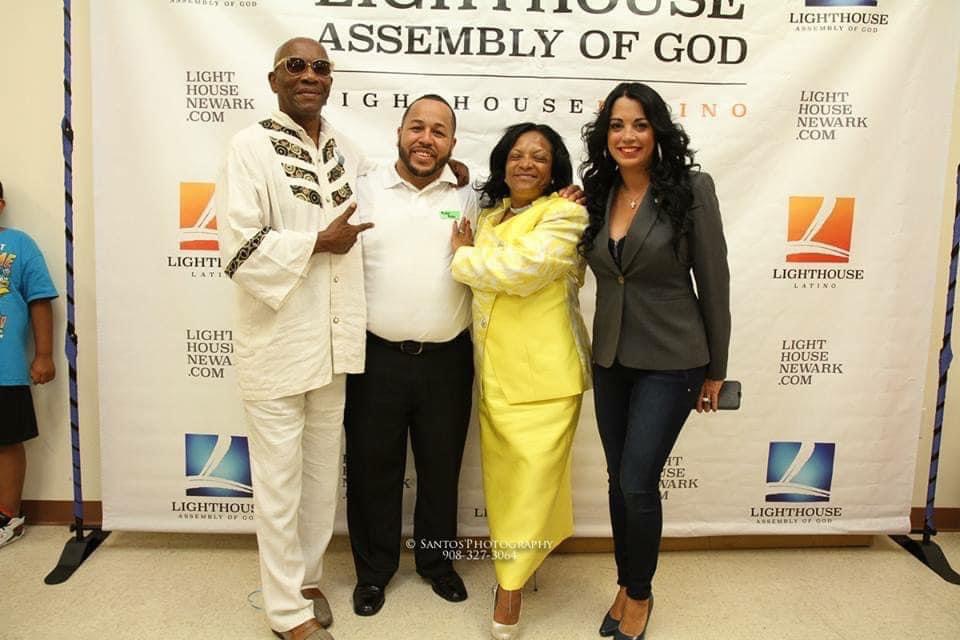 Keesha Eure, the beloved chair of the Newark AntiViolence Coalition, equated 'Street's life with the third principle of Kwanzaa-Ujima or Collective Work and Responsibility, "making our brothers and sisters problems our problems and working together to solve them."
"He was a Newark AntiViolence pioneer. May he be honored and remembered as such," he finished.
"He made his brothers and sisters' problems his problems," she said. He fed people, clothed people. He always gave a word of encouragement. He represented Love and Healing and Redemption."
"Gloves Up, Guns Down," he would say to young men on the streets, in schools and in youth homes, referring to a chant he used when he helped develop The Ibn Ali Boxing Gym run by fellow street warrior Ibn Ali Muslim.
Earl "Street Doctor" Best was a Street Warrior and always gave of himself. He was everything on any given day. He brought laughter and joy to so many of our lives, and we will never forget that he always needed a couple dollars for something to help people".
"Long Live the Street Doctor," she finished emphatically... May the accolades pour in.