Newark
Newark Firefighters battled a multi-alarm fire that tore through a building and then extended to neighboring homes in Newark's West Ward Sunday morning. 
Crews were dispatched to 305 South 18th Street after several 911 calls reporting fire at the address around 1:35 a.m.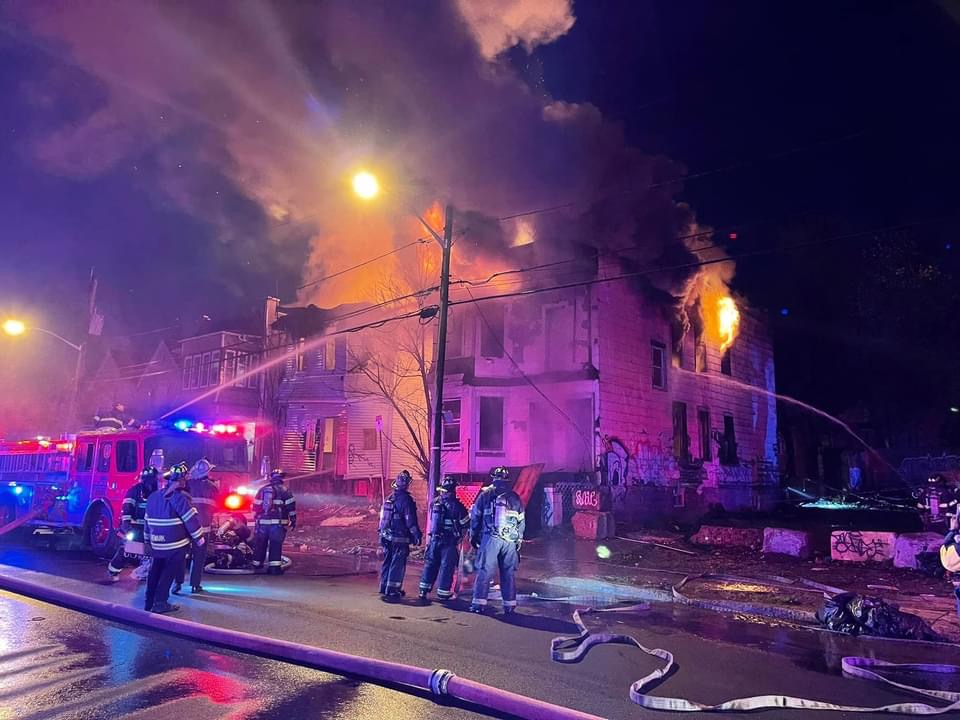 Upon arrival, firefighters found a home heavily engulfed in flames with fire shooting over to neighboring homes. 
Firefighters stretched several lines to bring the fire under control just before 3 a.m. with the cause under investigation.
No serious injuries were reported.