New Jersey
Light snow is beginning to fall across the region and should continue through daybreak. 
The National Weather Service said light coating of accumulation is expected on area roadways, especially secondaries and untreated roads, before snow tapers off around 5:45 a.m. in the Northern NJ region. 
Temperatures are also below freezing, creating slick spots where snow may have initially melted. 
Forecasters said to use extra caution if traveling early this morning as slippery conditions are expected.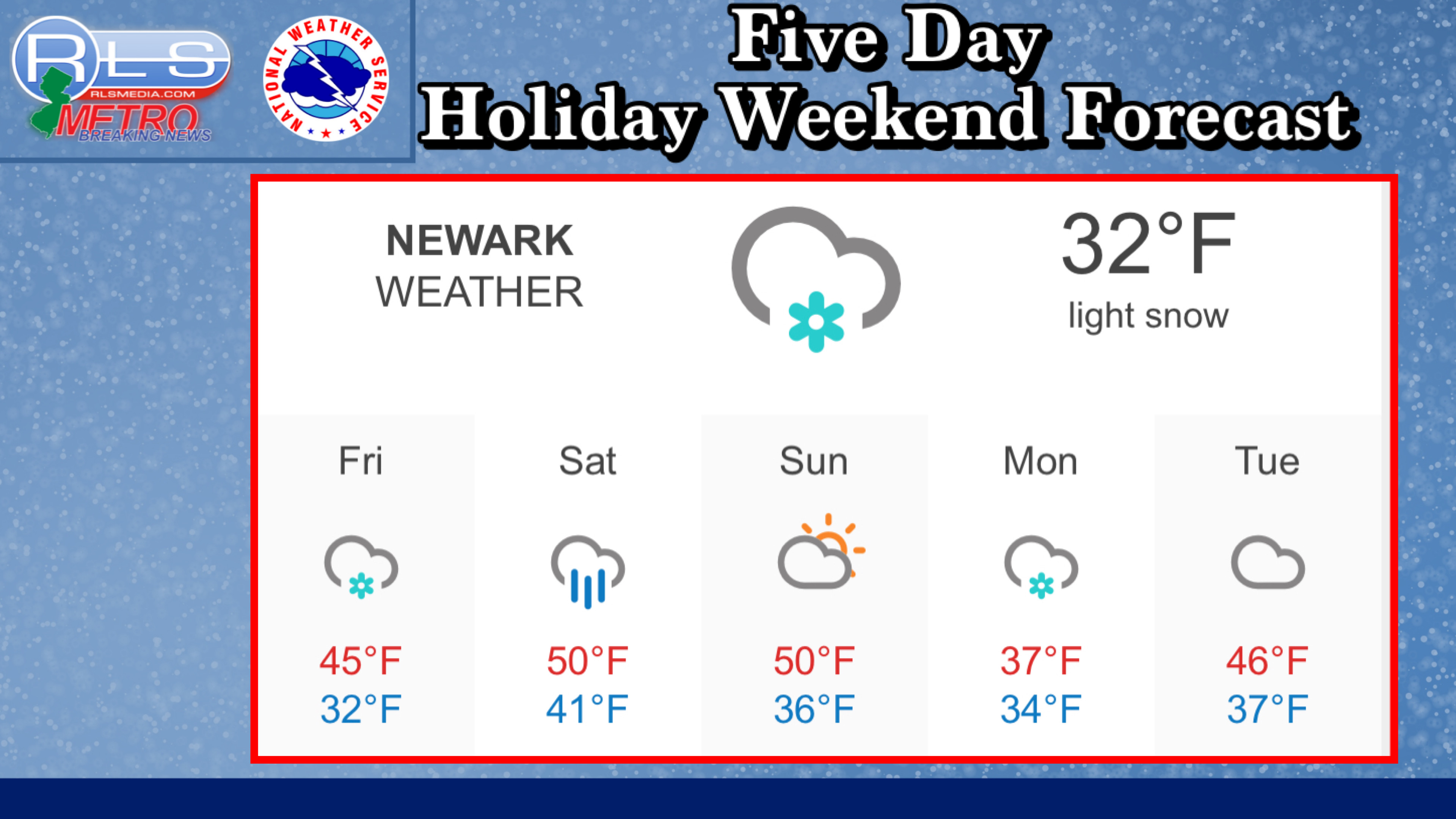 On Friday, the National Weather Service said a 20 percent chance of snow is expected before 8 a.m. 
Forecasters said it will be cloudy through mid-morning, then it will gradually clear with temperature highs near 46 degrees. 
There will be a 50 percent chance of rain after 10 p.m. on Friday. Mostly cloudy, with a low around 42 with a southeast wind gusting at 6 to 8 m.p.h.