Passaic County
Passaic City officials confirmed at least one fatality from a fast-moving fire that tore through a restaurant in the city this afternoon. 
The three-alarm fire started in the rear of Santo Domingo Invita, located at 118 Passaic Street, around 3:25 p.m.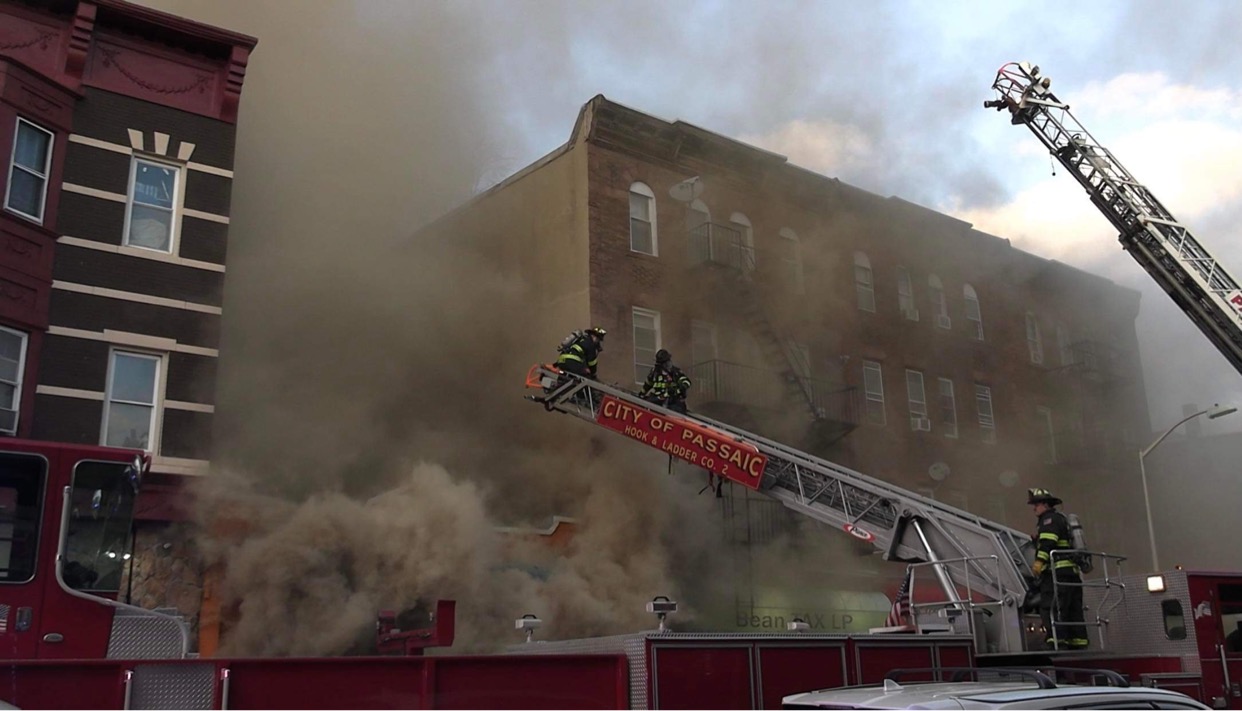 Firefighters arrived and found heavy glass and thick smoke coming from inside the restaurant and began to stretch multiple lines to extinguish the fire. 
Firefighters were able to knock down much of the fire with an hour but continued to battle stubborn flames inside the building. 
Mayor Hector Carlos Lora said one person was confirmed dead while firefighters searched for possible other victims. 
Crews placed the fire under control at around 5 p.m., with the cause of the blaze under investigation.