Passaic
Firefighters around Passaic County battled a multi-alarm fire that ignited inside a building in Passaic overnight.  Passaic's Mayor Carlos Lora said about 60 residents have been displaced due to the ferocious blaze. 
Passaic Firefighters were dispatched to 64 Hamilton Avenue to investigate reports of a fire shortly before 1:47 a.m.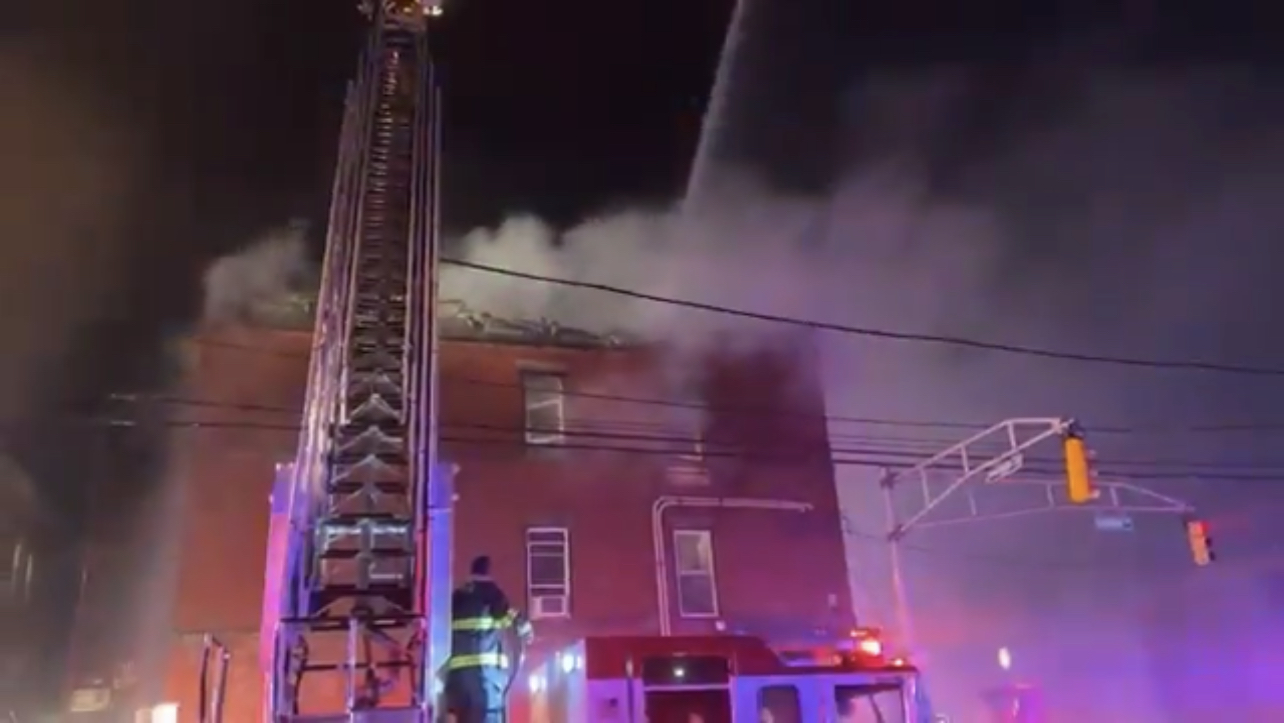 Firefighters and officials arrived at the scene and struck a second and then a third alarm for manpower after they noticed heavy flames coming from the upper floors of a three-story brick building with a bodega on the bottom floor and an apartment on the top. 
Crews stretched as many as four lines to extinguish the fire that began to shoot from the building's roof.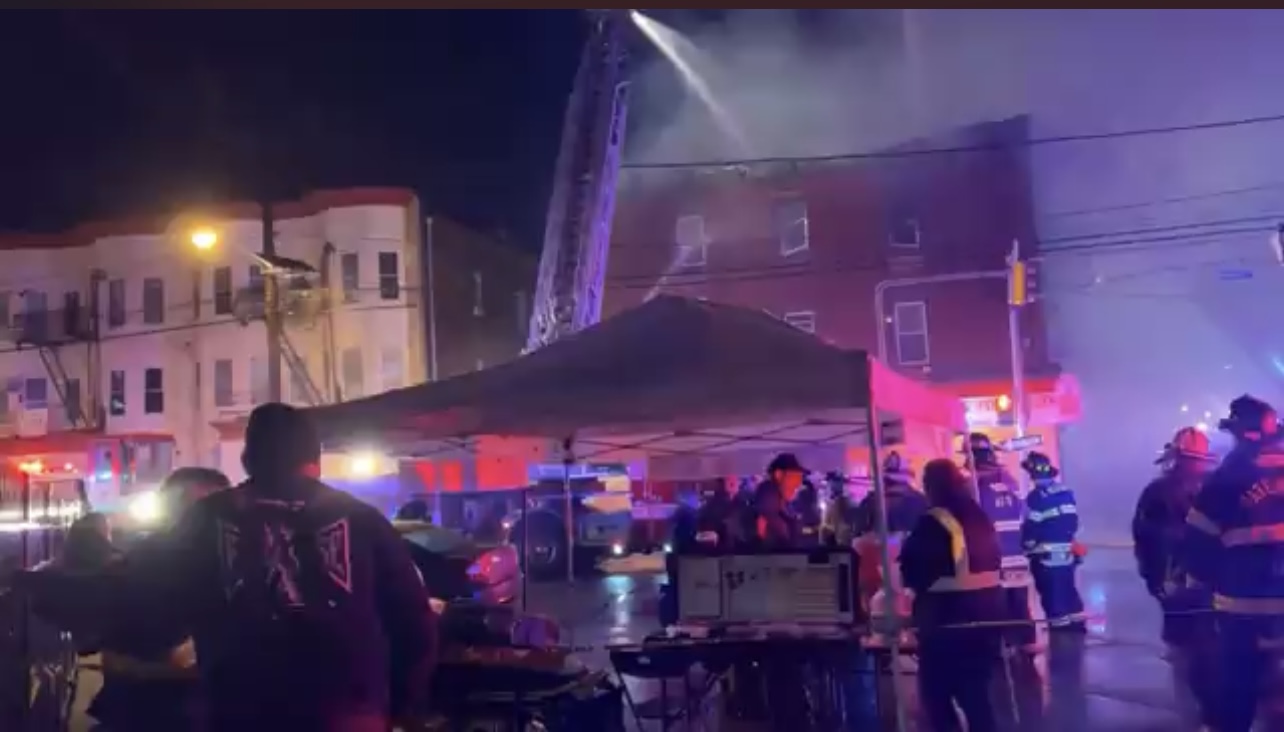 Firefighters were ordered to evacuate the building and resulting in an exterior attack after a portion of the building began to collapse. 
A preliminary search of the strike indicated no trapped or injured occupants but crews are continuing to search the structure for possible casualties. 
The cause of the fire is under investigation.