Morris County
On Saturday, August 28, members of the Morris County Prosecutor's Office joined Table of Hope and SOAR (Student Outreach and Academic Reinforcement) to distribute backpacks/school supplies and food boxes at the County College of Morris.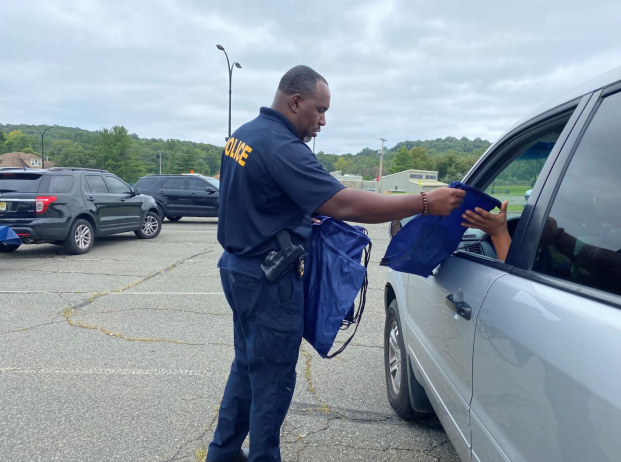 The giveaway serves the Morris County community and especially children returning for a new school year.
"Our children and students are our most precious resource. The MCPO supports events that can help motivate continued education and promote an understanding that law enforcement has open arms to our community members at every age level," Morris County Prosecutor Robert J. Carroll said. 
"Meeting and exchanging ideas with our younger community members can foster future career aspirations for public service and I thank our Community Affairs personnel for their efforts at this event."