Morris County

By: Yuritza Arroyo
On March 23, members of Leadership Morris, a community education program run by the Morris County Chamber of Commerce, attended an educational retreat about Criminal Justice, including segments hosted by the Morris County Prosecutor's Office.
According to officials, Morris County Prosecutor Robert Carroll provided welcoming remarks and an explanation of the structure and duties of the office.
Close to 50 local community leaders in the 2023 Leadership Morris program attended.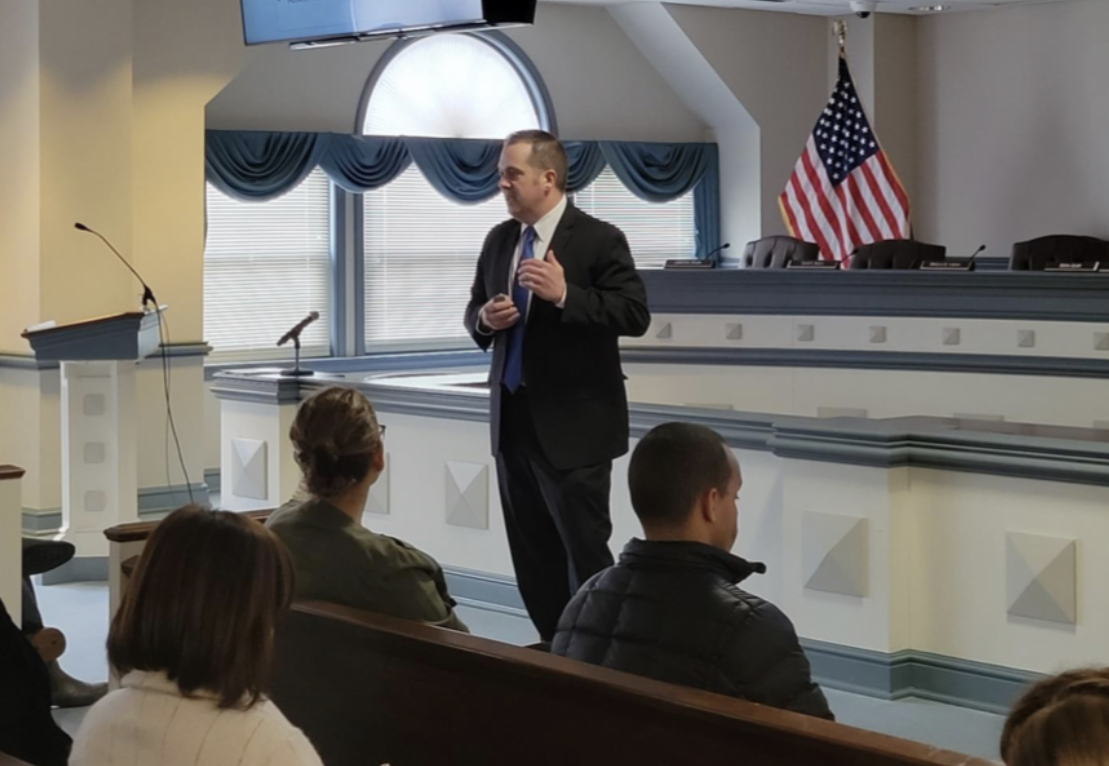 Chief Assistant Prosecutor Brad Seabury presented on the MCPO's Special Operations Division, including the impact of the opioid/fentanyl crisis and the multi-faceted efforts the Morris County
Prosecutor's Office has taken. A question-and-answer session was held following both presentations.