Morris County
By: Yuritza Arroyo
Morris County Prosecutor Robert J. Carroll and First Assistant Prosecutor Maggie Calderwood announce the promotion of Robert McNally to Chief of Detectives of the Morris County Prosecutor's Office.
According to officials, Chief Robert McNally is a United States Marine Corps Veteran who served as a sniper team leader in a Marine Infantry Battalion.
Chief McNally completed three deployments during his military service and was honorably discharged from the Marine Corps in 1994.
Chief McNally began his law enforcement career in 1996 with the United States Customs Service. During his basic police academy training at the Federal Law Enforcement Training Center, he received the high pistol shooter award and the top physical fitness award for his class.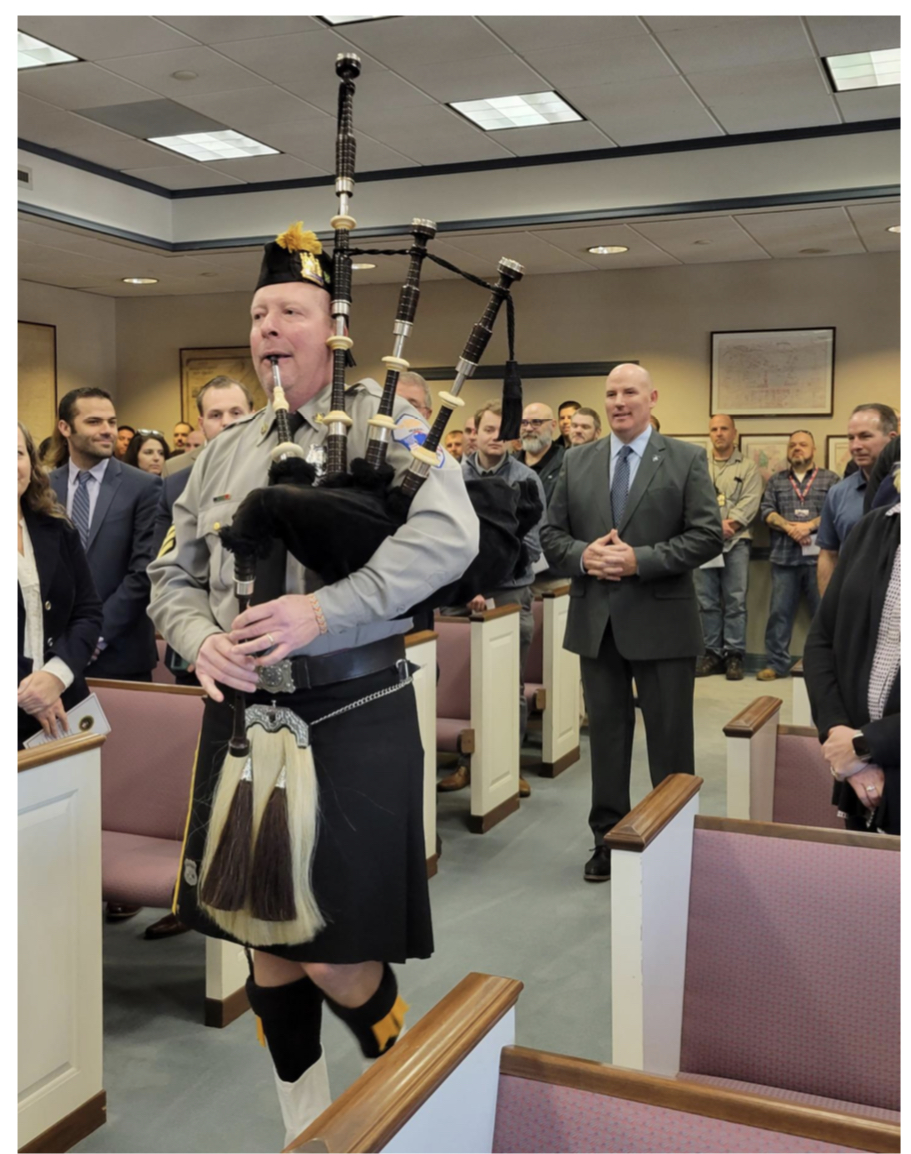 As a federal officer, he made numerous arrests and seizures for violations of federal narcotic and U.S. currency laws.
From 1996 through 2003, Chief McNally received numerous recognitions for his work as a federal officer to include his direct involvement in a one-million-dollar currency seizure related to narcotics smuggling.

In 2003, Bob was hired by the Morris County Prosecutor`s Office as a Detective and was initially assigned to the Intelligence Unit and the Professional Standards/Internal Affairs Unit. In 2005, Chief McNally was re-assigned to the Major Crimes Unit where he worked for approximately the next twelve (12) years.  
During that time Chief McNally worked numerous high-profile investigations to include homicides, bank robberies, suspicious deaths, fatal fires, police involved shootings as well as many other types of crimes.  
In 2007, Chief McNally was honored to be selected as "Morris County Detective of the Year" by the Morris County Detective`s Association for his work as the lead detective on discovered human remains that were determined to be the result of a homicide.  
While continuing to work in the Major Crimes Unit Bob was promoted to the rank of Sergeant in 2011 and then again to the rank of Lieutenant in 2013.
After obtaining the rank of Lieutenant, Chief McNally was transferred to the Specialized Crimes Division where he oversaw day to day operations of the Professional Standards Unit, Financial Crimes, Missing Persons, Juvenile and Domestic Violence Units.
During August of 2016, Chief McNally was promoted to the rank of Captain and again assumed command of the Tactical Division until October of 2016 when he was reassigned to the Courts and Administrative Division which encompasses the General Investigations Unit, the Pre-trial Services Unit and the Firearms/Training Unit.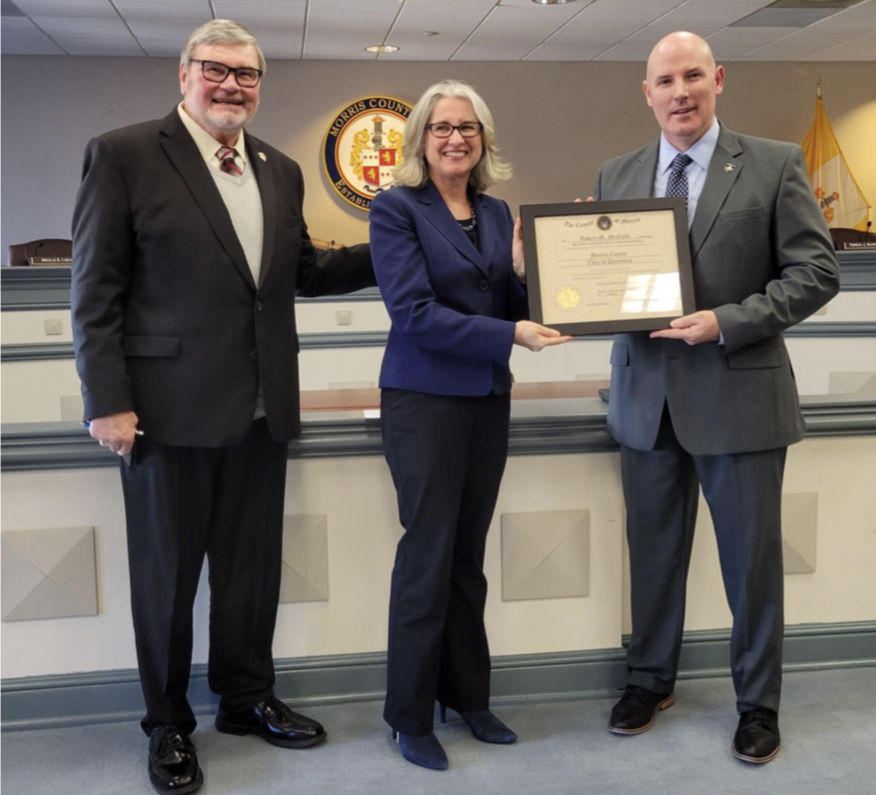 During June of 2021, Chief McNally was promoted to the rank of Deputy Chief of Investigations. As the Deputy Chief he was responsible for approximately 68 sworn law enforcement members of the office as well as the day-to-day investigative operation`s within our four investigative divisions.
In addition to his command responsibilities, Bob is also a long time Firearms Instructor, Hostage Crisis Negotiator, former member of the Tactical Narcotics Team, a member of the Marine Corps Law Enforcement Foundation and a bagpiper with the Morris County Police Pipes and Drums.
A formal promotion ceremony was held on February 1, 2023.
Prosecutor Carroll said, "I have had the pleasure of working with Bob since my appointment as Prosecutor. Possessing a solid military and law enforcement background, he has demonstrated a wide range of skills, leadership, and institutional knowledge that will be invaluable to myself and my colleagues in the MCPO.I personally look forward to working with our new Chief!"
First Assistant Prosecutor Calderwood said, "I've enjoyed working with Chief McNally in the Morris County Prosecutor's Office for close to two decades now.
I believe he will be a strong leader for the office and will serve the people of Morris County well. I look forward to working alongside him in his new role as Chief of Detectives in Prosecutor Carroll's administration."