Englewood
By: Richard L. Smith
On Friday afternoon, Bergen County authorities recovered the remains of a man who was reported missing from Hudson County. 
Earlier in the week, The West New York Police Department alerted area police departments to look out for resident Mr. Lester Taboram, 31,  who was last seen on February 8, driving a white GMC van.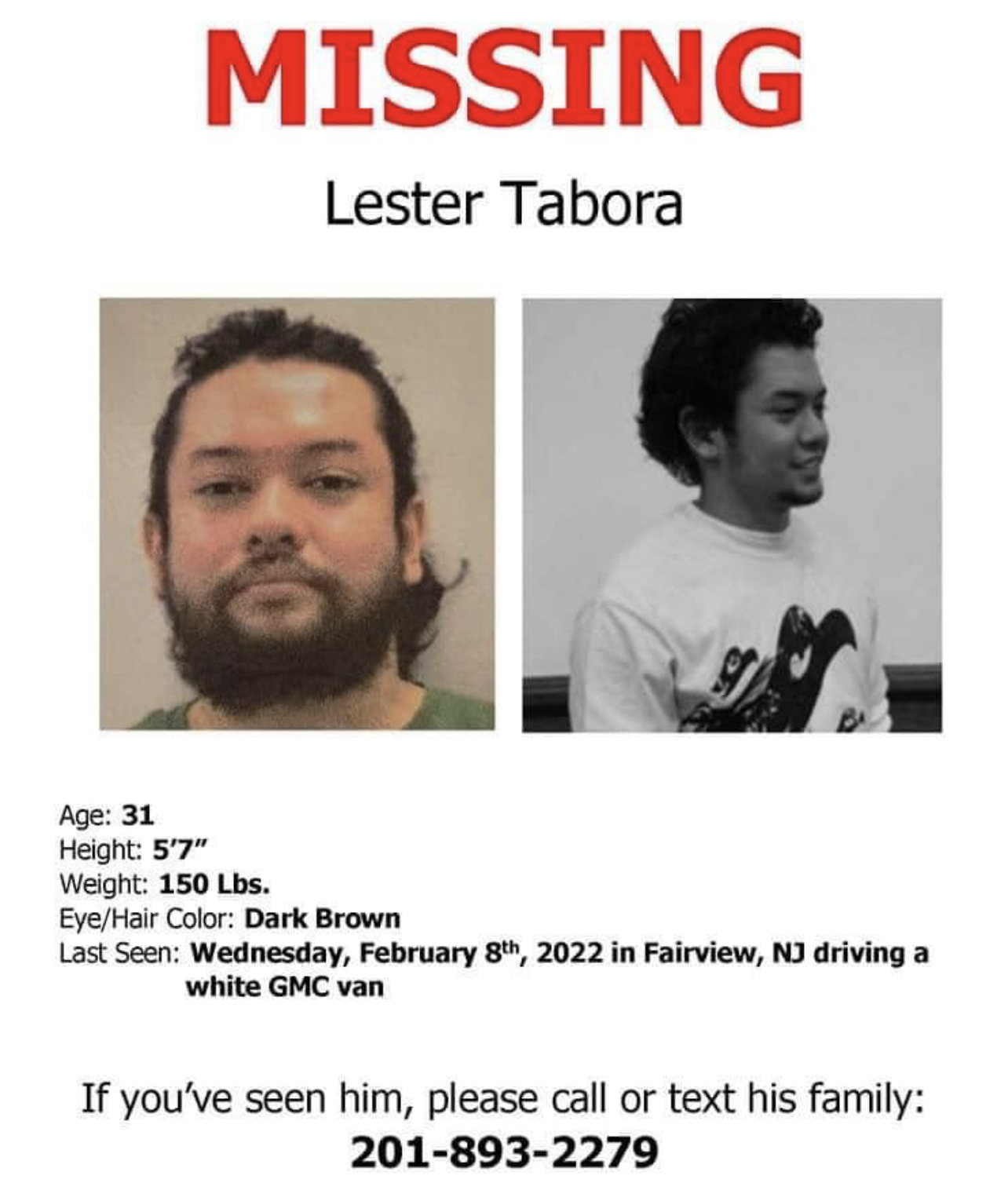 According to Englewood Police, units responded to the vicinity of the  Vincente Tibbs Child Development Center located near the intersection of William Street and West Linden Avenue to investigate reports of a suspicious vehicle shortly before 3 p.m. 
Officers investigating at the scene found Taboram inside the vehicle, but no official cause or manner of death was released. 
The family of Taboram said posted the following statement on their gofundme me: 
"It is with heavy hearts that we share the devastating news of the sudden passing of Lester Tabora. Lester was a cherished son, brother, and friend to many, and his loss has left a profound void in the lives of those who loved him. He passed away on February 17, 2023". 
The Bergen County Prosecutor's Office has not immediately released a statement regarding the incident. 
The incident remains under investigation.