Newark
Police in Newark recovered the body of a man who was reported missing in Bloomfield last week. 
Mr. Melvin Cortes, 55, was last seen on April 9th in the vicinity of Lakewood Terrace in Bloomfield around 7:55 p.m. 
Newark Police investigating complaints of a suspicious odor near a car dealership on Broadway and Nursery, found Cortes unconscious and unresponsive inside a jeep Monday. 
He was pronounced dead at the scene and no foul play was immediately suspected.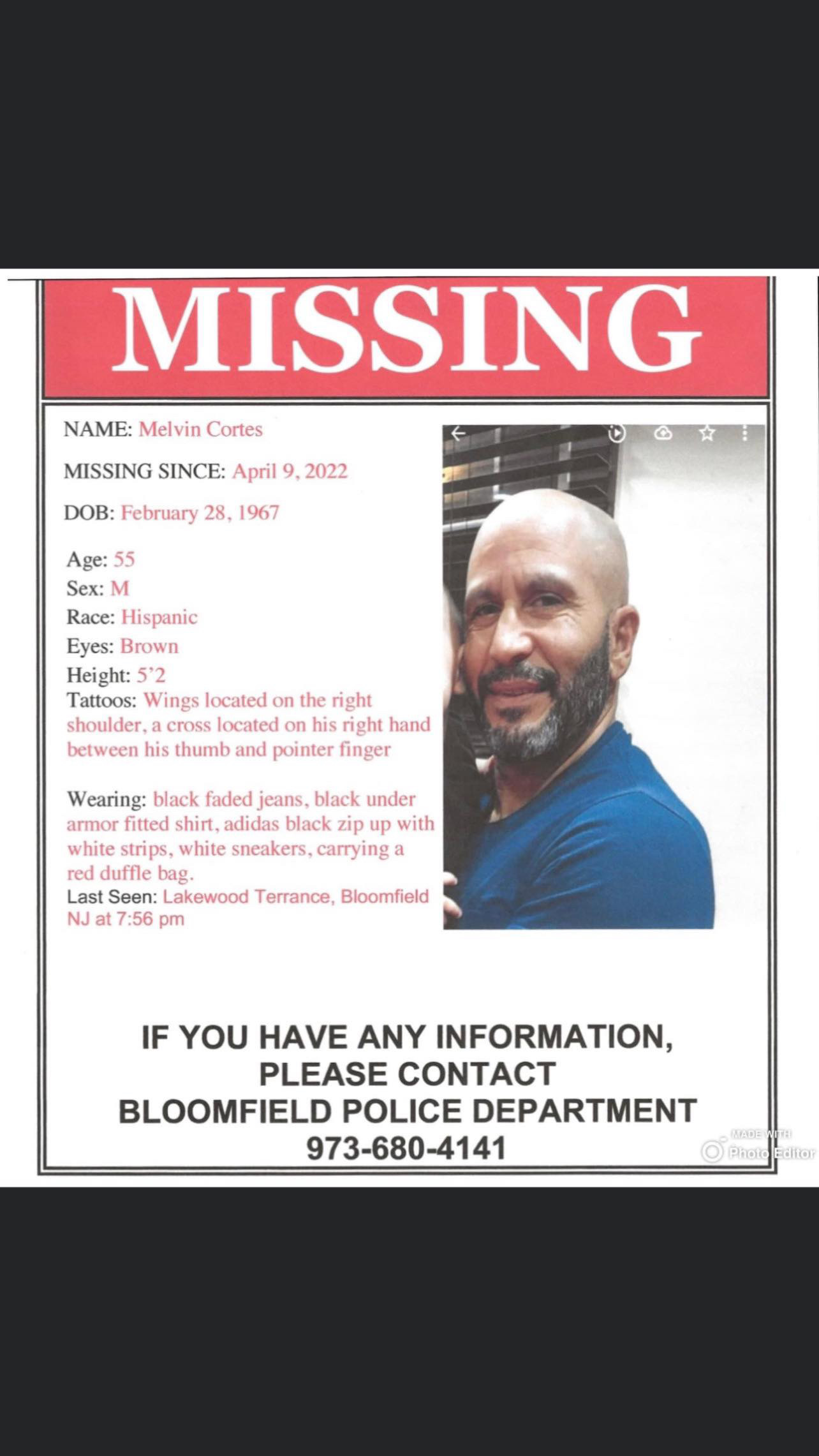 Police made stops in the area last week asking local businesses if they had seen Cortes but were unsuccessful during their inquiry. 
The incident is under investigation. 
Cortes was loved by many, including his fiance and family who are heartbroken and miss him very much.