Middlesex County
The Middlesex College Police Department, the Middlesex County Association of Chiefs of Police and the Middlesex County Prosecutor's Office invites everyone to attend their joint law enforcement recruitment event.
Are you interested in a career in law enforcement? Grab your resume and make sure to attend the Law Enforcement Recruitment Fair at Middlesex College. 
Attendees will have the opportunity to network and speak with law enforcement professionals from all over Middlesex County.
The event will take place at Middlesex College in West Hall at 2600 Woodbridge Avenue in Edison. The fair will happen on Tuesday, May 24, from 2 p.m. – 7 p.m. Free parking is available in Lots 1 and 2.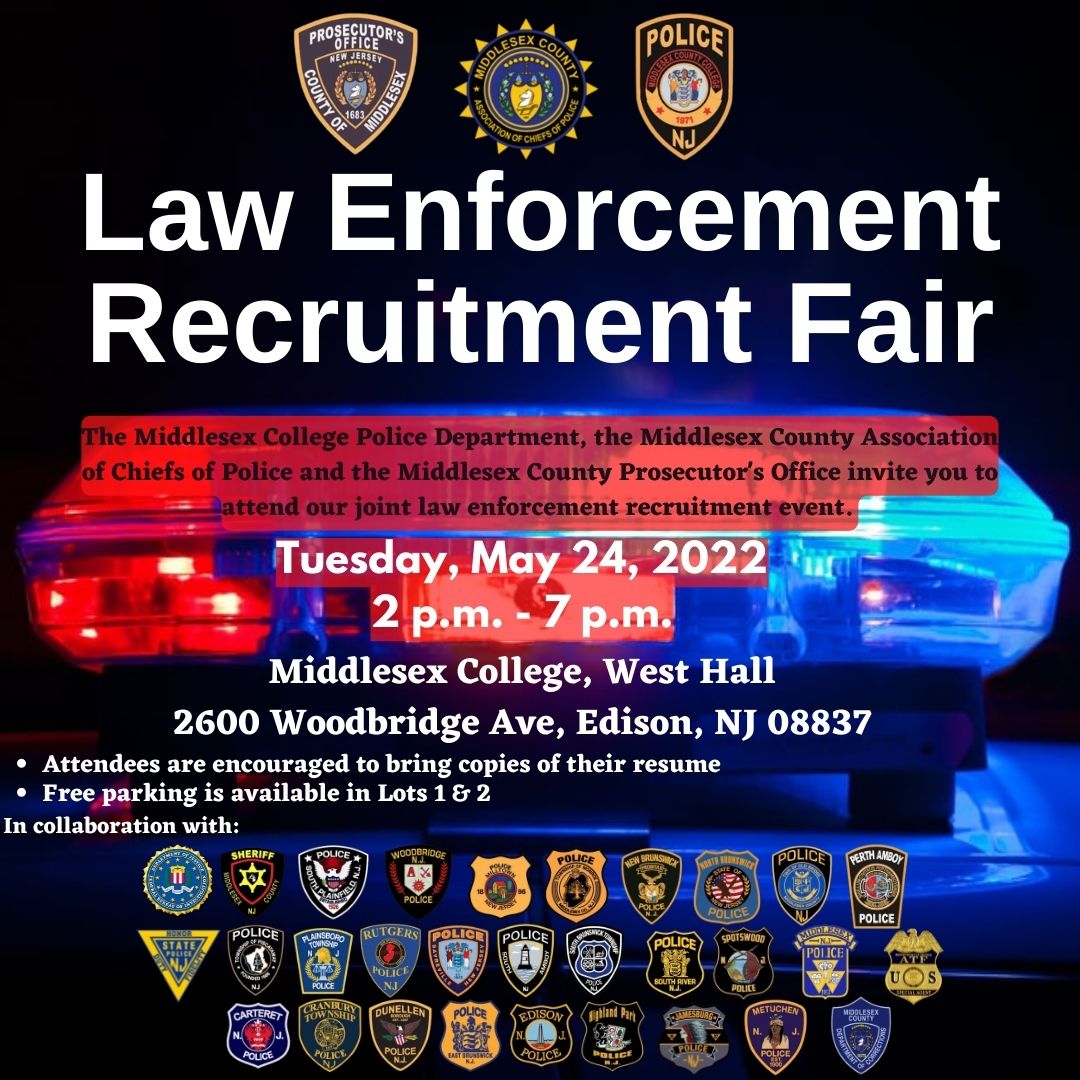 Questions may be directed to Brynn Krause, Public Information Officer, at mcpopress@co.middlesex.nj.us.