Irvington Township
Irvington Public Schools proudly announced the Ribbon Cutting Ceremony for Rita L. Owens STEAM on September 15, at 10:00am. 
Rita L. Owens STEAM Academy is a satellite campus of Irvington High School located at 36 Mount Vernon Avenue, Irvington.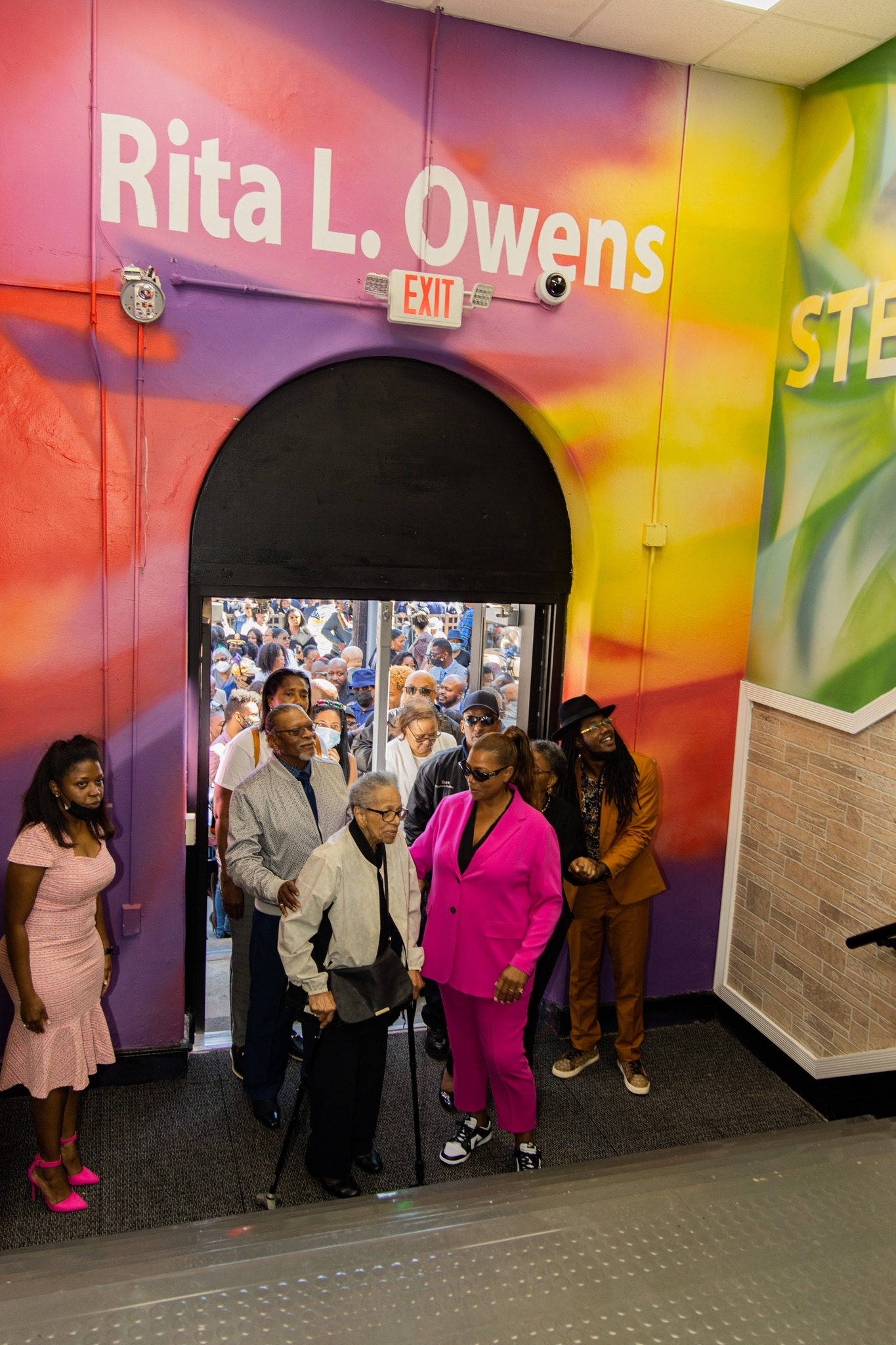 The Rita L. Owens STEAM Academy is named for the beloved former Irvington art teacher, Rita L. Owens. Ms Owens taught in the Irvington school system for over two decades and was a motivator, an innovator and a creator.
She maximized her students' greatest potential with her warmth and grace. She was not only a mentor to students, she provided a helping hand to the people of her community, as well.
Ms Owens became a voice for the youth of Irvington High School. She was a beacon of light that gave hope and instilled pride in her students. She lives on through her art and in the hearts of everyone she touched and she will never be forgotten.
Ms. Owens' loving family, including world renowned artist and entrepreneur Queen Latifah and former student and Manager, Shakim Compere, also in attendance at the ceremony. Other attendees included the Honorable Tony Vauss, Mayor of the Township of Irvington, Board of Education members, and state and local dignitaries.  
The Rita L. Owens STEAM Academy is dedicated to academic success through a rigorous and relevant curriculum that empowers students to become productive, responsible, and self-directed learners and citizens.
The curriculum is designed to meet the individual needs of all students through authentic assessment, research-based instruction, and responsive differentiation that encourages students to think critically and to connect all learning to life beyond the classroom.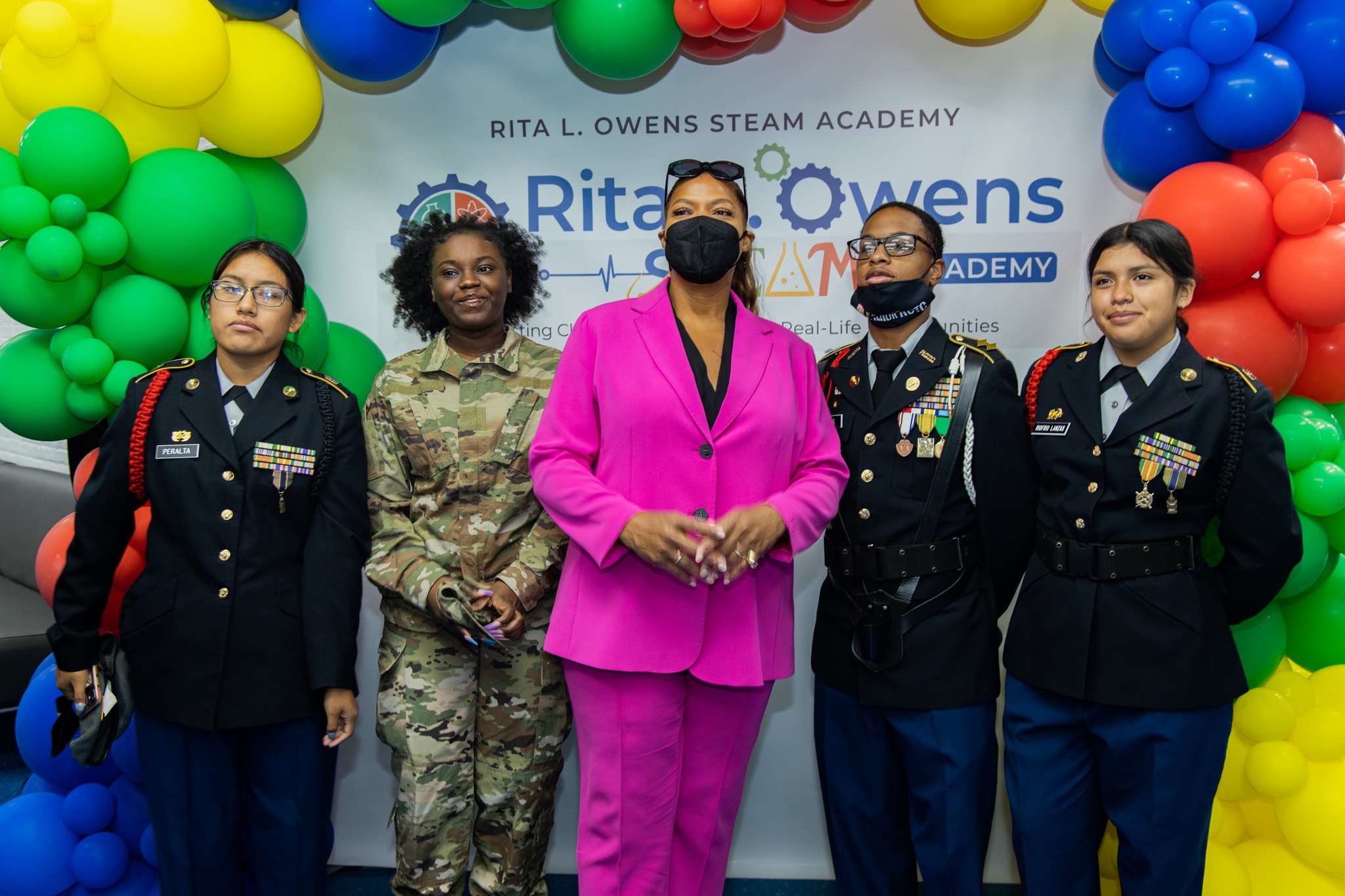 Further, the curriculum is designed to explore big ideas, essential questions, and promote enduring understandings. Technology is also integrated throughout the curriculum to promote 21st Century thinking and learning.
The curriculum is grounded in critical thinking skills to help students solve real-life complex problems, and will deliver high quality team-based learning experience for every scholar.
About Irvington Public Irvington Public Schools
Irvington Public Schools is a public school district serving children in pre-kindergarten through twelfth grade in Irvington.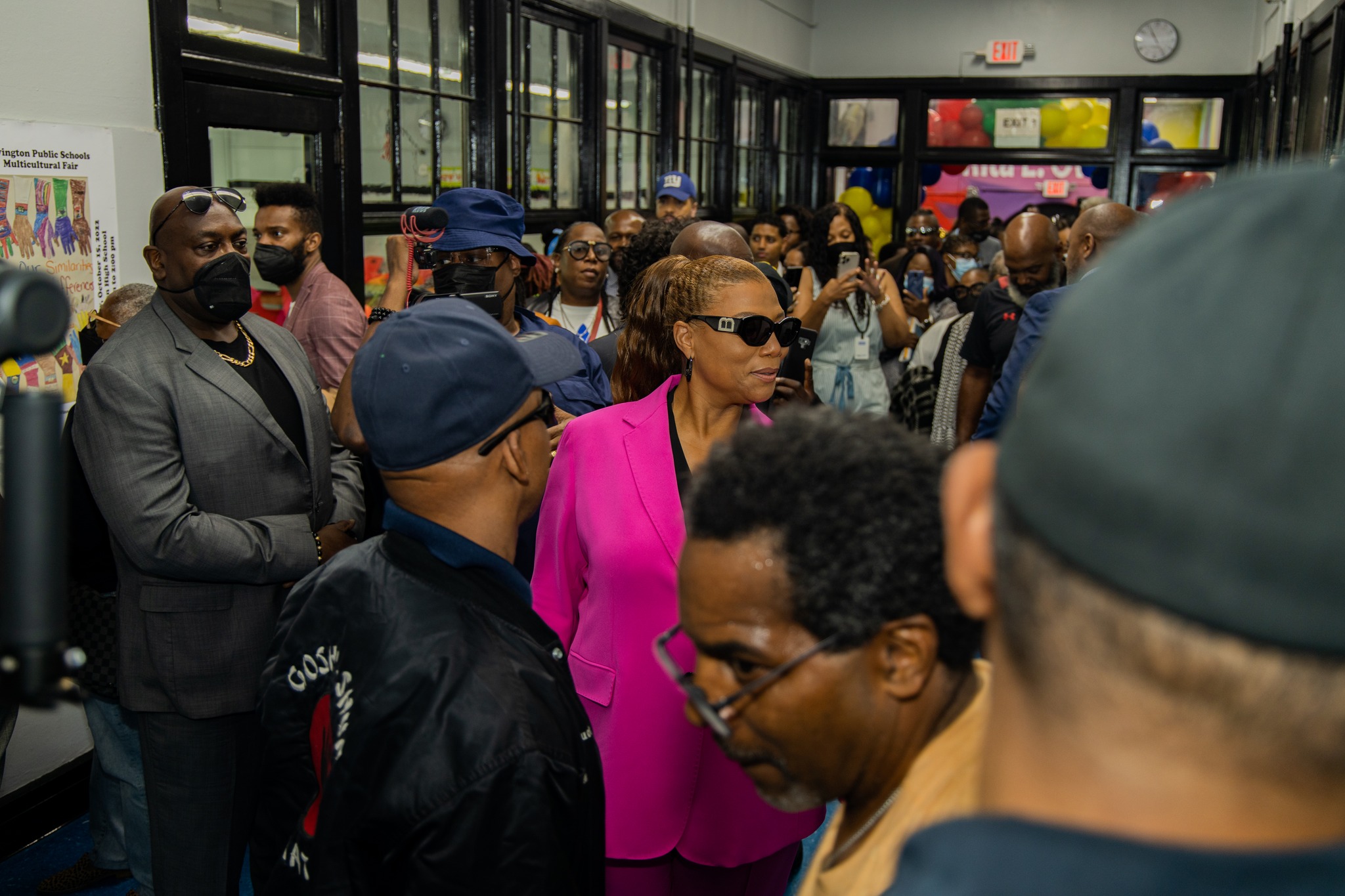 The District's Board of Education, comprised of nine members, with Audrey Lyons serving as Board President, sets policy and oversees the fiscal and educational operation of the district through its administration.
The daily operation of the District is led by Superintendent Dr. April Vauss.  Dr. Vauss is a passionate educator who has over twenty five years of experience in education.