Newark
By: Richard L. Smith 
A resident on his way to work was seriously injured after suspects occupying a stolen vehicle slammed into his car in Newark's Central Ward Thursday. 
In a series of city-wide stolen car thefts -with some resulting in high-speed collisions- at approximately 5:14 a.m., police and EMS responded to reports of a crash near the intersection of 18th Avenue and Irvine Turner Boulevard.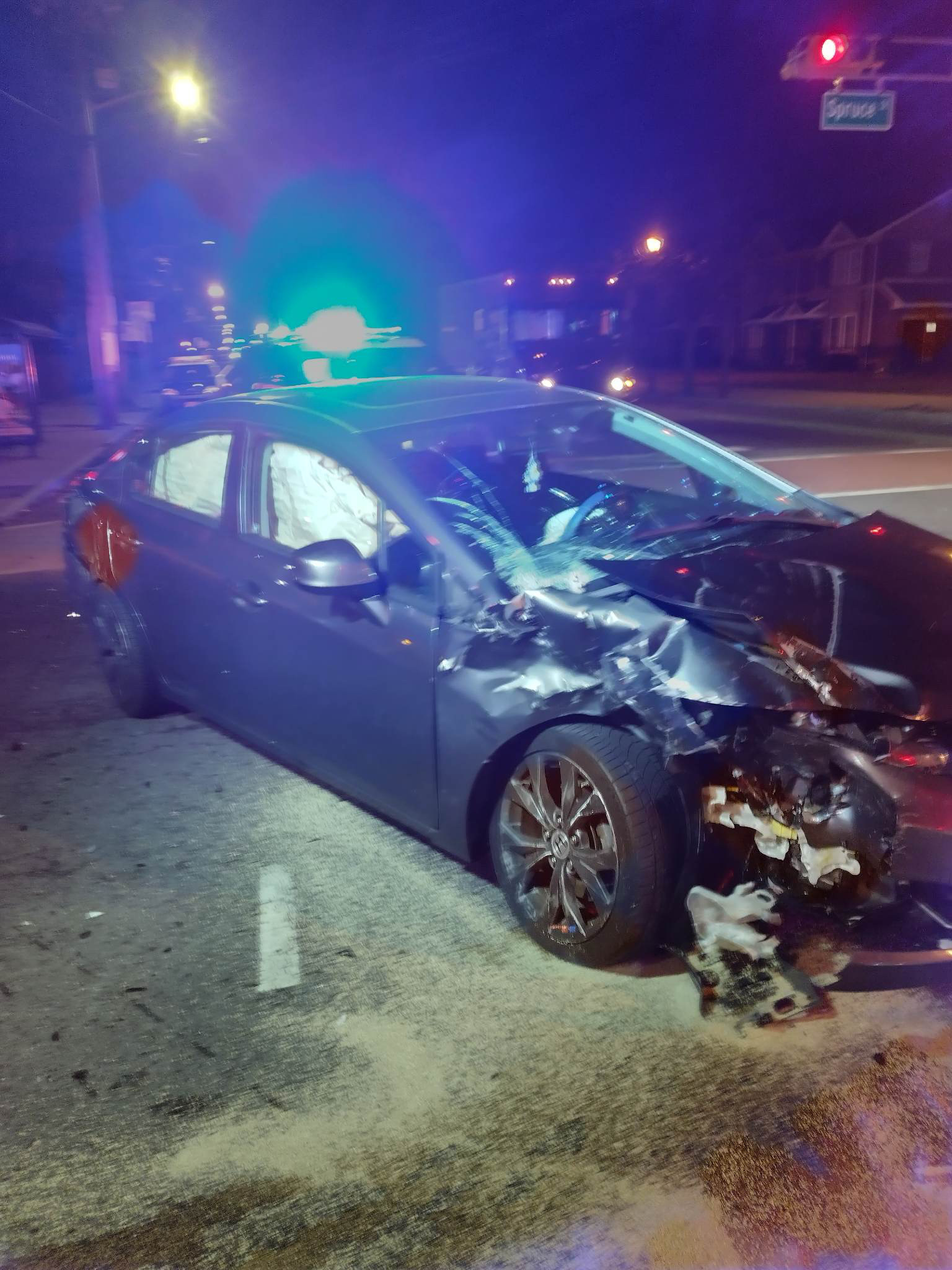 Upon arrival, rescue crews found two severely damaged cars involved in a collision. 
Witnesses said as many as four suspects, including the driver of a stolen Kia, bailed from the vehicle and fled the scene. 
An adult male driver of the crashed Honda Civic was rushed to University Hospital suffering non-life-threatening injuries. 
He is expected to recover, and the suspects remain at large.