Jersey City

By: Richard L. Smith 
Plaza College, the largest Court Reporting program in the country and the only NCRA-approved Court Reporting school in New York City, recently announced that five of its students were recipients of the 2023 Horizon Scholarship, administered by the New York State Court Reporters Association (NYSCRA).
Over half of the eight scholarship winners are enrolled at Forest Hills, Queens-based Plaza College.
NYSCRA official said Nicole Swanson of Oyster Bay, Long Island received one of two $1,000 scholarships, while four of the six $500 scholarships were awarded to Sinead Curran of Merrick, Long Island; Kathryn Delap of Ridgewood, Queens; Melanie McGuirk of Long Beach, Long Island; and Stephanie Beauchamp of Jersey City, NJ.
"Plaza College is proud to be a center for excellence in Court Reporting," said Karen Santucci, director of Plaza College's Court Reporting program and the New York Delegate for the NCRA, the National Association for Court Reporters and Captioners.
"We congratulate these five students for their much-deserved recognition from the NYSCRA and the Horizon Scholarship Fund, and we look forward to watching them become leaders of the next generation of court reporters."
According to the NYSCRA, "The Horizon Scholarship Fund is organized for the purpose of sponsoring educational and scientific projects pertaining to the art of manual or mechanical verbatim reporting by the use of shorthand symbols, with particular emphasis on training and education, and study in the advancement of the art of shorthand reporting."

In order to be eligible for the scholarship, students must be enrolled in a licensed New York State court reporting school and achieve a B average or greater.
Applicants must pass a school-administered test of 150 words per minute with at least 95% accuracy and submit a 200-word personal essay on their court reporting school experience.
"The New York State Court Reporters Association is thrilled to award these scholarships to Plaza College students. We want to thank Plaza College for their excellent instruction to court-reporting students.
We look forward to working together with Plaza College to bring new talent into the field and keep our profession strong," said Reid Goldsmith, President of NYSCRA.
According to estimates from NCRA, the industry is facing a shortage of approximately 5,500 court reporters due to decreasing numbers of court-reporting graduates, increasing retirement rates, and an abundance of captioning opportunities.
The availability of court reporters is critical to the timely scheduling of court trials, hearings, depositions, and grand juries. They are considered officers of the court.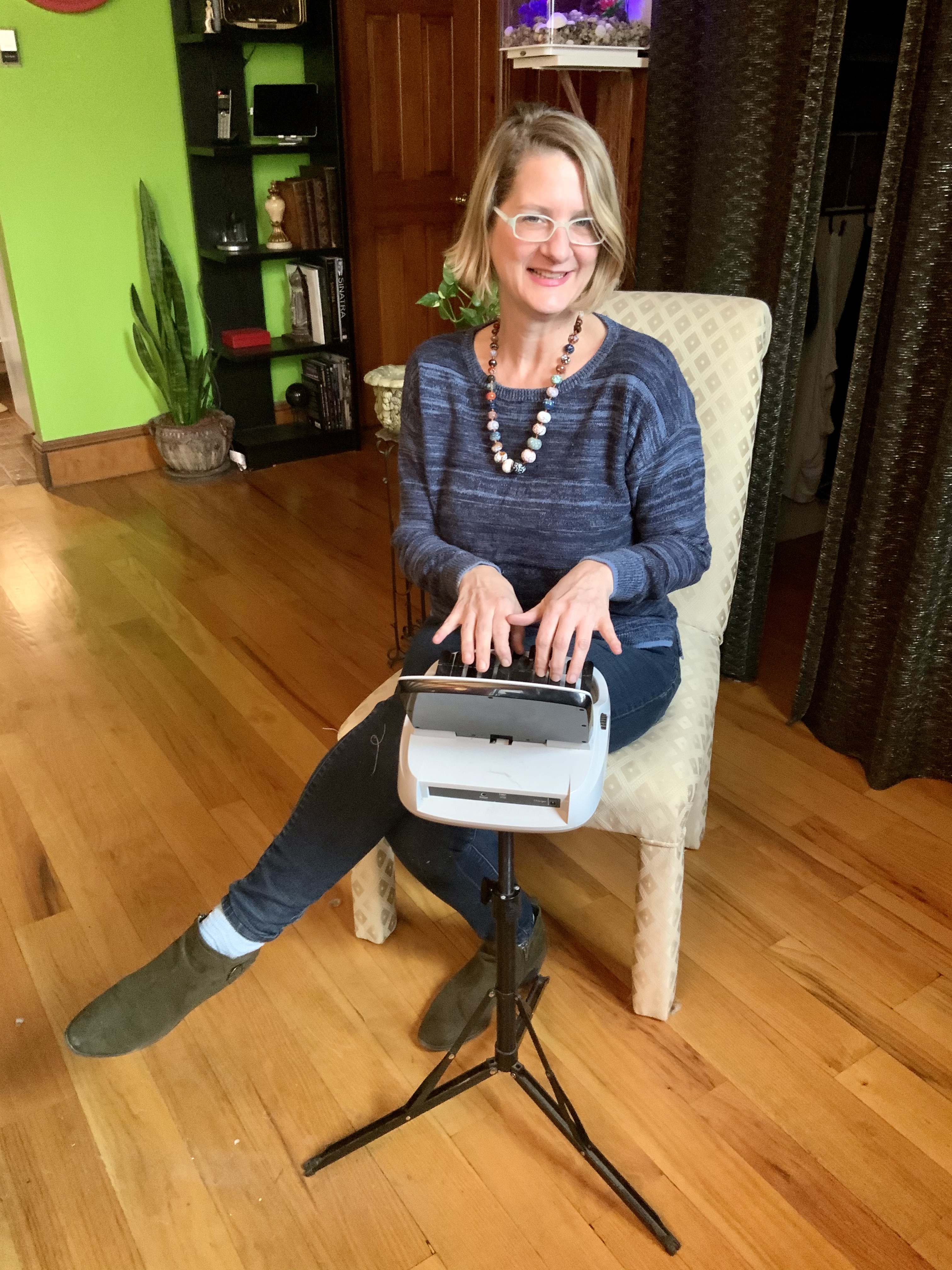 In mid-February, a group of the students from Plaza College were welcomed by judicial leaders at the Federal Court's Eastern District, which comprises the counties of Kings, Nassau, Queens, Richmond, and Suffolk, as well as the Southern District, which encompasses the counties of New York, Bronx, Westchester, Rockland, Putnam, Orange, Dutchess, and Sullivan and hears cases in Manhattan, White Plains, and Poughkeepsie, New York. 
The federal court leaders explained they have a significant number of immediate vacancies for court reporting and captioning professionals and were looking to graduates to fill many of those career opportunities.
The need for professionals who are proficient in stenography has further grown in recent years with the expansion of the Americans with Disabilities Act (ADA) and the prevalence of remote and virtual meetings brought on by the COVID-19 pandemic.
Captioners are essential in providing reasonable accommodations to those with disabilities as they access education, career pursuits, and arts and entertainment events.