Jersey City
By: Richard L. Smith 
Hudson County Prosecutor Esther Suarez said the Honorable Angelo Servidio, J.S.C., sentenced Alterik Ellis, 29, and Travis DeFoe, 32, both of Jersey City, to 35 years in New Jersey State Prison for the 2018 shooting death of 17-year-old Jade Saunders in Jersey City.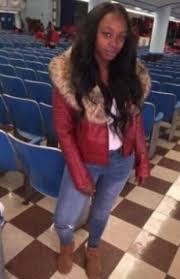 Prosecutor Esther Suarez said Ellis and DeFoe were each convicted at trial of Murder in violation among several other serious charges. 
The verdict was delivered on Thursday, July 21, 2022, following a seven week trial.
The State was represented in this matter by Hudson County Assistant Prosecutors Kevin Roe and John Burke.
"No family should ever lose a child in a senseless act of gun violence," said Hudson County Assistant Prosecutor Kevin Roe.
"It is our hope today's sentence provides comfort to the victim's family as they continue to heal from this tragedy."
The defendants were sentenced to 35 years in State Prison for Murder, 20 years for Conspiracy to Commit Murder – both of which are subject to the No Early Release Act – seven years for Possession of a Weapon for an Unlawful Purpose, and four years for Theft of Moveable Property.
The sentences will be served concurrently.      Prosecutor Esther Suarez said on Friday, October 26, 2018, at approximately 11:35 p.m., the Jersey City Police Department received a report of shots fired in the area of 76 Brinkerhoff Street.
Responding officers found an unresponsive woman – later identified as Jade Saunders, 17, of Jersey City – with an apparent gunshot wound to the upper body. She was pronounced dead at the scene.
The Regional Medical Examiner's Office determined the Cause of Death to be a gunshot wound and the Manner of Death to be homicide.
Three other individuals were injured during the shooting.