Irvington Township

By: Richard L. Smith
A recent report published by NJ101.5 titled "Shocking Fights, Riots, Rats, Crumbling School" has been found to be unfounded and misleading, Irvington Township and state officials announced today.
The report, which contained alarming allegations against Irvington High School, relied solely on information from an anonymous educator as its source.
However, according to reliable sources, including the New Jersey Department of Health (DOH) and the Office of Public Employee Occupational Safety and Health (PEOSH), some claims made in the article have been debunked.
The article, authored by reporter Mr. David Matthau, painted a grim picture of Irvington High School, suggesting that fights, riots, rat infestations, and a crumbling infrastructure plagued the school.
An information request for Mr. Matthau's initial email was delivered verbatim and in its full context and revealed the following:
"Hello, Dr. Vauss,   
A teacher at Irvington High School who wishes to remain anonymous has described a very disturbing and dangerous situation at the school that has been ongoing for the past two years. According to the teacher, the physical building is similar to a haunted house on Halloween, filthy, dilapidated bathrooms, leaks all over the building, mold, roaches and rodents running around and frequently a terrible stench.
The teacher describes frequent fights and chaos in hallways, unlocked doors all over the school, allowing intruders to enter, students drifting in and out of classrooms. During the winter, there were ongoing problems with heat in the building and there is only spotty cell phone service throughout the building. The teacher has provided multiple pictures and videos of these problems and incidents. Teachers do not feel safe and many are scared.
The teacher indicates these issues have been reported on multiple occasions, but school officials and the NJEA have done nothing. The response has been – we're working on it, give it time- but nothing has happened.
I would like to include any statement or reaction you have in the story I am working on. I need to hear back from you within 24 hours, by noon on Friday. Thanks in advance for your help!   David Matthau New Jersey 101.5 News Townsquare Media NJ"
In the spirit of transparency, Irvington Township Superintendent Dr. April Vauss said she returned the email in under an hour with the following information:
"Dear Mr. Matthau,
Thank you so much for contacting me today. Here at Irvington Public Schools, we strive to build our community, one student at a time. It is quite disturbing that I am now responding to an anonymous complaint when there are processes and procedures in place to deal with such matters, i.e., reporting to the Principal, reporting to Union Representatives, etc.
It concerns me out of the 70 plus teachers, this is an anonymous complaint that should affect the entire school and not just one teacher. We have worked hand in hand with the IEA and the PEOSH Office of Public Employees' Occupational Safety and Health, which came in at the request of the IEA, to deal with any matters of concern.
As of May 11th, we have satisfied all concerns within the building, which is why I am perplexed by these assertions about the conditions of the building. I would hope that your source is not utilizing your reporting as a way to attack the building administration.
I am not sure what photos or videos you have or whether they pertain to our high school, but you are welcome to send them to me at your earliest convenience for validation.
Thank you and I look forward to hearing from you on this most urgent matter". - Dr. April Vauss.
However, investigations by various authorities have revealed that the anonymous teacher's claims were baseless and lacked factual evidence township officials showed to RLS Media.
According to official documents, Irvington High School recently underwent a thorough evaluation conducted by the NJ DOH and PEOSHA.
The review aimed to assess the school's safety standards, environmental conditions, and overall compliance with regulations.
The findings from this assessment were reassuring, as the school received a satisfactory rating, debunking the allegations made in the NJ101.5 report.
To ensure transparency and accuracy, Facility Supervisor, Zorana Figueroa, visited Irvington High School today and provided videos and pictures.
During the visit, she and her team thoroughly inspected the premises and found no evidence to support the claim of a crumbling infrastructure.
These firsthand observations contradict the sensationalized narrative presented in the NJ101.5 article.
Moreover, the NJ Health Department officials confirmed that the school administration had promptly addressed several minor issues previously identified.
The Program Manager of the NJ DOH's Environmental and Occupational Health Assessment Program also declared that the school had been cleared of any violations, further dispelling the claims made in the article.
The article did not indicate nor confirm a date, time, or exact places inside the high school where images were photographed. Health officials did not say what issues needed rectifying or when the issues were initially inspected.
The thorough investigations conducted by reputable authorities confirm that Irvington High School maintains satisfactory safety standards and does not suffer from the alarming issues claimed in the article.
Addressing concerns about safety violence inside the high school, Mayor Vauss said Open Public Records Act (OPRA) information obtained by NJ101.5  indicating riots, violence and dangerous conditions are also misleading and unfounded.  
Mayor Vauss said the school, like just about every building in NJ, has resource officers and security patrolling the school. "There have been no riots in or around the school."
WHO IS DR. APRIL VAUSS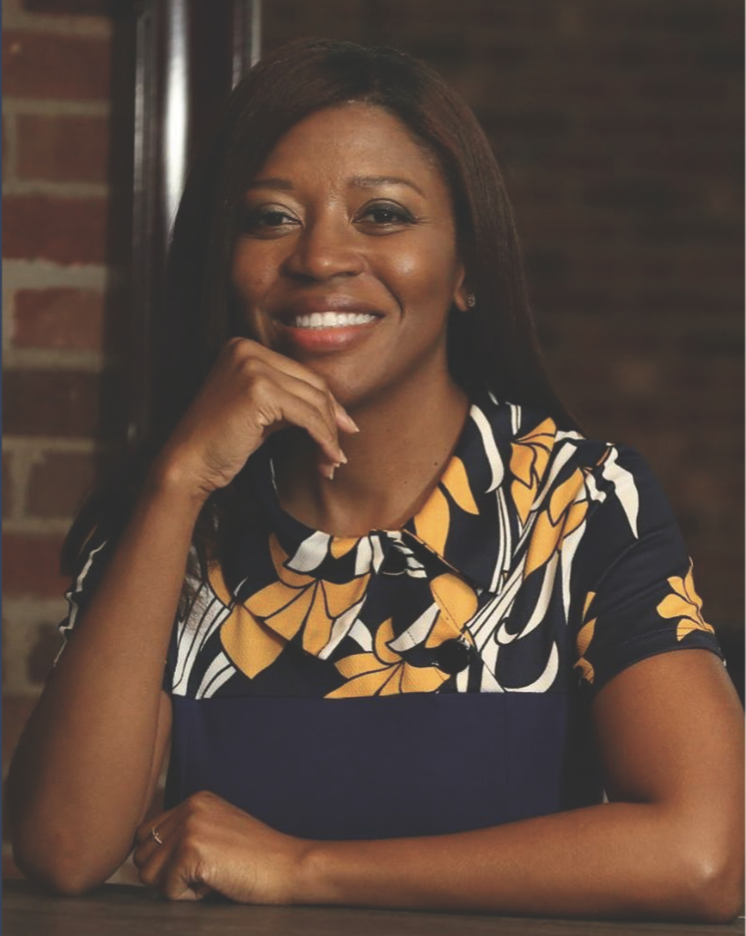 There is no published information on Dr. Vauss seeking or running for any political office in NJ or the country.
According to Irvington Public Schools' website,  Dr. April Kay Vauss was born in Indianapolis, Indiana, to the late Reverend William Starkey and social worker Mrs. Lou Starkey, the youngest of three children.
She graduated with high honors from Arsenal Technical High School, a magnet and technical high school in Indianapolis, Indiana, where she learned Japanese, Russian, and French.
Dr. Vauss then attended Earlham College in Richmond, Indiana, a on a full academic scholarship majoring in Sociology and Anthropology with a minor in Japanese.
She moved to Japan and taught English to thousands of middle school children in Morioka, Japan, during this time.
Dr. Vauss then returned to Indiana and graduated with significant honors in her discipline.
From the years of 1997-2002, Dr. Vauss taught Japanese in Indianapolis Public Schools. and she continued her studies at Oakland City University, where she obtained her first master's degree in teaching with concentrations of History and Japanese.
During this education season, Dr. Vauss was allowed to serve as an advisor to the local CBS affiliate as an expert on Japanese culture in preparation for their coverage of the 1998 Winter Olympics held in Nagano, Japan.
In September of 2002, Dr. Vauss began her teaching career in New Jersey as a High School History teacher for Middlesex County Regional Educational Services Commission.
While this experience was rich, Dr. Vauss soon learned from a mentor that a position was available in the Irvington Public Schools.
She soon secured a position as a math specialist with the Irvington Public School district in Irvington, New Jersey and taught from 2004-2011. As a teacher, Dr. Vauss was awarded her school's distinction as teacher of the year (2006).
Determined in her pursuit of education and service to the Irvington community, Dr. Vauss continued her studies and graduated with her second master's degree in Administration in 2009.
In 2011, believing that she might make greater change in the lives of our students, Dr. Vauss transitioned from the classroom to Administration and served as an Assistant Principal at Mount Vernon Elementary, Florence Avenue Elementary, and University Middle Schools.
Dr. Vauss was then promoted to Principal of Florence Avenue School and three years later, she was promoted to Assistant Superintendent.
In 2017, she achieved her doctorate in Superintendency from Oakland City University with dissertation honors in the top 1% of her class.
In 2018, Dr. Vauss married the love her life, the Honorable Mayor of the Township of Irvington, Tony Vauss and became the First Lady of one of the largest townships within Essex County.
Dr. Vauss has dedicated her life to educating children and serving her community.
Currently, the Irvington Public Schools legal department are contemplating legal action.
NOTE: Images inside Irvington High School were taken today (June 5, 2023)