Paterson
By: Richard L. Smith 
UPDATE 9:10 a.m. This was a triple shooting. 
Paterson authorities are currently investigating a shooting incident that occurred around 2:45 a.m. near the intersection of Kearney Street and Union Avenue.
Police were alerted to the scene in response to reports of shots fired. Upon arrival, officers discovered a crashed scooter but no driver was at the scene. 
Officers scoured the area for evidence and uncovered a second crime scene in the 200 block of Kearney Street.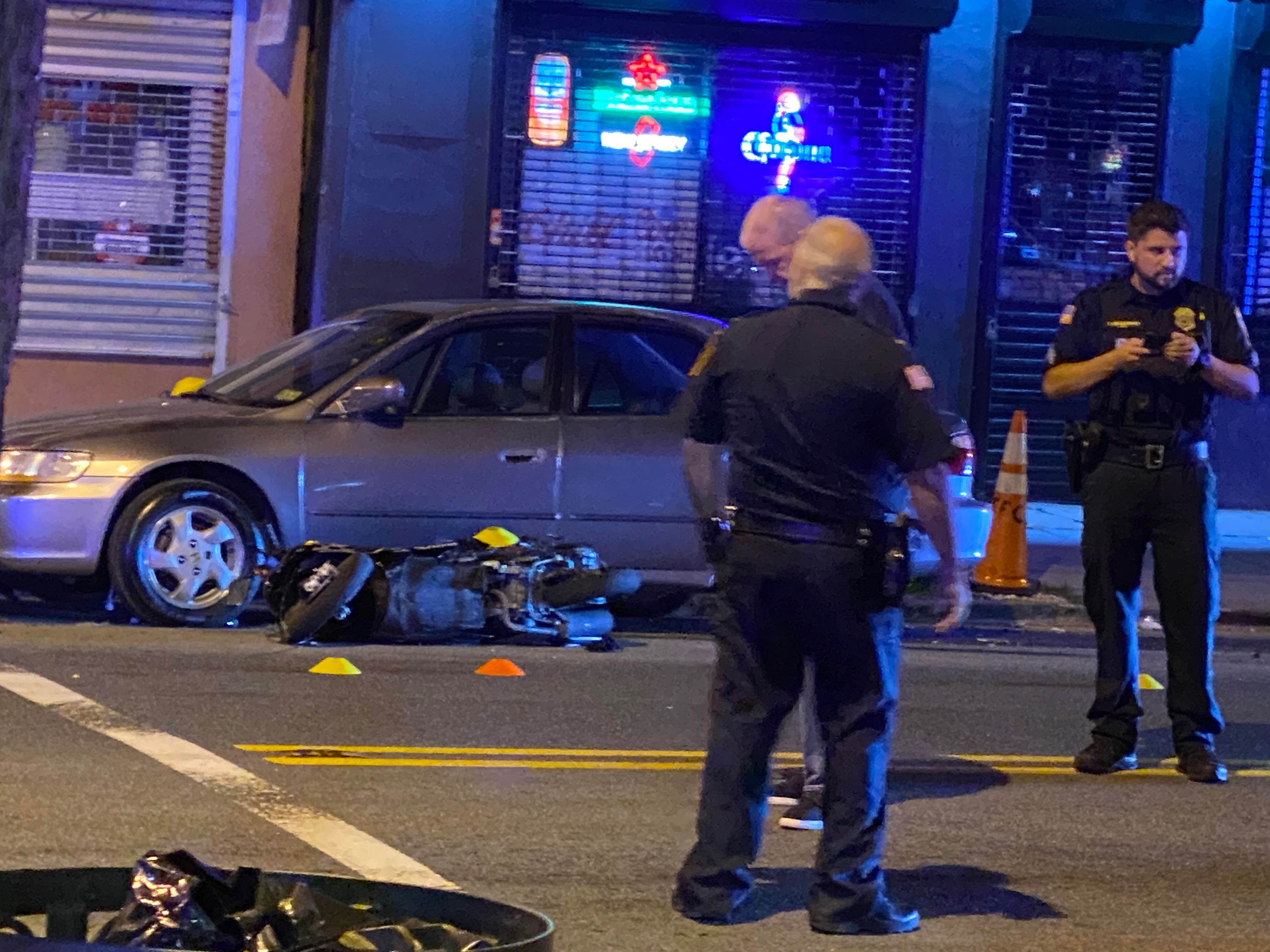 Both wounded individuals, a 33-year-old Paterson man and a 28-year-old Elmwood Park man, were transported to St. Joseph's Medical Center by private vehicle for treatment.
An additional 29-year-old shooting victim made his way to the hospital sometime after the shooting. 
As of now, the specific conditions of the victims remain undisclosed.
The Passaic County Prosecutor's Office has been notified of the shooting and is actively investigating the incident.
Details surrounding the circumstances of the shooting are yet to be unveiled, and authorities are currently searching for the suspect, who fled the scene and remains at large. 
Paterson residents are urged to cooperate with any relevant information to aid in resolving the ongoing investigation.