Newark
Newark Police officials are looking into the cause of a crash in downtown Newark on Thursday morning.
At approximately 10:10 a.m., emergency responders and University Hospital Rescue rushed to the scene of a crash with injuries just outside the federal building on Court and Broad streets.
Firefighters arrived and found a marked police cruiser engulfed in flames after it collided with a car at that location.
The driver of the civilian car was temporarily pinned inside the vehicle and injured but was extricated by rescue crews.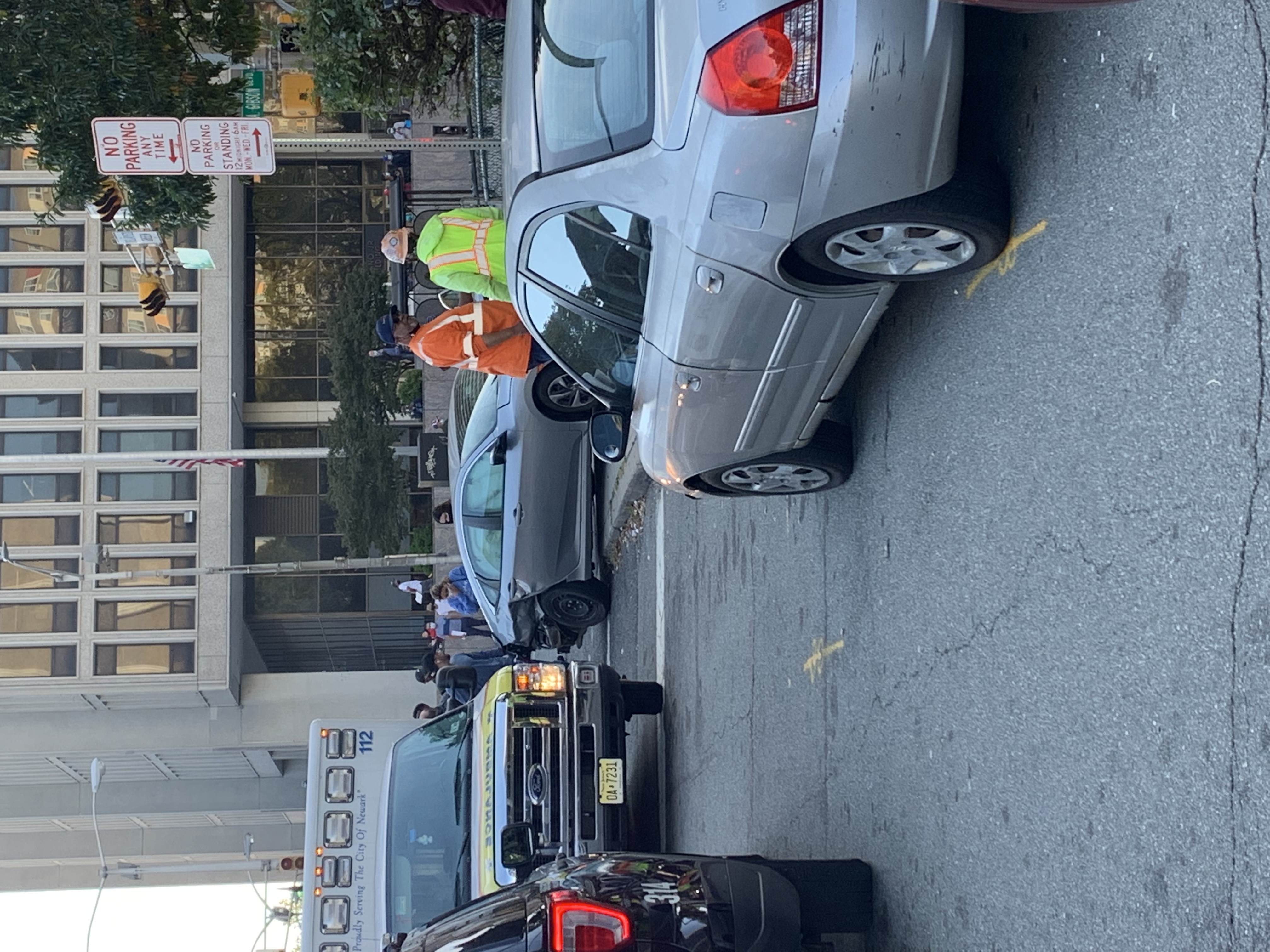 Witnesses said the vehicle struck the police vehicle head-on while making a turn from Broad Street onto Court. 
There were no serious injuries reported for police officers, and the cause of the crash is under investigation.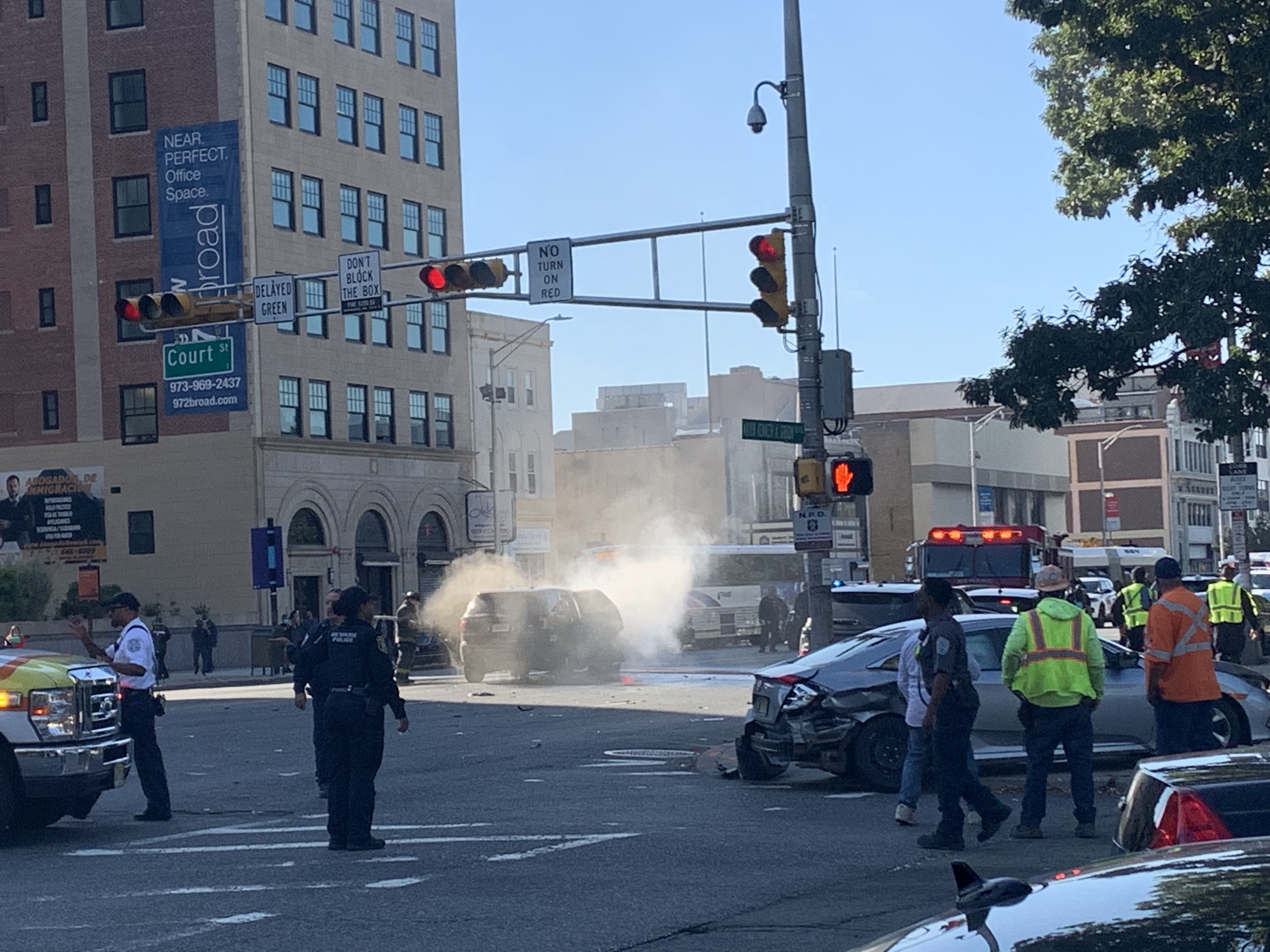 Police temporarily closed Broad Street for the cleanup.