Newark
Several individuals were treated for minor to non-life-threatening injuries after a fight that initiated in front of a school in Newark Friday afternoon. 
A preliminary investigation indicated that at approximately 3:27 p.m., police were called to Arts High School located in the 500 block of Martin Luther King Boulevard after they learned of reports of a fight in progress on the outside of the building. 
School security managed to move gathering participants towards Williams Street while police converged on the perimeter of the building. Several females from nearby Central High School arrived at the school to engage in fighting. 
Responders said a group of about 20 individuals began to move down the hill and towards the rear of Arts High School, where females engaged in violent confrontation observed on surveillance just at the entrance to the Newark Health building on William and Shipman streets.
Several onlookers were exposed to pepper spray activated by one of the fight participants at one point during the fight. 
When police arrived, officers broke up about three fights and detained individuals engaged in the altercations from Central and Arts High schools.  
EMS treated under a dozen people for minor injuries and exposure to mace. 
With just over a month into the school year, district security has also witnessed a disturbing physical encounter at Barringer High School.
Last week's physical dispute among students at Barringer had some staff and students injured and a heavy police presence watching over dismissal at the North Ward School.
Parents at Barringer also sought information regarding an unsubstantiated threat of violence after the incident that was posted on social media.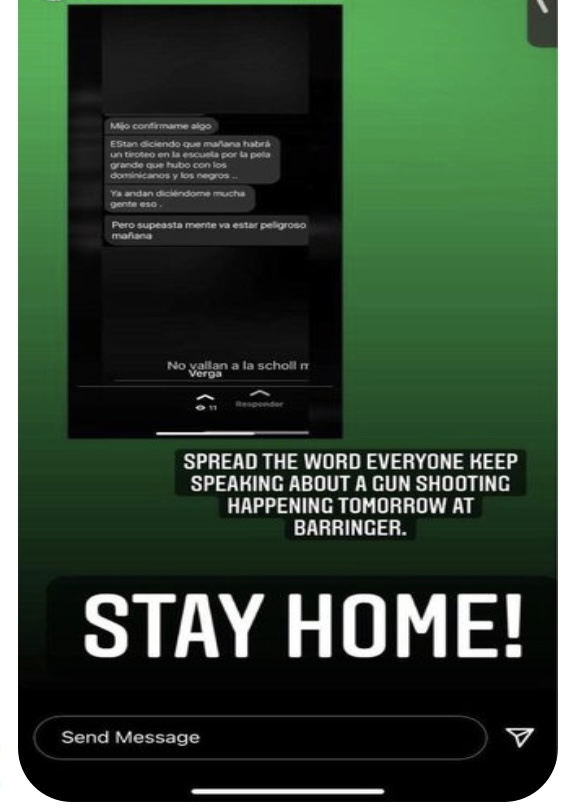 Newark Police did not confirm the threat and no such incident actually occurred last week. 
The incidents are under investigation.