Hudson County
Hudson County Schools of Technology and the County of Hudson held a ribbon-cutting ceremony at the site of the newly completed Laurel Hill Park today. 
The event celebrated the new park, which was built through a close collaboration between the County of Hudson, Town of Secaucus and the District, and will be open for use by students as well as the public.
The ceremony was attended by HCST Board President and Hudson County Executive Tom DeGise's Chief of Staff Craig Guy, Hudson County Board of County Commissioners, Secaucus Mayor Mike Gonnelli, HCST Board of Education members, along with HCST Superintendent Amy Lin-Rodriguez, and other school, local and county officials.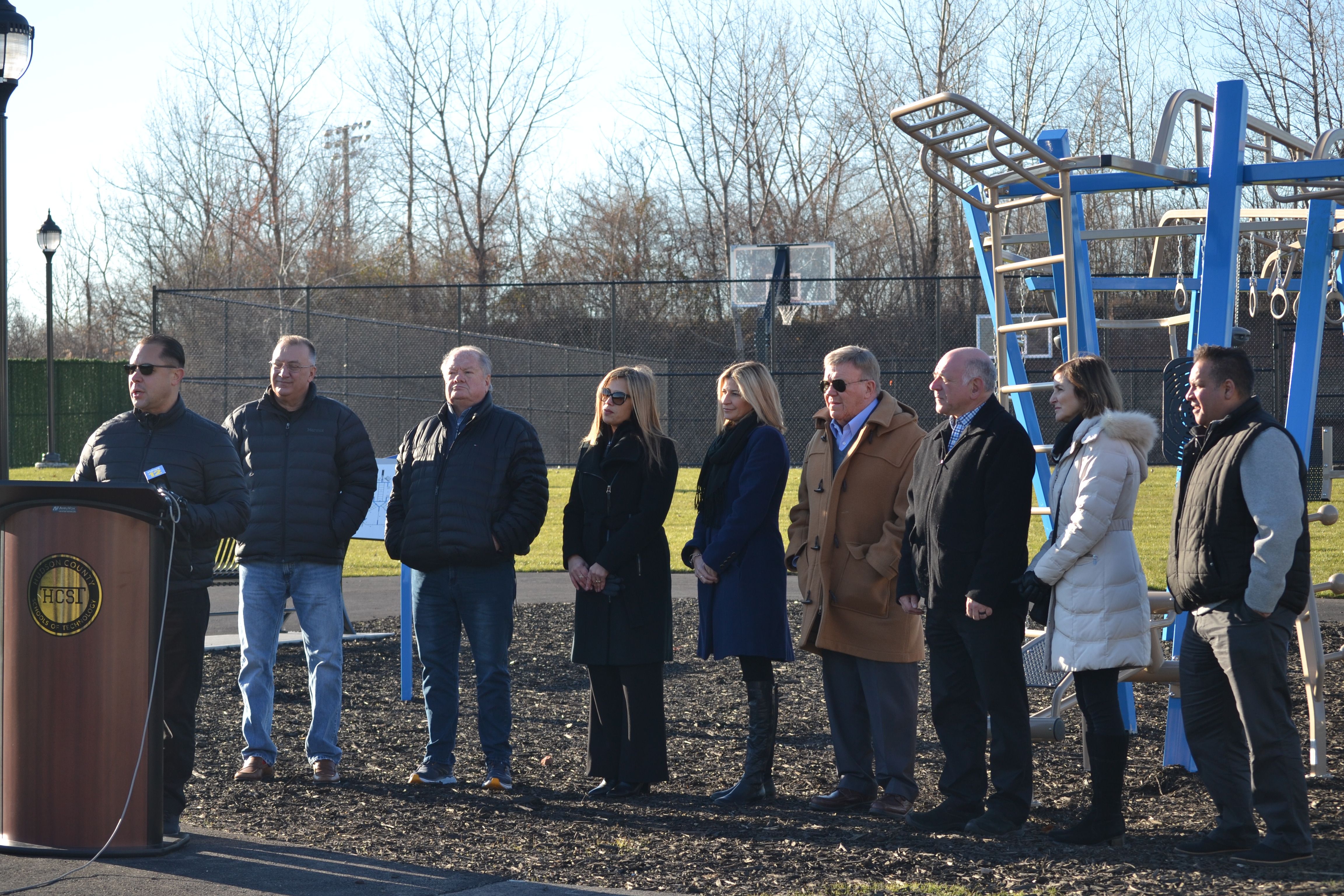 "We are so excited to see this project come to fruition," Hudson County Executive Tom DeGise said. 
"Laurel Hill Park was a wonderful collaboration between the County, Mayor Gonnelli, the town of Secaucus, and the District and will be a great addition to the HCST and wider Secaucus community." 
"Laurel Hill Park is such an exciting development on the High Tech High School campus," HCST Superintendent Amy Lin-Rodriguez said. 
"It will serve as a valuable resource for students, as well as being open to the public after school hours. We were able to open the park less than a year after the project began and are so grateful to Hudson County and everyone involved for their dedication and commitment to getting this done." 
"Laurel Hill Park is a testament to the hard work of everyone involved in its conception and development," Secaucus Mayor Mike Gonnelli said. 
"The town is committed to serving its residents, and this park will make a concrete impact on the quality of life for HCST students and all of Secaucus." 
The new park was designed by HCST and Neglia Engineering Associates, who began the project last winter. 
The park cost $1.3 million and is approximately three acres, and includes basketball courts, dual tennis/pickleball courts, an outdoor gym/fitness area, a passive park path, and an additional open lawn area. 
It also offers parking for the public and serves as a student pick-up/drop-off area.