Union County
By: Jeff Sommes 
Hudson County firefighters battled a multi-alarm fire that tore through a Salvation Army building Thursday evening. 
Heavy fire broke out at 900 John F. Kennedy Boulevard, sending crews from around the county to the scene to assist in fighting the blaze around 6:45 p.m. 
Crews arrived and found flames blowing windows out of the structure, with fire extending to neighboring buildings. 
Fire officials at the scene activated four alarms for manpower to assist in extinguishing the fire. 
The fire was brought under control just before 9 p.m., with the cause under investigation. 
In an earlier and separate multi-alarm fire, The American Red Cross said 40 families from an apartment building were displaced, along with 16 families from an adjacent building were affected after a fire ripped through a building near the intersection of 54th Street and Madison Avenue in West New York just before 5 p.m.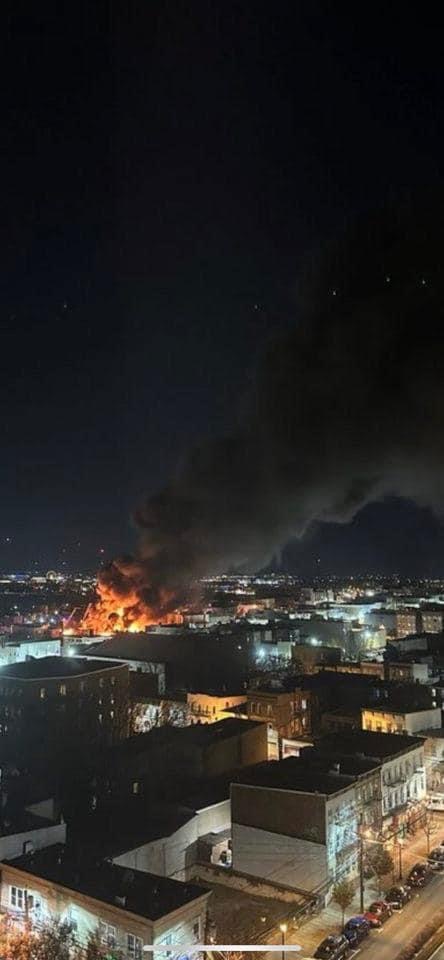 A preliminary investigation indicated that the fire started in the basement of the multi-family building but quickly raced up to the 4th floor, damaging much of the structure. 
More than 50 firefighters extinguished the 4-alarm fire that was brought under control around 9:30 p.m. 
The cause of both fires has not been determined.
IMAGE CREDIT: Kearny Fire Department