Hackensack
Bergen County Prosecutor Mark Musella announced that Nicholas Pagano, 31, of West Deptford, is wanted on charges of attempted murder, aggravated arson, aggravated assault, and unlawful weapons possession. 
Police say he is believed to be operating a 1998 white Jeep Grand Cherokee with black roof racks and New Jersey license plate number "S57-NJH".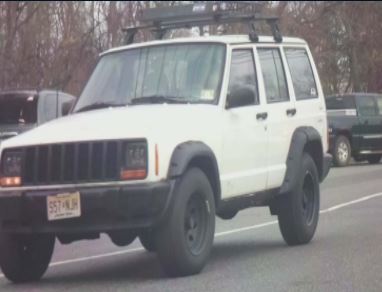 Pagano is believed to be armed and dangerous.
The charges are the result of an investigation by the Bergen County Prosecutor's Office under the direction of Chief Jason Love and the Hackensack Police Department under the direction of Officer in Charge Darrin DeWitt.
Police said at approximately 5:15 a.m. today, the Hackensack Police Department received a 9-1-1 call from a Hackensack University Medical Center ("HUMC") employee on a report of an assault at the hospital. 
Hackensack Police responded to the hospital, where they learned that a 54-year-old HUMC employee had been attacked and burned by another individual in a break room and that the attacker had fled the hospital.
The victim suffered third-degree burns over her upper body, face and hands, as well as a laceration to her head that required stitches. 
Police said she was treated in the emergency room at HUMC and subsequently transported to another medical facility for additional treatment.
An investigation conducted by detectives from the Hackensack Police Department and the Bergen County Prosecutor's Office Major Crimes Unit revealed that Pagano burned the victim and struck the victim with a wrench.
Pagan was charged with first-degree and attempted murder.