New Jersey
A wave of heavy rain caused some localized flooding in much of The Garden State on Thursday night. 
Seven counties are under a flash flood warning as of Thursday morning, while another three were under a flash flood watch.
Weather officials noted that 6.3 million people live in the ten counties under warning, out of a total population of 9.3 million, and that rain totals of 3-4 inches dropped in some regions on Friday. 
A flash flood warning was in force for the majority of the state until early Friday morning. 
According to the National Weather Service's Mount Holly office, several locations were under flood alerts.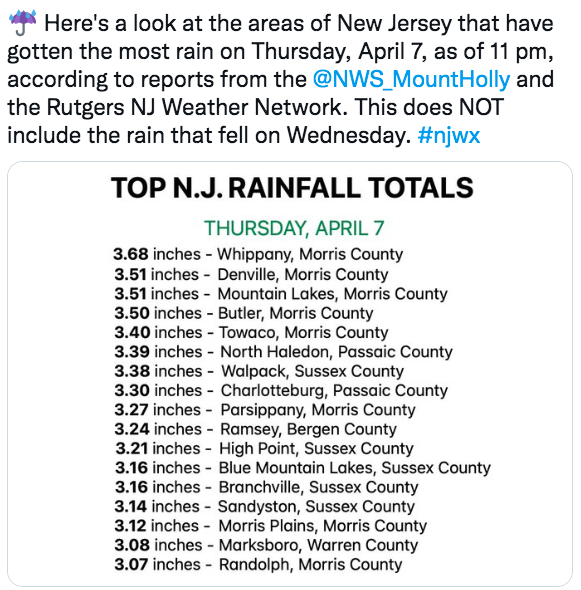 Esses, Passaic, Hudson and Union counties were joined by Monmouth, Middlesex, Morris, Somerset, and northern Ocean counties in the advisory.
Heavy rains caused the Passaic River to overflow Thursday night, prompting rescues on Wagaraw Road in Hawthorne. 
The most substantial rain, flash flooding of creeks, streams, urban areas, and regions affected areas of the state with inadequate drainage.