New Jersey

By: O.L./Sway Buckley
We got married to do life together, not apart.
We've made an effort to spend the build of our time together throughout the day- whether at home in Jersey or traveling abroad. And by God's grace, over the last 10+ years, we've been able to do just that as we build and grow our businesses full-time.
This makes for great opportunities to experience the friction from the 'rub of marriage.' We consider it a growth tool. 
That definitely doesn't mean that we agree on everything, but we do agree on the things that matter- most of the time.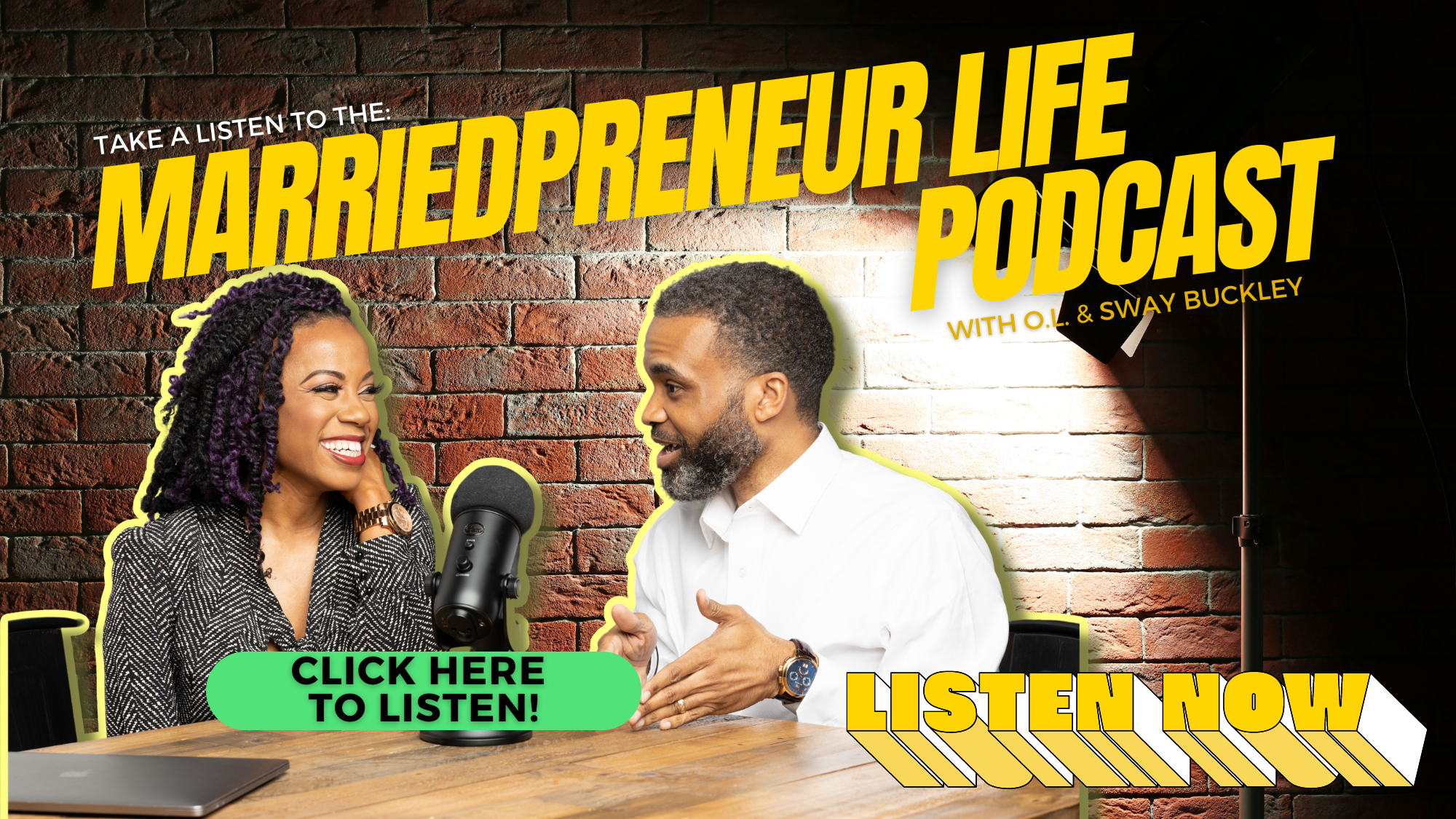 But what happens when one spouse starts to think differently and the opposite of what you both once gelled on? Is it possible to still build together even when you're both changing from who you were when you first married?
We can speak to this for real. 
Over the last almost 24 years of friendship and 13 years of marriage, we have both 'evolved' into two different people from who we were when we said, 'I do.' While running businesses together, we've experienced seasons of growing apart and seasons of closeness. 
Business, at times, felt like the only thing that connected us as we shifted into the versions of who we are today (and still are shifting). It got to the point where we eventually observed a cycle of growing apart and then back together again over the years.
But since recognizing it, we've put specific steps in place to be more intentional to stay in the growing together mindset. 
We've realized that operating a business, it has become increasingly easy to focus on the business primarily and push our marriage to the back burner as if it will take care of itself in every season. That was a setup for the eventual breakdown.
We've since implemented what we call a M.E.P. (marriage enrichment plan), which is the foundation that our businesses are built around to support our marital growth and success.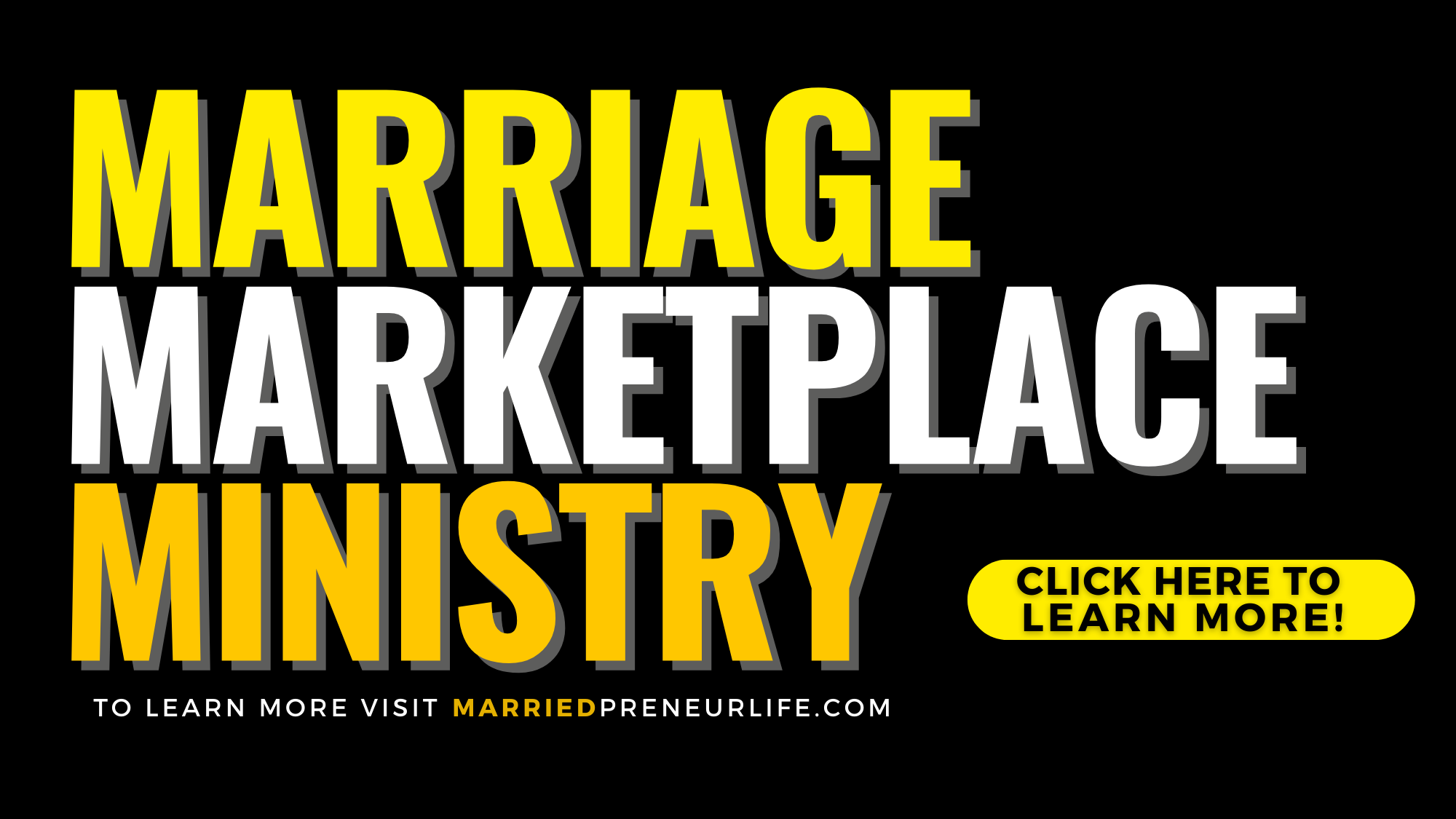 This doesn't mean we aren't tempted to drift and allow ourselves to grow apart, but it does mean that this simple tool helps keep us aligned when that happens. 
A considerable part of this system is our daily legacy meetings that run approx 15 minutes each day. They support our marriage goals and business ventures all in one.
If you and your spouse are seeking a system like this, you can start with our free Marriedpreneur checklist here as your guide.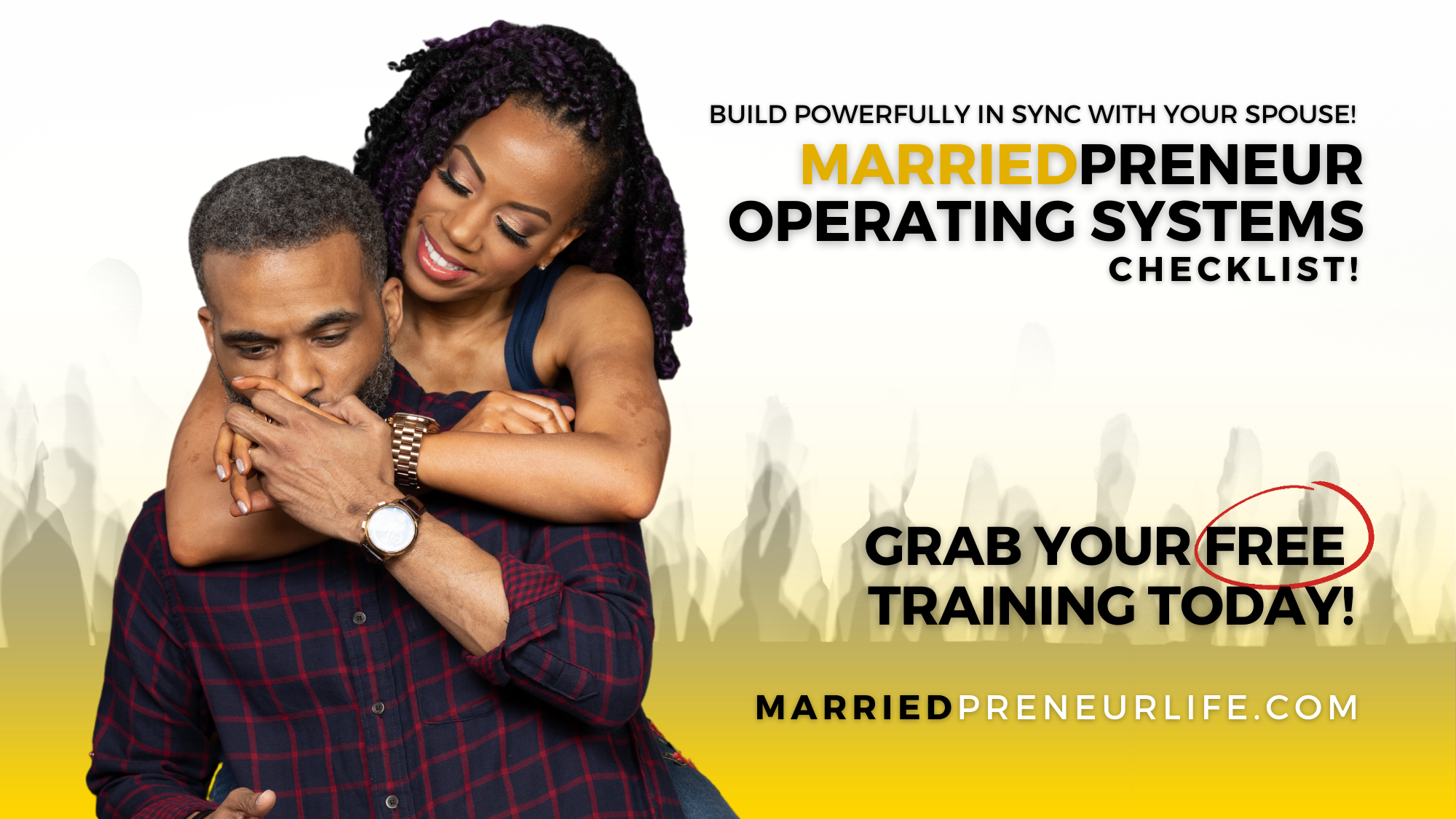 Here's to living purposefully, powerfully, and profitably in sync, 
O.L. & Sway
O.L. is a former banker turned real estate consultant and entrepreneur. Sway is a former C.E.O. of a staffing firm she started on her dorm room floor to pay for college. Together they co-own Marriedpreneur Life Consultancy, equipping married entrepreneur couples with high-level systems to scale without strain. They're the co-hosts of The Marriedprenuer Life Podcast, which was praised as one of Wedding Wire's top relationship podcasts. Learn more at MarriedpreneurLife.com.