Harrison Town
Many Towns of Harrison residents woke up this morning with light snow on their vehicles and property in the Hudson County Town. 
The Harrison Weather Center reported the first snow event of the season with measurable snow. 
"As expected, ramps, bridges and roads around Harrison were slick and NJDOT crews are out salting the roads," forecasters at Harrison Weather Center said in a 4:50 a.m. reporting. 
According to the National Weather Service, expect additional chances of snow before 9 a.m., then a slight chance of rain and snow between 9 a.m. and 11 a.m.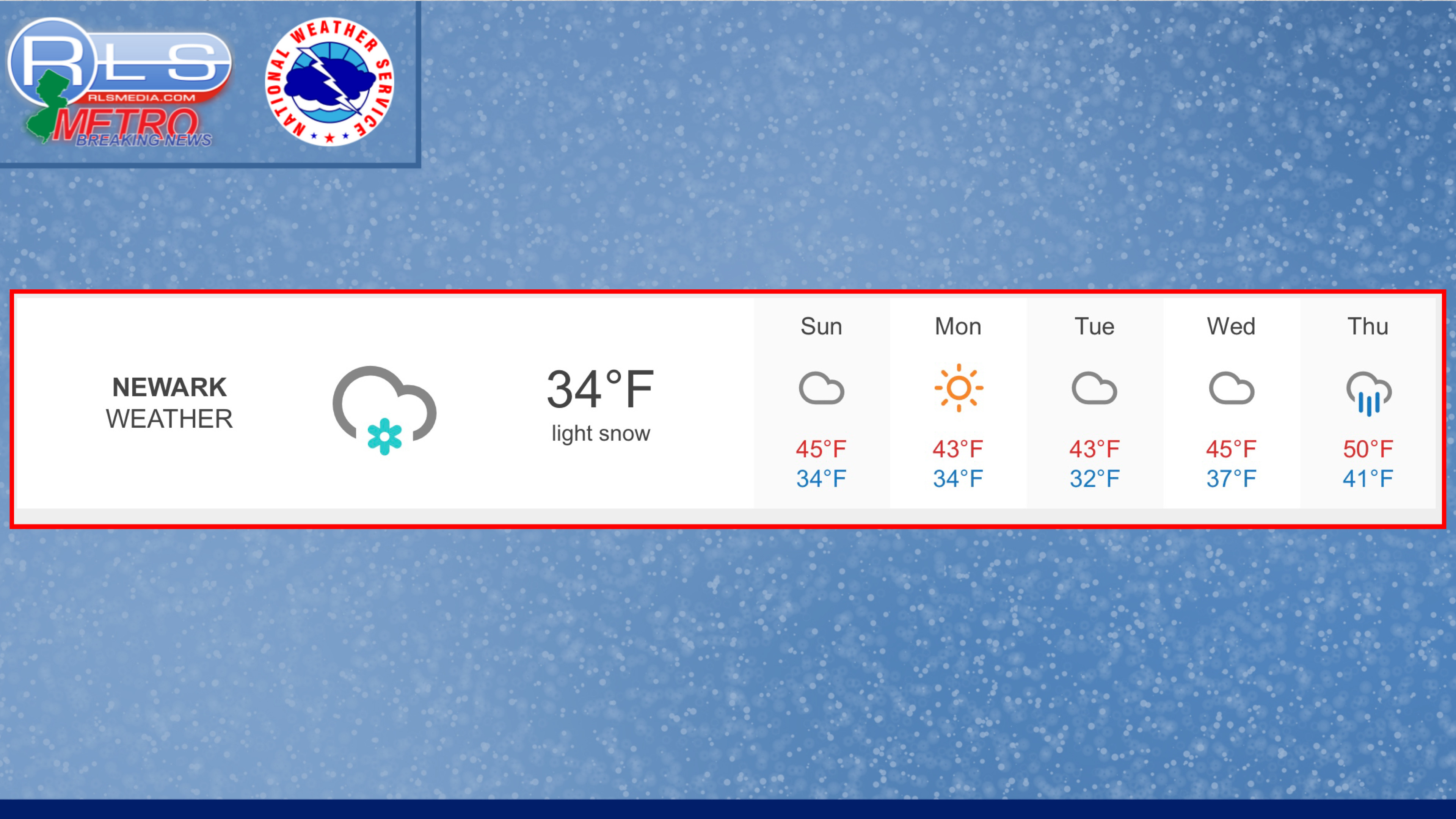 This should taper off to all rain after 11 a.m.
The National Weather Service said today should be mostly cloudy, with a high near 43 degrees. Calm winds will gust out of the south at around five mph, with chances of precipitation at 30%.
New snow accumulation of less than a half-inch is possible through the later part of the day and evening.
Dress warmly, NJ.