Paterson
By: Richard L. Smith 
Today, The Honorable Mayor Andre Sayegh and Councilman Luis Velez will commemorate Roberto Clemente on the 50th anniversary of his death with the dedication of Paterson's 1st inclusive playground at Roberto Clemente Park.
The ceremony will happen around 11 am at the Roberto Clemente Park on Market and Carroll streets. 
According to Paterson officials, the park, named after the legendary Latino baseball player, sits in the heart of the City of Paterson and is the only park in the 5th Ward providing play space for children, including those with special needs.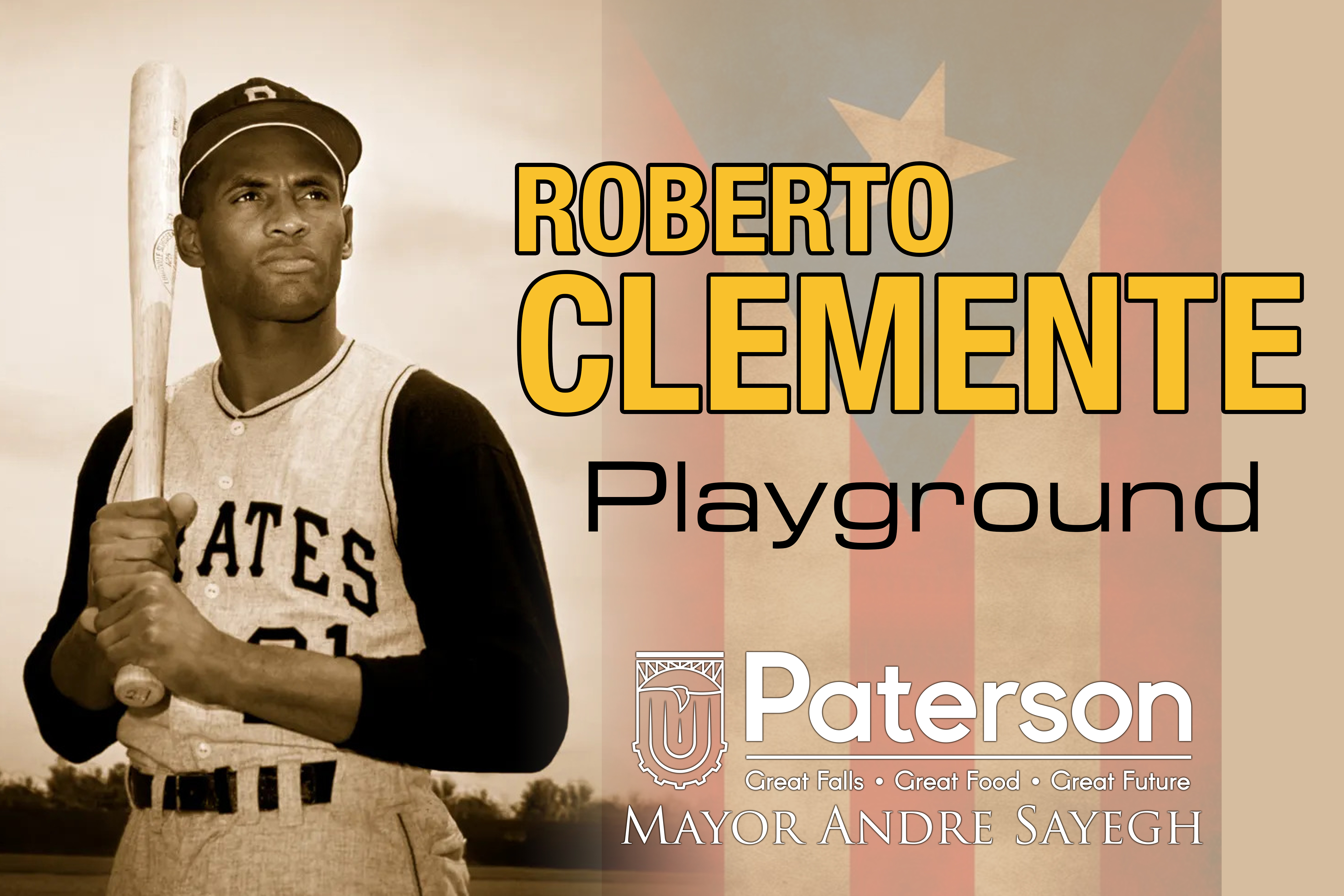 Roberto Clemente played for the Pittsburgh Pirates and is one of the most revered figures in Puerto Rico and Latin America.
On December 31, 1972, Clemente died at age 38 when his plane crashed off the coast of Puerto Rico while delivering relief supplies to earthquake victims in Nicaragua.
Clemente was a future Baseball Hall of Famer, with exactly 3,000 hits, four National League batting titles, 12 Gold Gloves, an MVP award, two World Series championships, and 15 All-Star appearances.