West Orange
West Orange Firefighters made fast work out of a raging car fire at a location in the town Friday morning. 
Emergency responders rushed to the 600 block of Eagle Rock Avenue -just outside the old Atrium Catering Hall- after receiving reports of a car fire with possible trapped occupants around 5:35 a.m.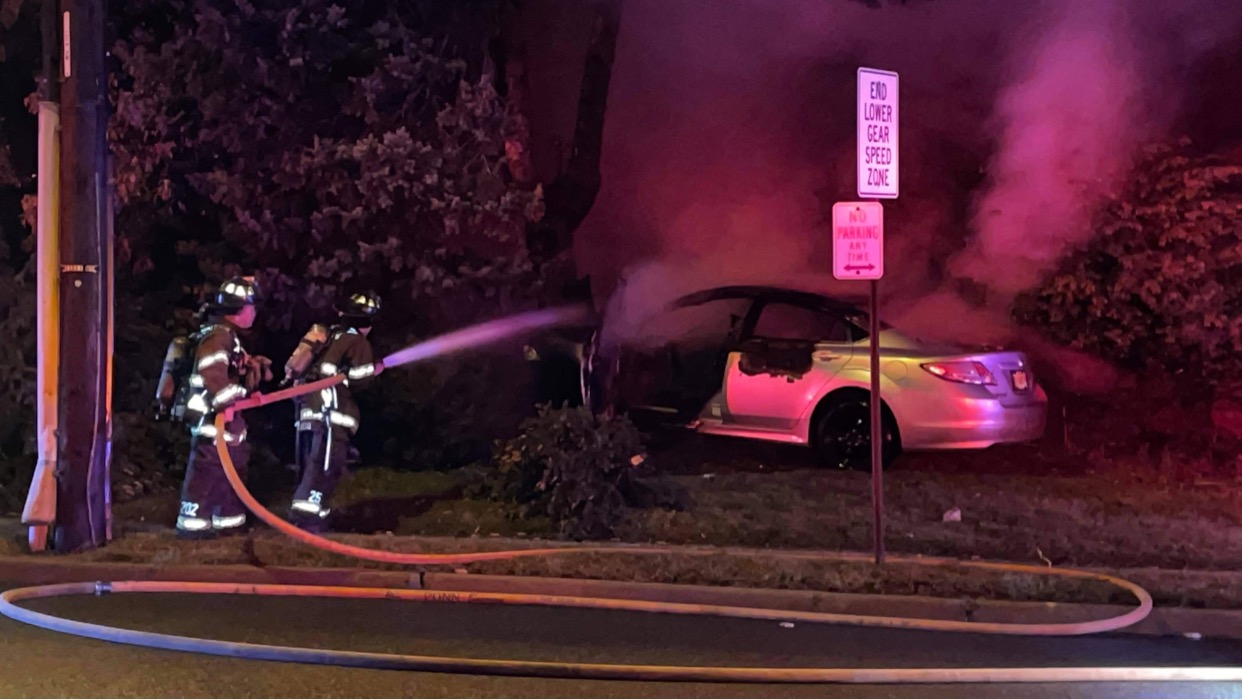 When crews arrived, they found a fully involved car fire with the driver out of the vehicle at that location. 
Firefighters stretched one line and swiftly knocked down the flames. 
The driver was treated EMS for minor injuries. 
The cause of the fire is under investigation.