Irvington Township
No serious injuries were reported in a raging fire that destroyed a house in Irvington Township late Tuesday night. 
According to a preliminary investigation, firefighters were dispatched to 69 May Street after receiving reports of a house fire around 10:30 p.m.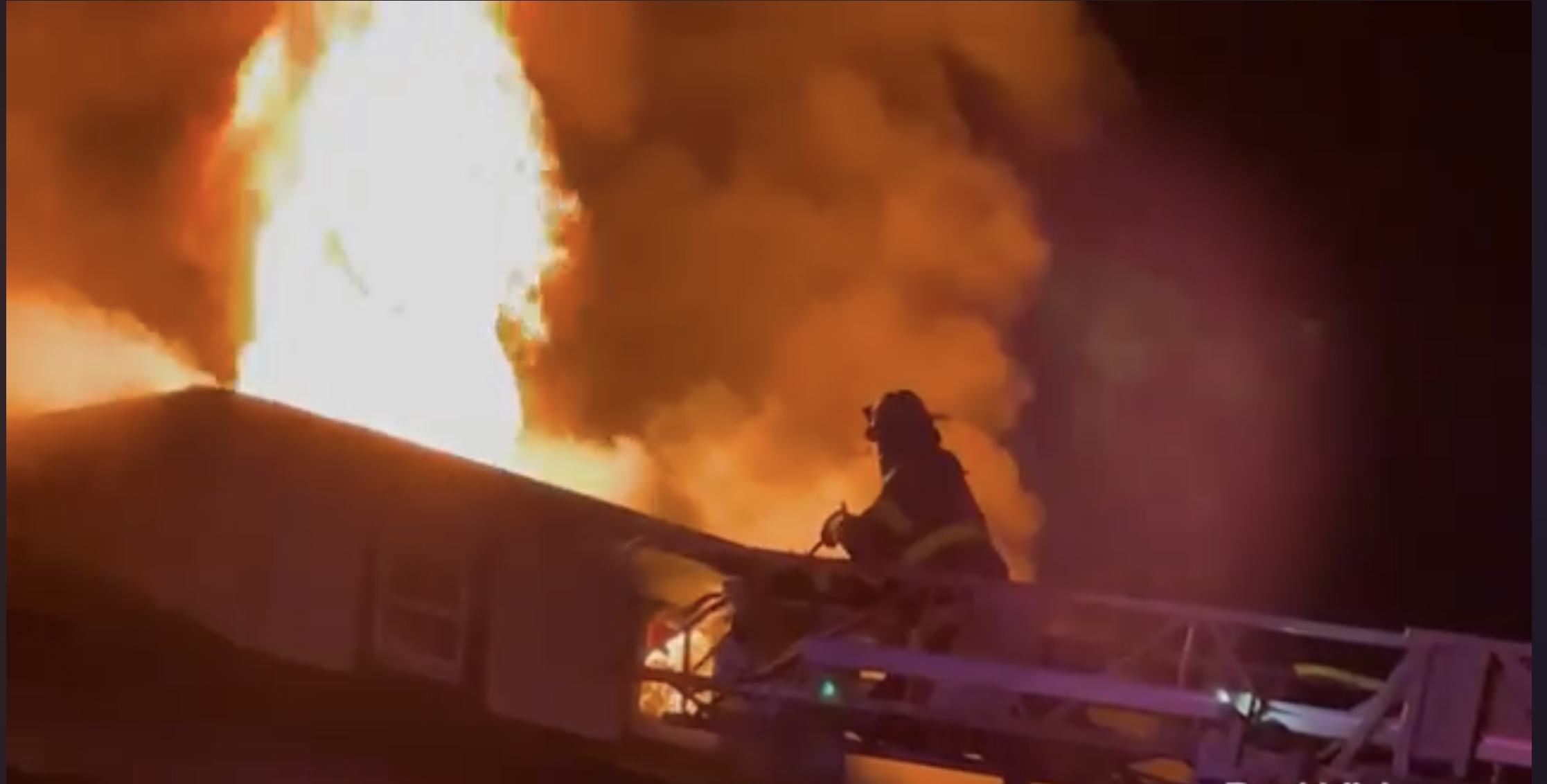 Upon arrival, firefighters immediately jumped into action after observing heavy flames ripping through the attic of a three-story wood-framed house. 
Residents in the neighborhood that borders Irvington Park watched as the township's bravest firefighters stretched as many as five lines in their battle against stubborn and forceful fire that blasted windows from the home while crews engaged in their attack.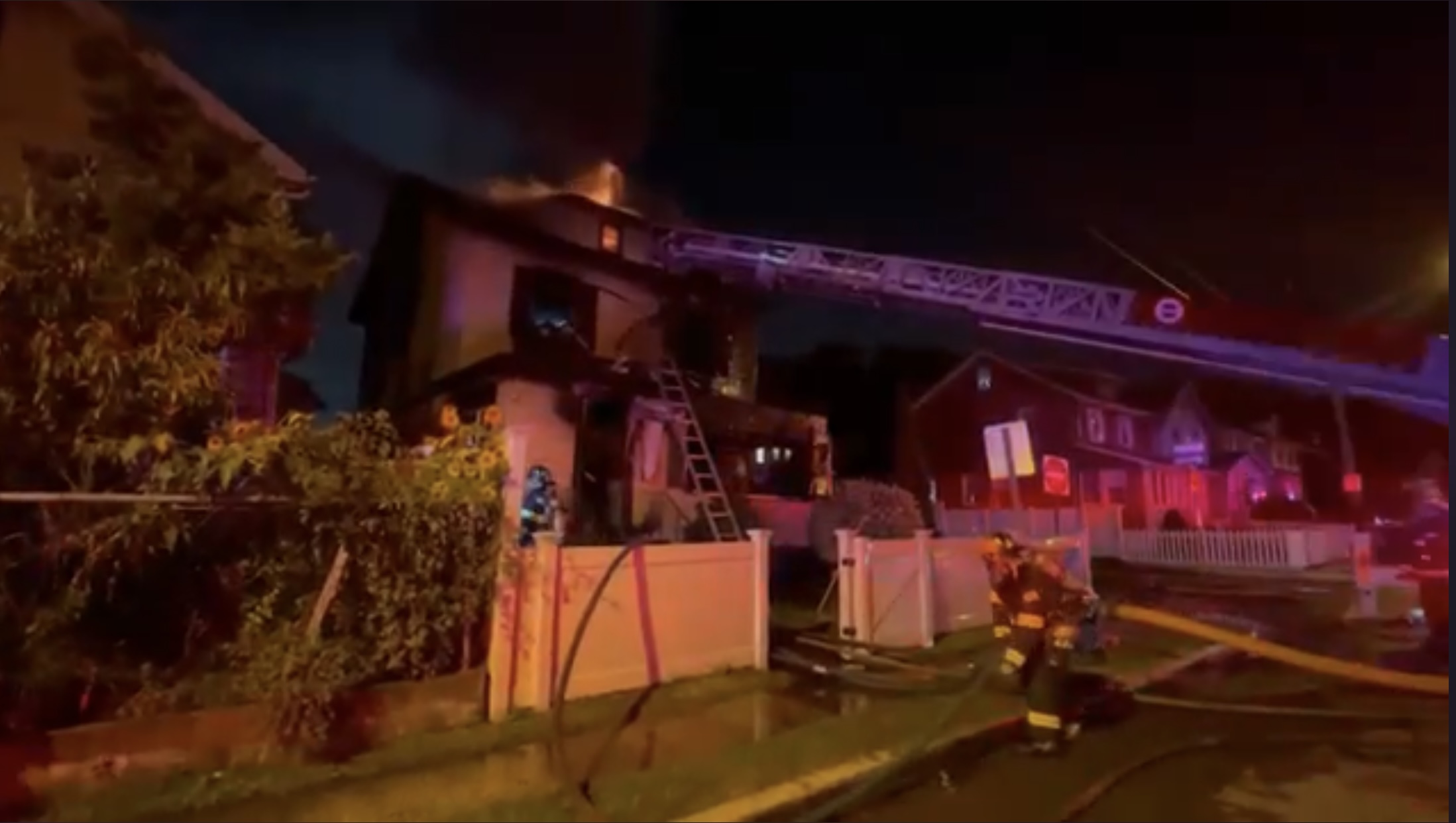 Firefighters surrounded the burning home with hoses and successfully prevented extensive damage from extensions to neighboring homes. Crews used a deluge, which is the most potent hose on the truck, with the ability to spray a maximum of 1,000 gallons per minute to extinguish flames in the attic.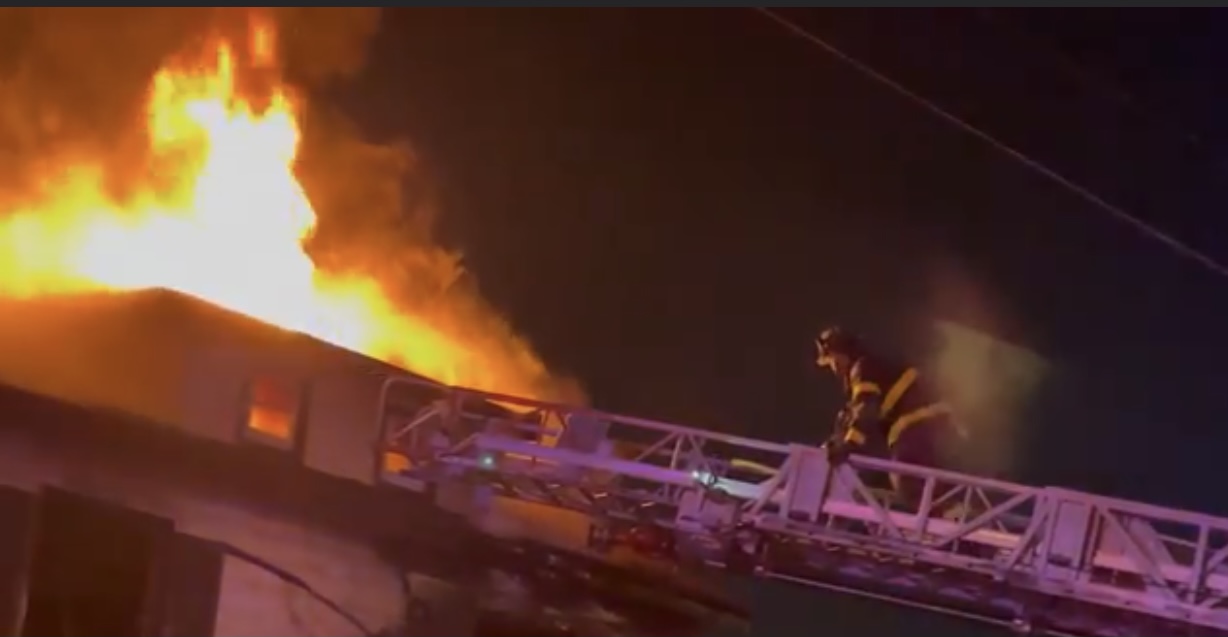 A search of the house came back negative for trapped and injured occupants.
The cause of the fire remains under investigation.