Clifton

By: Richard L. Smith 
The drivers of three vehicles managed to escape their cars after a wreck caused them to ignite into flames on Wednesday afternoon. 
The collision happened just before 2 p.m. On Route 3, just at the ramp to NJ-21.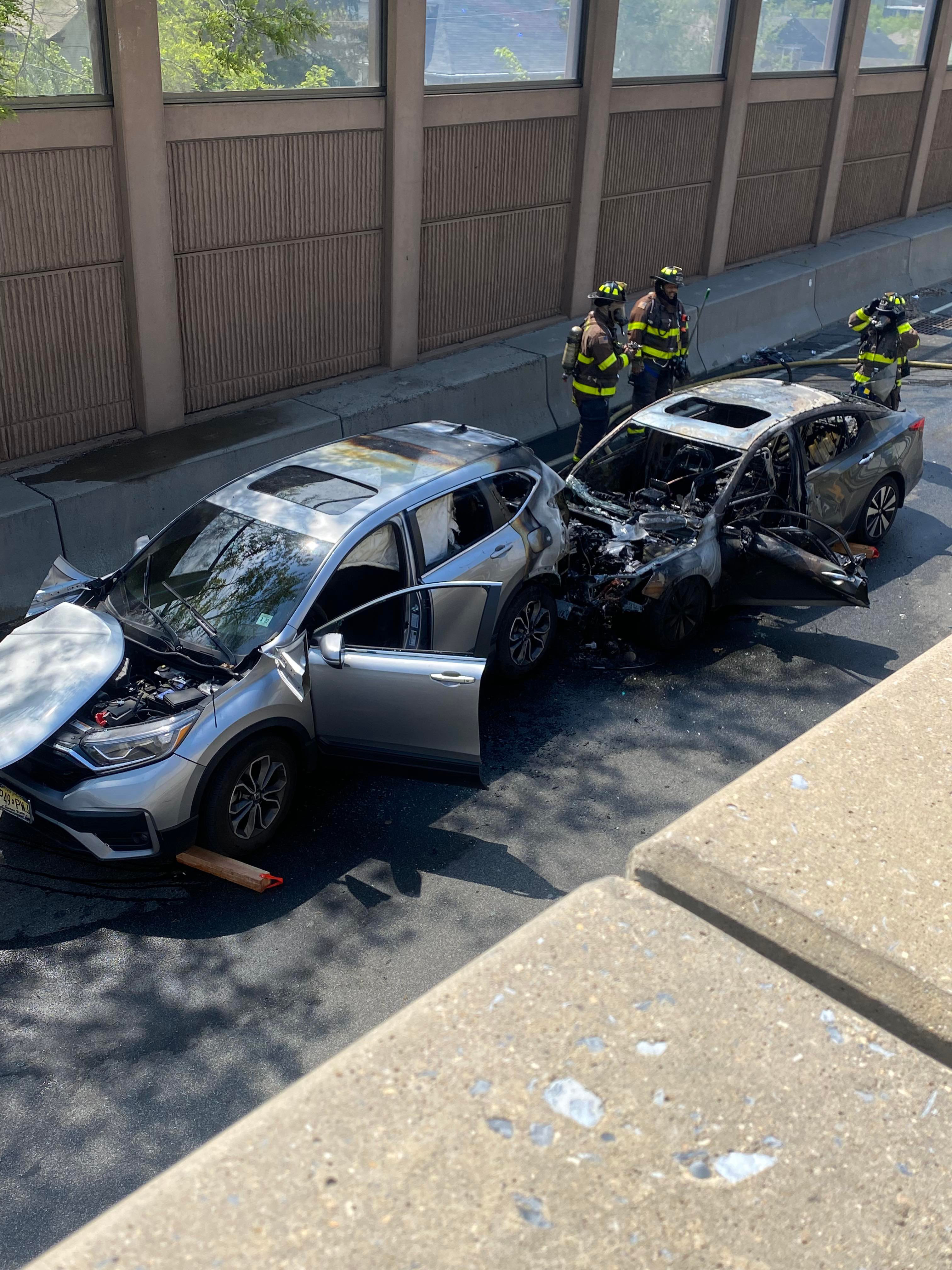 One of the cars reportedly rear-ended a vehicle in front of it, causing both cars to burst into flames. 
Firefighters arrived at the scene moments after the crash and began extinguishing fire that engulfed the cars. 
Police closed the ramp for about an hour for the investigation and cleanup. The cause of the crash has not been determined.