Englewood
In honor of Pride Month, The Englewood Public Library will have a Zoom conversation with LGBTQ leader Gary Paul Wright on Wednesday, June 22, at 7 p.m. 
This program is free and open to the public. Registration is requested by clicking HERE. 
Gary Paul Wright, along with his husband, Peter Oates, founded the African American Office of Gay Concerns in Newark, where he is the executive director.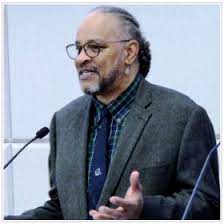 He has been included in Marquis Who's Who, and was named of the top 10 politically influential LGBTQ New Jerseyans of 2020.
Wright remains dedicated to providing HIV/AIDS prevention services for gay men and transgender women of color in the Newark area.
The African American Office of Gay Concerns also serves as a resource for the well-being of gay men of color, as well as gay, bisexual, transgender and questioning communities in the area. 
The AAOGC is just one of the various groups Wright has organized over the years to aid with LGBTQ issues.
 For further information about the program, please emailprogramming@englewood.bccls.org or visit the library's website at www.englewoodlibrary.org.