By: O.L. and Sway Buckley 
I was under the weather and opted not to sleep in my bed with my husband as a result. 
I had to tell my husband I needed to quarantine for his protection- although he knew I was right, he initially kept asking me to come to our bed because I'm his wife, and that's where I'm supposed to be. 🙃
But, after a heart-to-heart conversation, I made him promise to treat me with the proper distance and caution- because before this,  he was making it hard to keep my distance. He finally left me to myself.
I was alone.
The thing about solitude is that you can get used to it after a while. Although it isn't healthy, it becomes your new norm.
When it was safe to break free or return to how it was, I had to get back to the 'groove' of being in my rightful space again (next to him in bed). It felt a little weird… for both of us. 
But we persisted until we no longer had to…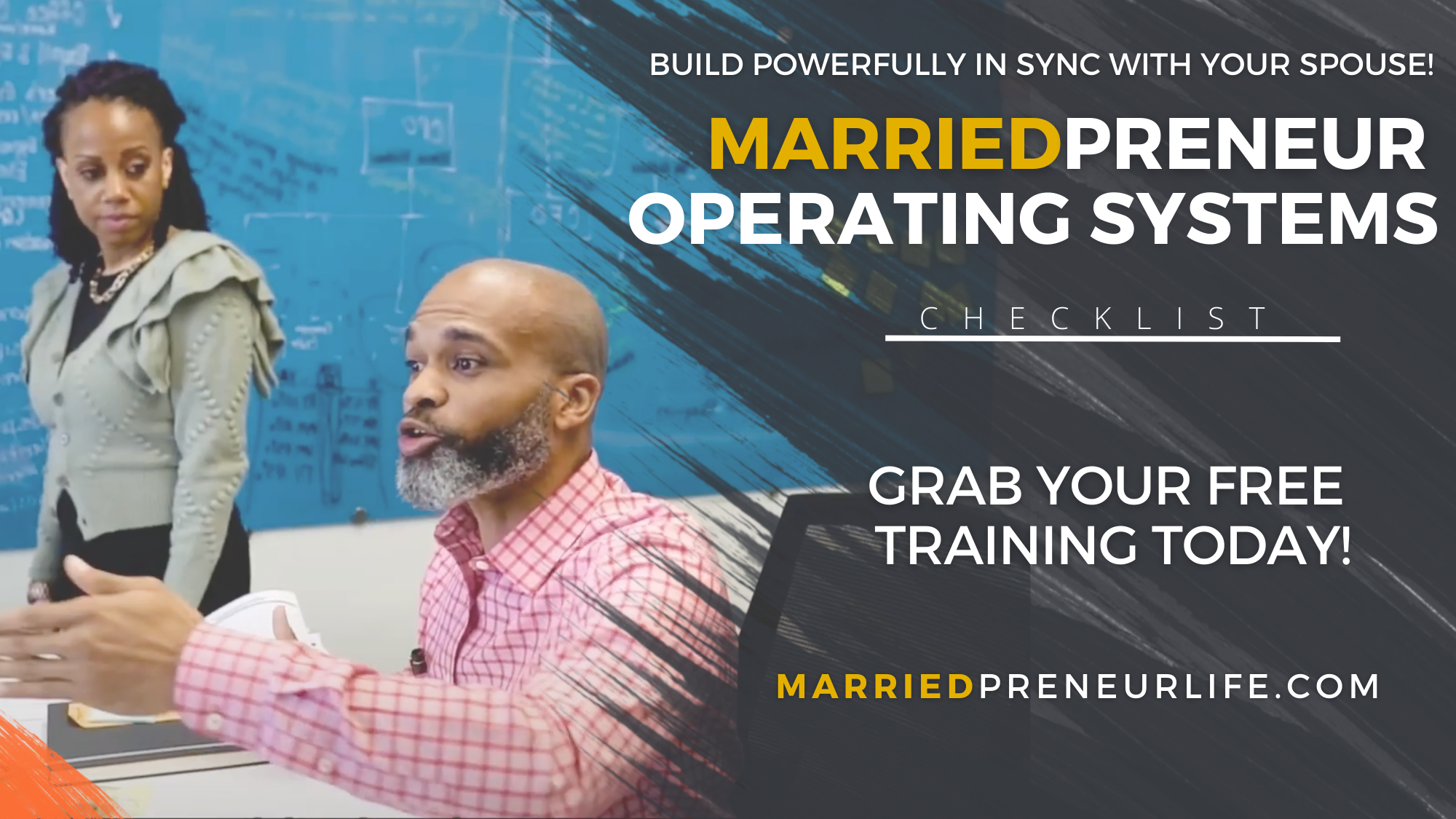 Sometimes in marriage, we can emotionally quarantine ourselves to protect ourselves from being hurt, misunderstood, or the unknown. At first, it feels like a coping mechanism- so we think it's safe to have distance. But before you know it, that distance becomes the norm. 
An unhealthy norm. 

As a marriedpreneur couple, we are a married couple first. Although the business has its challenges, the best way to go through them is with a healthy marriage. 
One practical way we do this is by dealing with business issues that show up in our marriage quickly is critical. It isn't always comfortable (actually, it never is), but it is necessary.
It's essential to get through the messy convos and stay emotionally vulnerable yet still ready to grow and change individually to improve the quality of your life and marriage.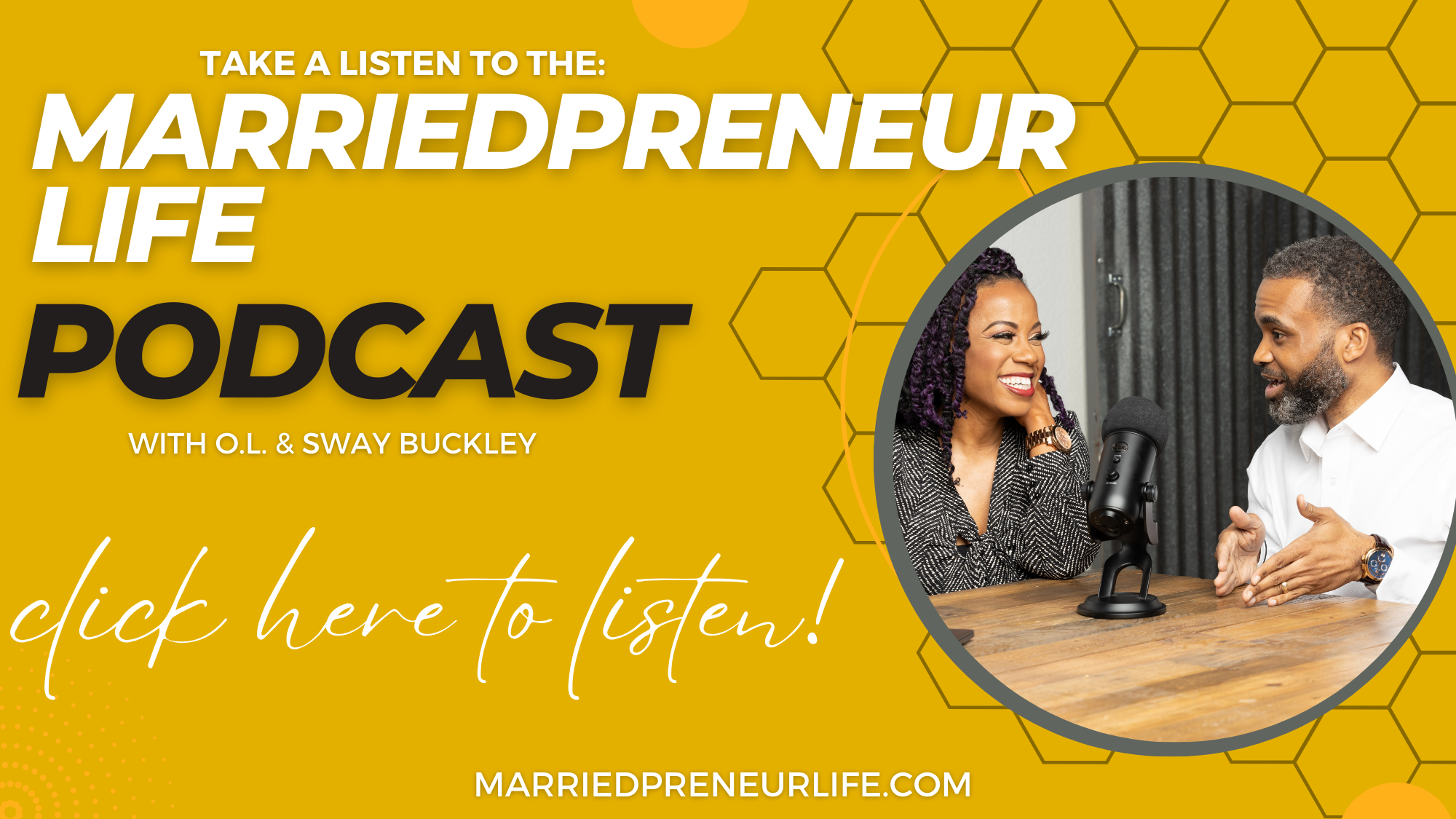 This is why we are such advocates of counseling. Marriage counseling, yes. But also individual counseling. Our spouse can't always help us work through deep soul issues- that's a unique skill set.
You may be disappointed when you realize they can't be 'all the things' for you. This is why having a therapist or a good friend to help fill those areas is critical for a better marriage and a better you. 
This year will make 14 years of marriage for us, and we have always had a therapist in our lives. If for nothing else, for maintenance. It's worked wonders for our marriage and our businesses to reap the rewards as well. We do our daily therapy sessions together and with our legacy meetings.
These quick sessions help us stay attuned and connected in marriage and business. 
We recommend incorporating legacy meetings if you're a married couple in business seeking tools to draw you closer together and diminish miscommunication. If you need it, we've created a checklist to help start your legacy meetings. You can grab yours here. 
We're rooting for you!
Here's to living purposefully, powerfully, and profitably in sync. 
O.L. & Sway
 O.L. is a former banker turned real estate consultant and entrepreneur. Sway is a former CEO of a staffing firm she started on her dorm room floor to pay for college. Together they co-own Marriedpreneur Life Consultancy, equipping married entrepreneur couples with high-level systems to scale without strain. They're the co-hosts of The Marriedprenuer Life Podcast, which was Wedding Wire's top relationship podcast to listen to. Learn more at MarriedpreneurLife.com.