Newark
Police in Newark are reporting separate auto theft incidents that resulted in the arrest of an adult male from East Orange and a juvenile male, from Newark, in possession of a handgun on Monday, March 21.
"Yesterday marked seven stolen car arrests in the last four days, and I want to praise our officers for their vigilance in quickly making these arrests. Six of those stolen vehicles were left unattended and idling with keys, and one arrest involved a juvenile in possession of a handgun in a stolen auto," Director O'Hara said.
"Opportunity makes the thief. And too often, drivers across the state are creating the opportunity for their vehicles to be stolen by leaving them running or with the key fob in the vehicle. That carelessness often leads to more serious harm."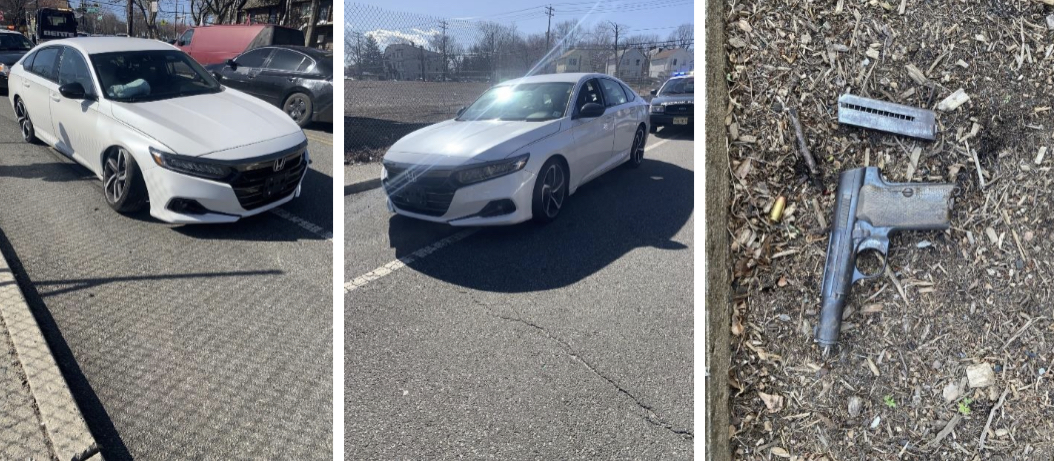 According to Director O'Hara, shortly after 10 am, a 5th Precinct unit was on patrol to suppress quality of life issues when they were alerted about a stolen blue Jeep Wrangler traveling in the vicinity of the 5th Precinct. In the area of Avon Avenue and Treacy Avenue, the officers observed the stolen vehicle and attempted to make a motor vehicle stop.
While attempting to flee, the stolen vehicle lost control and struck an unoccupied parked vehicle on Avon Avenue.
The suspect was apprehended after a brief foot pursuit.
Director O'Hara said Mr. Elijah M. Harden, 31, of East Orange, was charged with Receiving Stolen Property and Resisting Arrest. The Jeep Wrangler was stolen, with keys, from Branchburg on March 20.
According to approximately 3 p.m., a 4th Precinct unit was monitoring the area of Bergen Street and 18th Avenue regarding reports of erratic driving. While in the area, a white four-door Honda Accord was traveling at a high rate of speed in an unsafe manner.
The occupants of the vehicle fled on foot in the area of Muhammad Ali Avenue and Bergen Street when officers attempted a motor vehicle stop. A juvenile was found to be in possession of a black handgun and was taken into custody after a foot pursuit.
The 16-year old juvenile from Newark, NJ, was charged with Receiving Stolen Property, Resisting Arrest and Possession of a Firearm.
The Honda Accord was stolen from Elizabeth on March 20.
These charges are merely accusations.
These suspects are presumed innocent until proven guilty in a court of law.
Director O'Hara urges anyone with information about the crime to call the Newark Police Division's 24-hour Crime Stopper tip line at 1-877-NWK-TIPS (1-877-695-8477). All anonymous Crime Stopper tips are kept confidential and could result in a reward.