East Orange

By: Richard L. Smith 
A new donation from the Essex-Hudson Chapter of Jack and Jill of America, Inc. will help Isaiah House continue to serve and uplift the community. 
In a remarkable display of generosity, the teens of the Essex-Hudson Chapter of Jack and Jill of America Inc. recently participated in a highly successful Double Good Fundraiser, designating Isaiah House as one of the benefiting nonprofit partners. 
With the invaluable support of their parents, officials at Jack and Jill of America told RLS Media that these dedicated teens raised an impressive sum, and over $14,000 is being gifted to support the ongoing work of Isaiah House.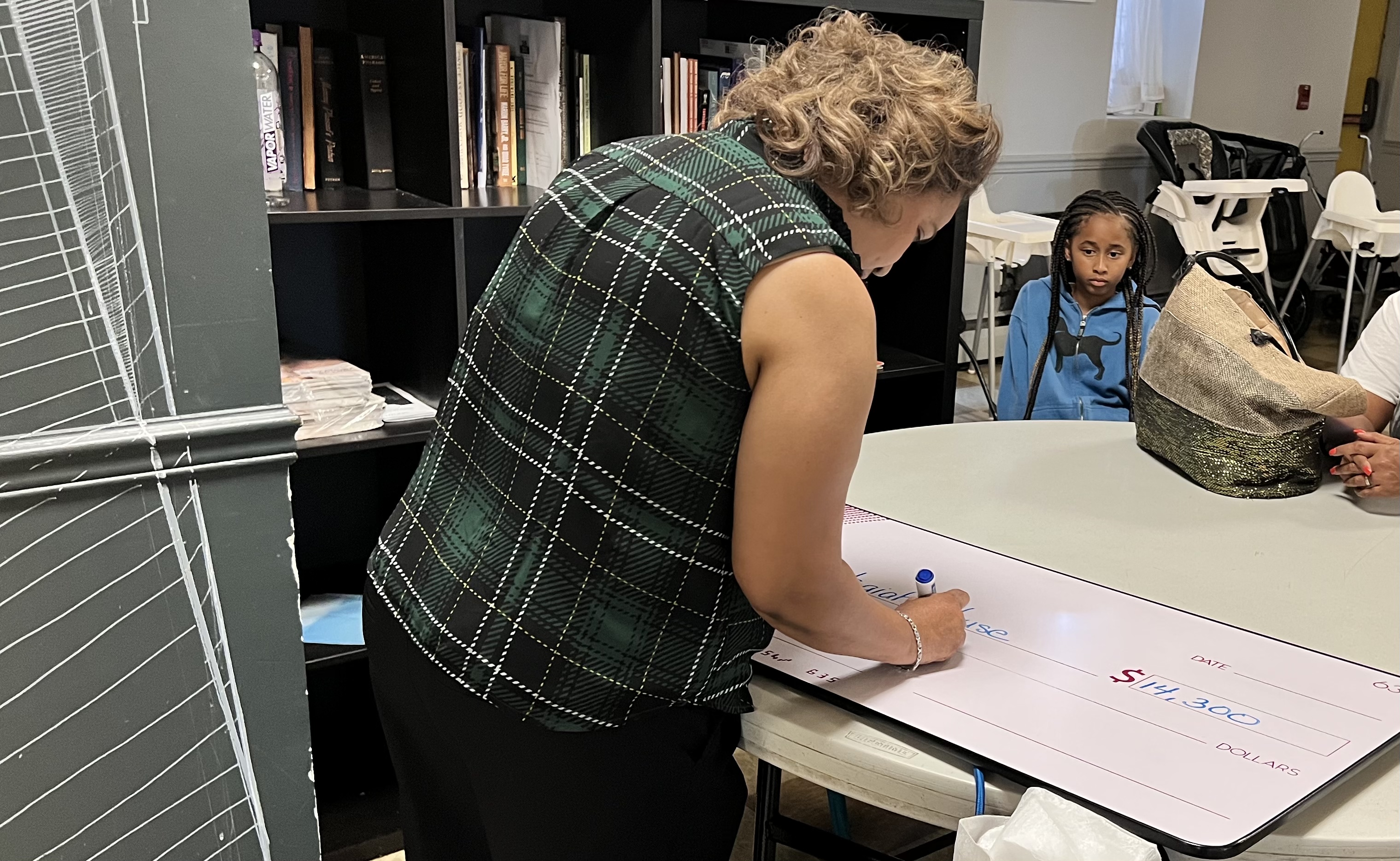 "Essex-Hudson is proud and honored to work with Isaiah House, which positively impacts our local community in so many ways," said Stacie YatesChurch, President of the Essex-Hudson Chapter, Jack and Jill of America Inc. 
 "Our chapter teens have been supporting the programming of the Isaiah House for years, and we could not think of a better organization to donate these proceeds to."
Isaiah House has been a community fixture since 1988. Their mission has always been to reduce the prevalence of homelessness throughout Essex County.
"These funds will have an extraordinary impact on our ability to serve the community and provide vital assistance wherever it is most needed". -Isaiah House Executive Director Zammeah Bivins-Gibson.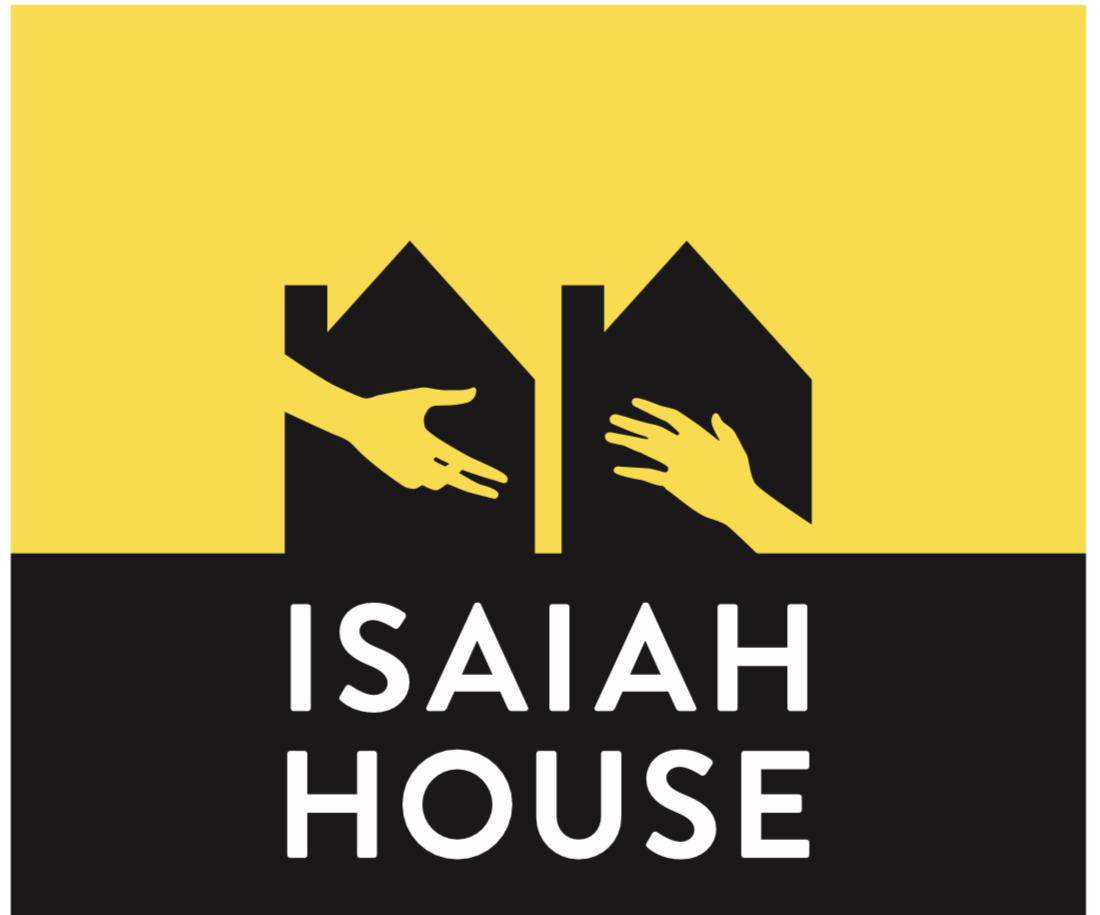 The nonprofit provides emergency housing to segments of the population in need while they make the transition to healthier lives.
"We have a longstanding relationship with the Essex-Hudson Chapter through their volunteerism and significant donations. Today's investment will help us to reach even more individuals and families in need, and we greatly appreciate the unwavering support of Essex-Hudson."
For over 35 years, Isaiah House has been an integral part of the community, offering dignified service and care to individuals seeking help. Isaiah House has multifaceted programs catering to diverse populations, ranging from families, persons with HIV, a mommy & me program, re-entering citizens, women with disabilities, to high-functioning and mentally challenged adults. 
Isaiah House runs a community food pantry that feeds hundreds of families monthly and a residential facility with 104 beds that provides a safe haven for those in need.
"Isaiah House is committed to addressing the holistic needs of each person seeking our support. We believe in empowering individuals to become stronger and more stable members of society when they leave our doors.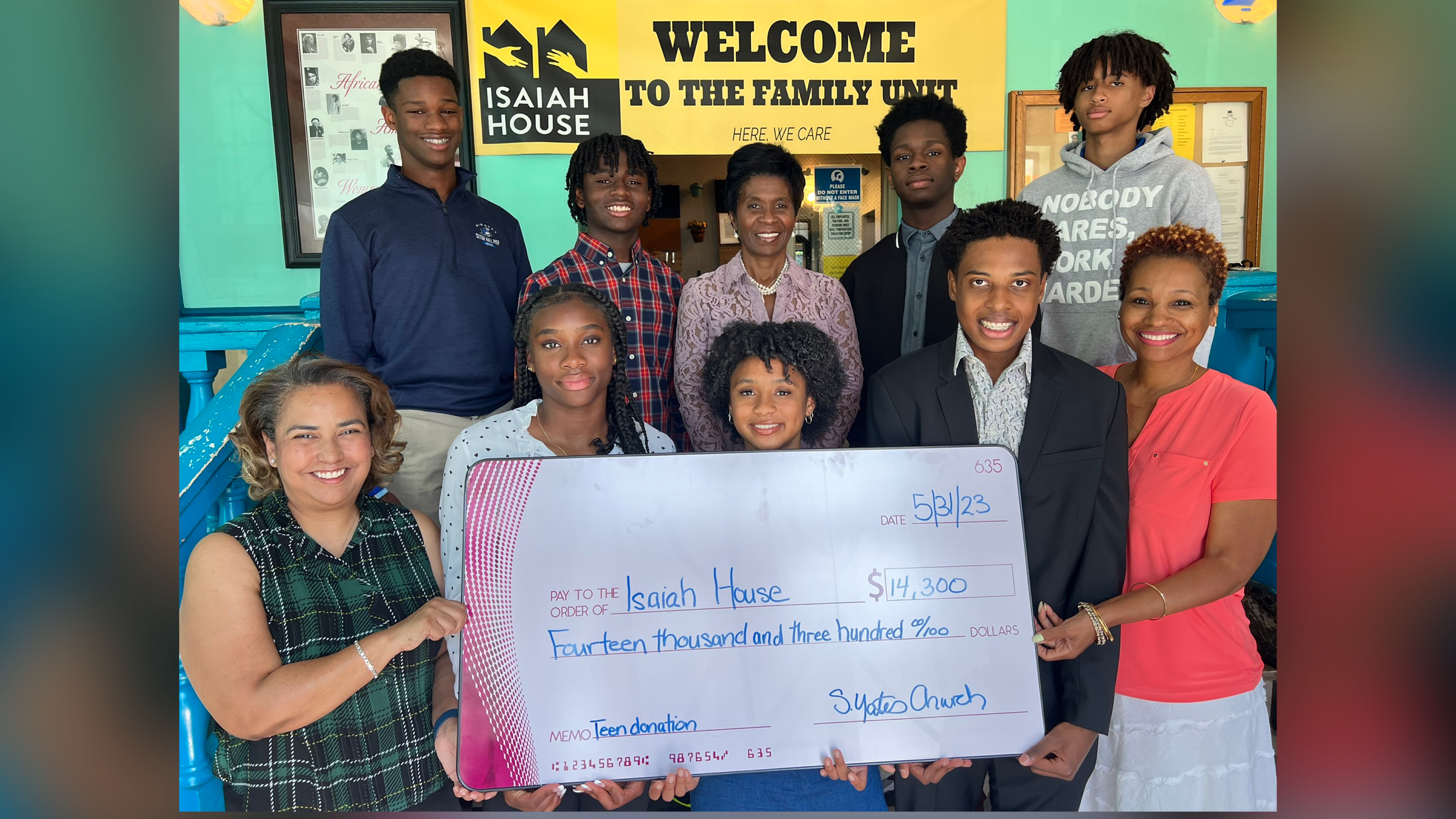 However, fulfilling this mission would not be possible without the invaluable support of organizations like Jack & Jill of America, Inc.
Their dedication to community service is commendable, and we are immensely grateful for their ongoing engagement from the Essex-Hudson Chapter, said Bivins-Gibson".
Officials at Jack and Jill of America said they recognize that the work of Isaiah House is vital to the well-being and resilience of the community.
"We remain deeply reliant on the support and contributions from our neighbors, individuals, and organizations alike. It is through their collective efforts that we can continue making a meaningful difference in the lives of the most vulnerable among us", Bivins-Gibson concluded. 
For more information on Isaiah House and how you can support our mission, please visit our website at www.isaiahhouse.org.