East Orange
The City of East Orange has been alive with music, art, culture, food, sports and community fun all summer! As August comes to a close, Mayor Ted R. Green, the East Orange City Council and the Department of Recreation and Cultural Affairs will host two upcoming festivities to cap off the city's sponsored summer activities.  
On Saturday, August 20, the community is invited to the Mayor's Annual Cookout, which will be held at East Orange Campus Field, 344 Prospect Street in East Orange, between 12 pm-6 pm.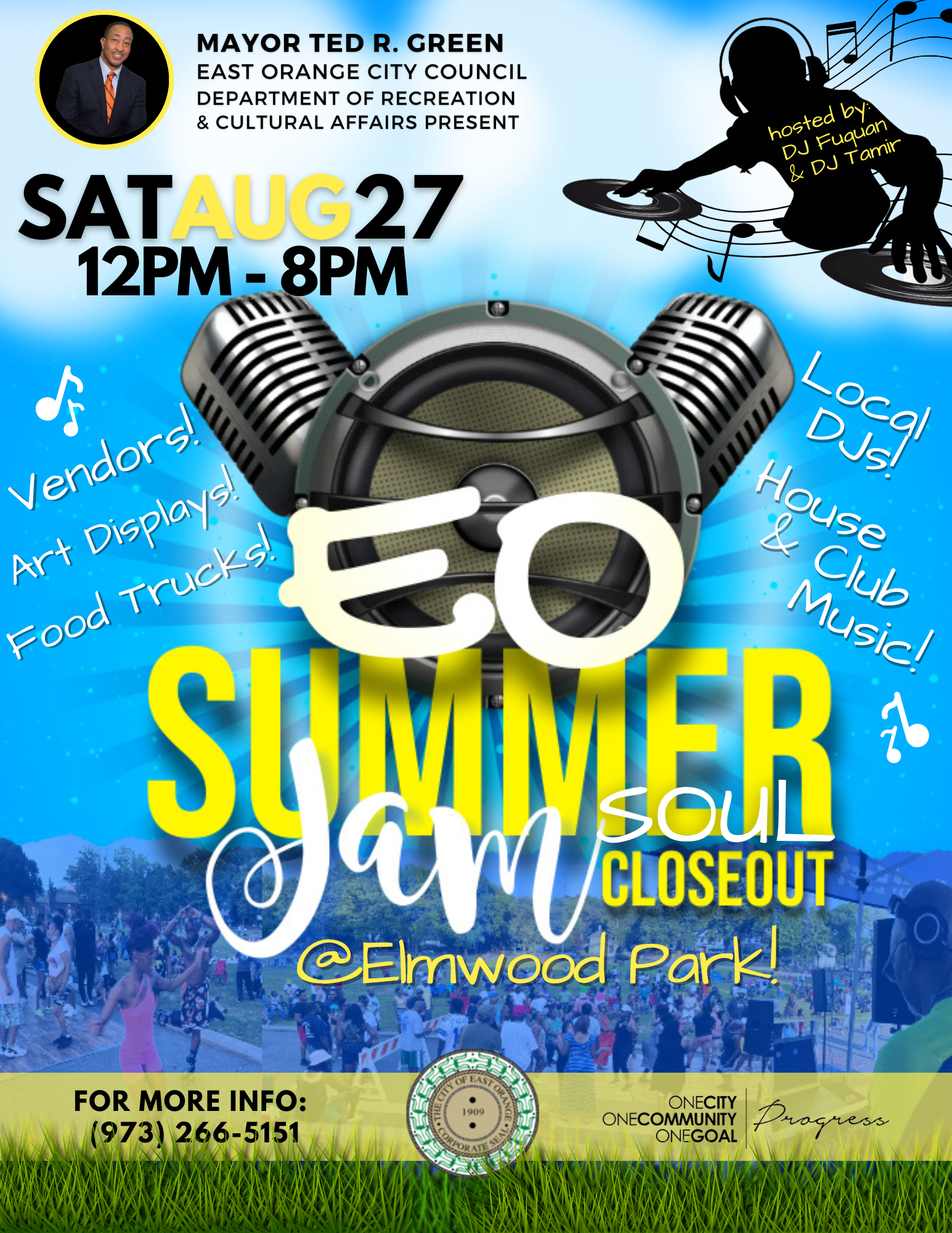 There will be free food, music, face painting, Tug-O-War, bouncy houses, games and prizes, vendors and more. 
On Saturday, August 27, the highly-anticipated Summer Jam Soul Close Out will be held between 12 pm-8 pm at Elmwood Park in East Orange. 
This event will feature favorite local DJs spinning house and club music, food trucks, art displays, vendors and more.
The final closeout is a culmination of the Soul in the City music series, which drew hundreds of residents, families and friends to city parks every Wednesday throughout the summer.  
"We've had quite a summer with weekly events happening in all of our neighborhoods and parks — from pop-up block parties, Soul in the City, and Jazz at the Plaza to National Night Out, Movies in the Park and other special community events.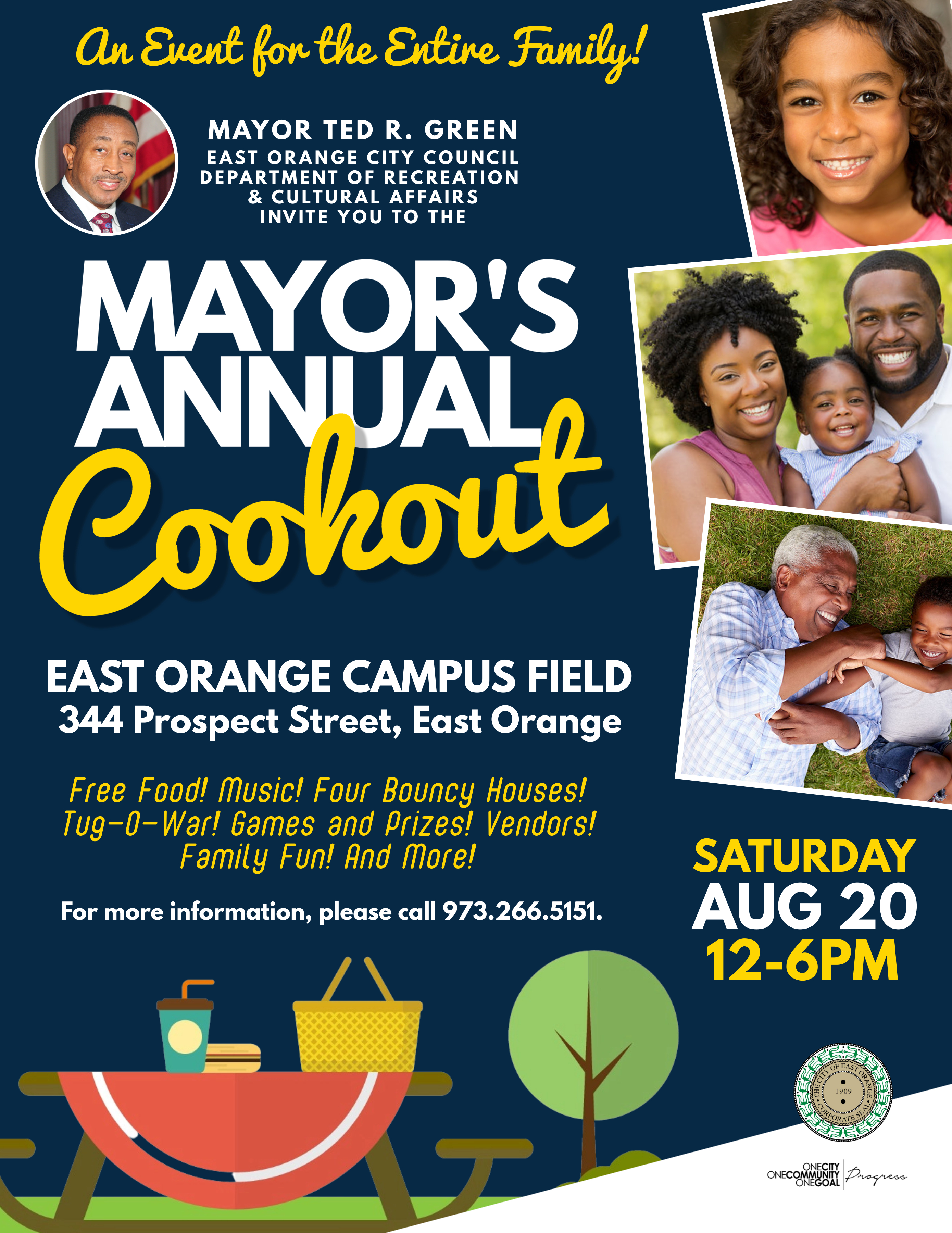 People from all over the city and surrounding areas have come out to enjoy the rich diversity and culture of our community in safe, active outdoor spaces," said Mayor Green.
"In East Orange, we thrive on connecting with each other, and this summer has been an exceptional display of community engagement and pride. We kicked off the summer with a bang, and we are excited to end it the same way!"