Harrison Town
A water main break near the Red Bull Arena left residents in newly built apartments in Harrison with little to no water Friday morning. 
In the 1200 block of North 5th Street, residents at the Cobalt Apartments notified police when they noticed no water in faucets around midnight. 
Police tracked down the break just outside of the arena's Gate C on Cape May Street, then notified the town's utility crews. Water was decreased at the main to redirect the flow and pressure.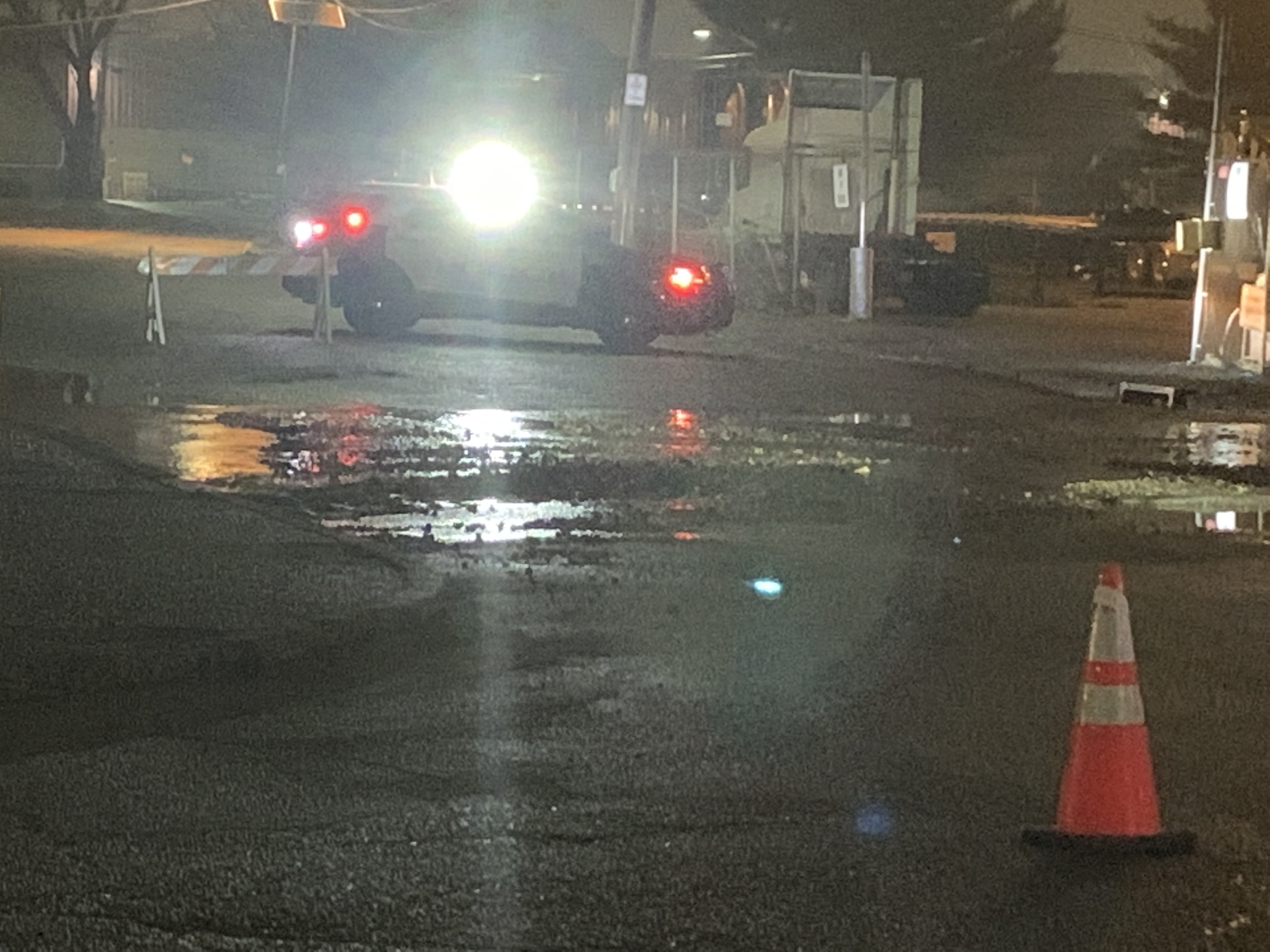 Police used barriers and their vehicles to block the entrance of the Harrison Industrial Plaza, where a moderate-sized hole was noticed in the ground with water spilling onto the streets. 
As of 4 a.m, construction crews had not made it to repair the break and some residents inside Cobalt were advised by management that they may have discolored water or air in your lines.
Traffic near the PATH station will not be affected due to the location of the break. 
The cause of the water main break is under investigation.