Montclair
By: Yuritza Arroyo
Authorities in Montclair, after a foot pursuit, apprehended a suspect believed to have been the suspect of recent residential burglaries in the Township.
According to Montclair officials, on November 29 at approximately 10:10 PM, Lieutenant Michael DeGrazio was patrolling in the area of Stonebridge Road and Graham Terrace in an unmarked police vehicle in response to residential burglaries that had occurred in the Township within the last week.
Officials say while on Stonebridge Road, Lieutenant DeGrazio observed a male, identified as Mr. Tashawn Hall, 19, of East Orange walking in the street but quickly lost sight of him.
Police said Hall was wearing all dark clothing, including a dark hooded sweatshirt, dark pants, and white garden-type gloves.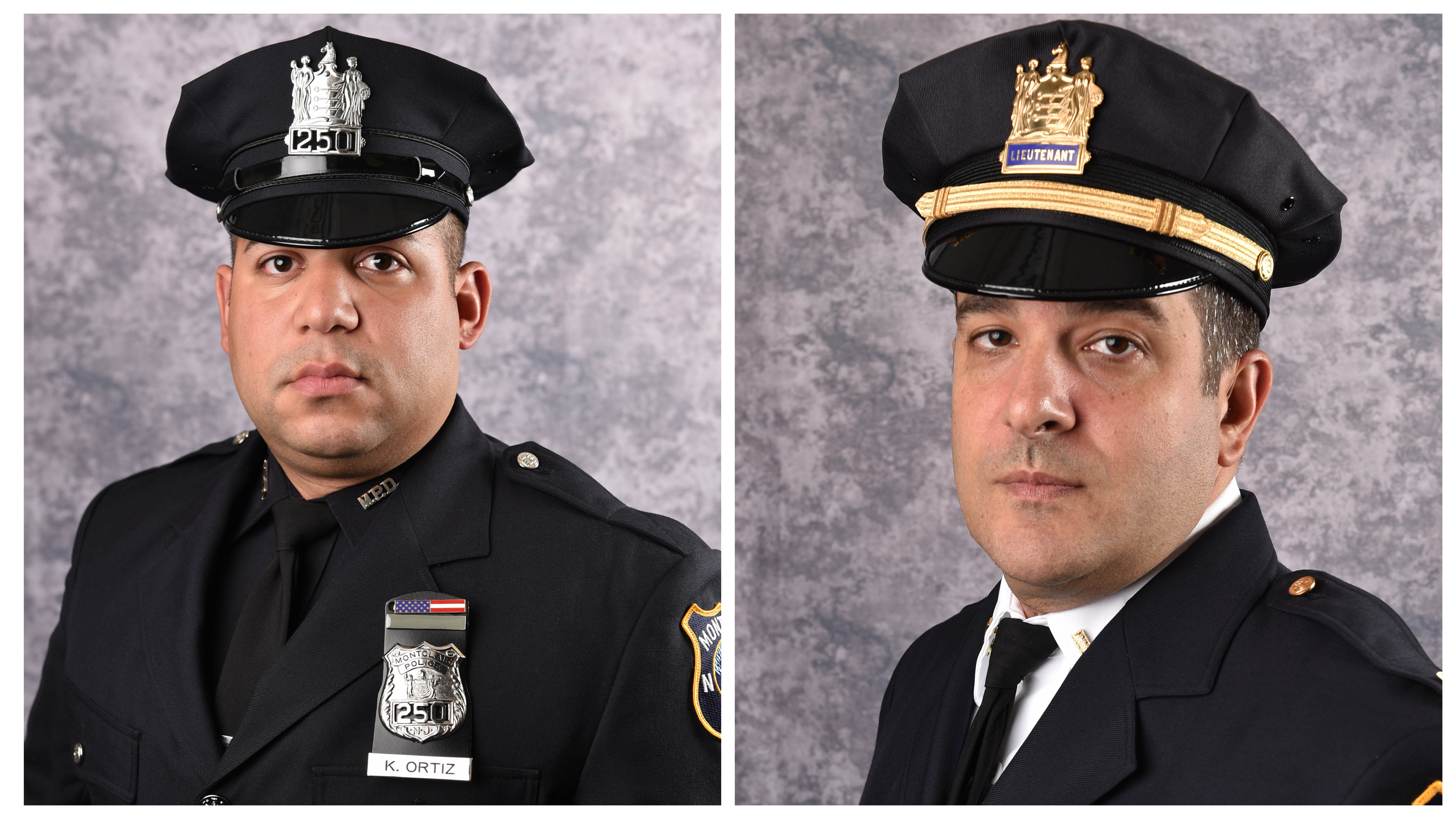 According to Montclair Police, Lieutenant DeGrazio ultimately parked his vehicle and began walking the area.
After a few minutes, Lieutenant DeGrazio heard screaming coming from the area of Stonebridge Road. Moments later, he heard footsteps on the pavement of what sounded like someone running.
Seconds later, Hall reportedly ran at an entire sprint east on Graham Terrace. Lieutenant DeGrazio, who was in full police uniform, ordered the individual to stop.
According to Lieutenant DeGrazio, Hall refused and continued running.
As Lieutenant DeGrazio chased Hall, Officer Kevin Ortiz, who was off-duty at the time and was nearby, observed Lieutenant DeGrazio engaged in the foot pursuit.
Officer Ortiz pursued the suspect on foot and up a driveway, at which time the suspect turned and pointed a handgun at Officer Ortiz. Officer Ortiz, who was unarmed, struck the suspect causing the gun to fall to the ground.
Officials say the suspect was taken to the ground and placed under arrest by Officer Ortiz and Lieutenant DeGrazio. A loaded 9mm handgun was recovered from the suspect.
As Lieutenant DeGrazio and Officer Ortiz placed the suspect under arrest, Montclair Police Dispatch transmitted over the air that an armed robbery had just occurred on Stonebridge Road.
The victim of that robbery reported that he was on a ladder outside of his home fixing a security light.
While on the ladder, he was approached by Hall, who pointed a handgun at the victim and said, "Give me the keys to the car."
Hall reportedly shook the ladder with his left hand and had the handgun in his right hand.
The victim began to scream, and the suspect fled on foot towards Graham Terrace, where Lieutenant DeGrazio intercepted him. The victim then called 911.
 Police charged Hall with Armed Robbery, Aggravated Assault with a Firearm, Aggravated Assault – Pointing a Firearm at a Law Enforcement Officer, Unlawful Possession of a Weapon, Possession of a Weapon for an Unlawful Purpose, Possession of a Defaced Firearm, Obstruction, and Eluding.