Hackensack
Authorities in Bergen County said downed power lines caused a fire that ignited cars in Hackensack on Friday morning. 
At approximately 1:15 a.m., firefighters were dispatched to the vicinity of Arcadia Road to investigate reports of an outside fire. 
Hackensack firefighters found two fully engulfed vehicles with flames extending to a third car upon arrival.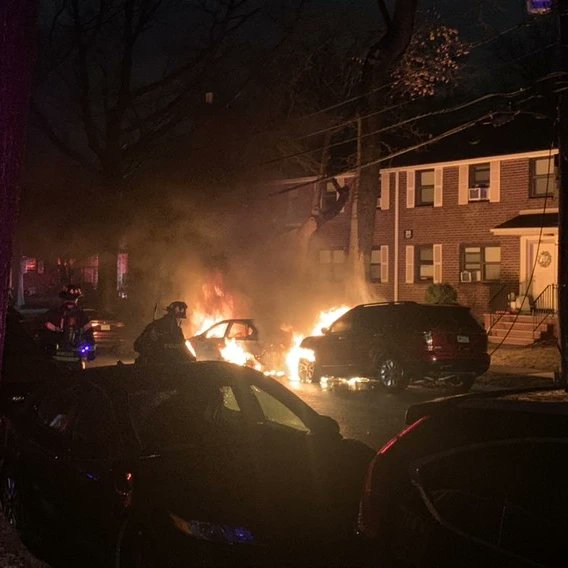 According to fire officials, crews waited for the arrival of PSEG to secure power before extinguishing the cars on fire.
Officials managed to extinguish the flames then check the vehicles for trapped and injured occupants.
No injuries were reported and the fire did not extend to buildings. 
Strong wind gusts over 40 mph were reported by the National Weather Service and is the cause of the fallen power lines. 
IMAGE CREDIT: Hackensack FireNJ