Cedar Grove

By: Richard L. Smith 
Rescue responders from Essex County and neighboring Lyndhurst and Wallington dive teams searched a body of water in Cedar Grove for a person who was reportedly seen in the water Saturday evening. 
According to preliminary reports, crews were called to a wooded section of Cedar Grove called the "Devil's Hole" that's near Little Falls Road and Peckman Town Road.
Upon arrival, emergency responders conducted a search and found an unconscious and unresponsive person after searching for nearly an hour.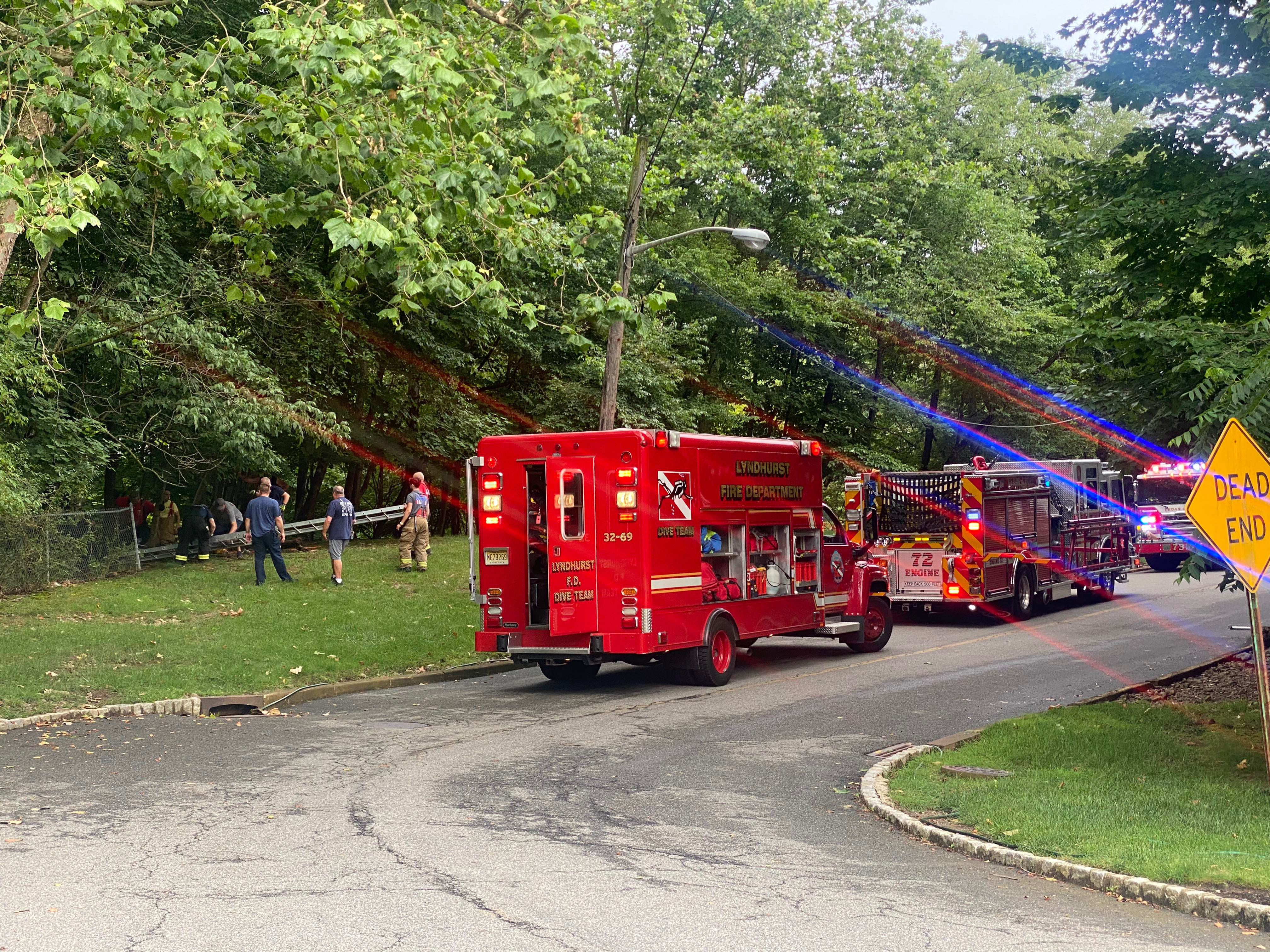 Reports say the victim was administered CPR then rushed to an area hospital for treatment. 
Published reports say Devils Hole is a deep ravine in the Peckman River that once was an attractive nuisance, resulting in large gatherings of young adults, who swim and wade in the water. 
Police said the area is extremely hazardous, with dangerous rock ledges leading up to the water's edge. 
Several Cedar Grove ordinances banned swimming, wading and bathing in public recreation-area waters and waterways, including Devil's Hole in the township ever since a Newark resident died while swimming at the site in 2014. 
Steven Agyei, 18, of Newark, jumped off a ledge in the water. The Lyndhurst Fire Department's dive team recovered his body 15 feet under the surface, according to news reports at the time.
The investigation into today's incident remains active and ongoing. The Essex County Prosecutor's Office was notified.