Kearny
Residents in a section of Kearny were ordered to shelter in place while police attempted to get a barricaded person to leave a house this afternoon. 
At approximately 2:07 p.m., a reversed  911 call went out to Kearny residents to stay indoors while police operated at the residence on Webster Avenue.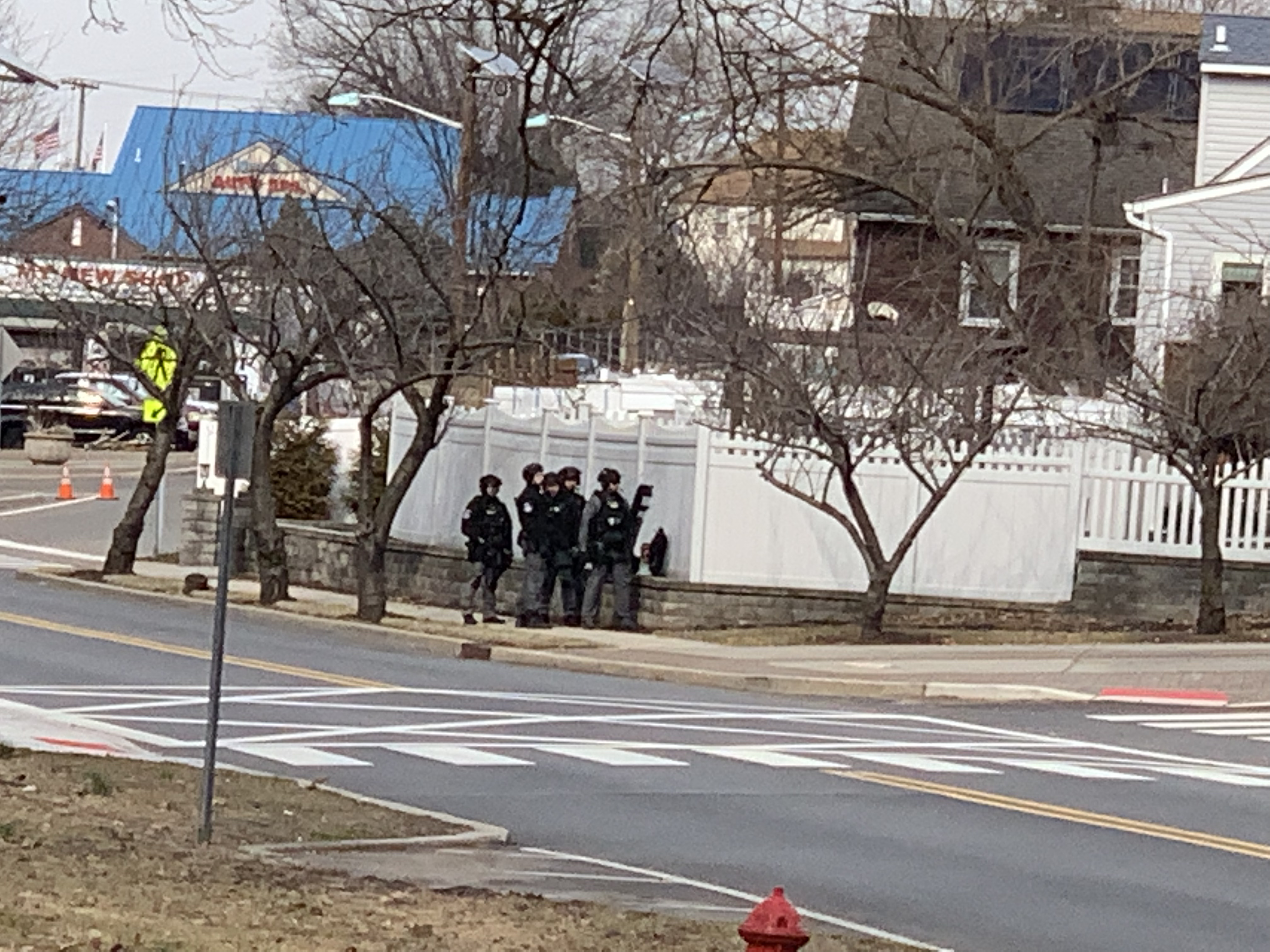 Police would only say that the person is barricaded and refusing to come out of the home. 
There are no reports of the suspect being armed.  It's not clear what the barricaded individual is wanted for at this time. 
Kearny Police are working with SWAT and other Hudson County law enforcement agencies. 
No injuries have been reported. 
UPDATE 4:42pm Situation safely under control suspect has been detained. Shelter in place has been lifted.