South Brunswick Township
Authoritites in Middlesex County are investigating another deadly crash in a section of South Brunswick overnight.
In the 5th fatal collision in South Brunswick in 202, police responded to reports of a crash in the vicinity of US-130 and Deans Rhode Hall Road shortly before 10:40 p.m.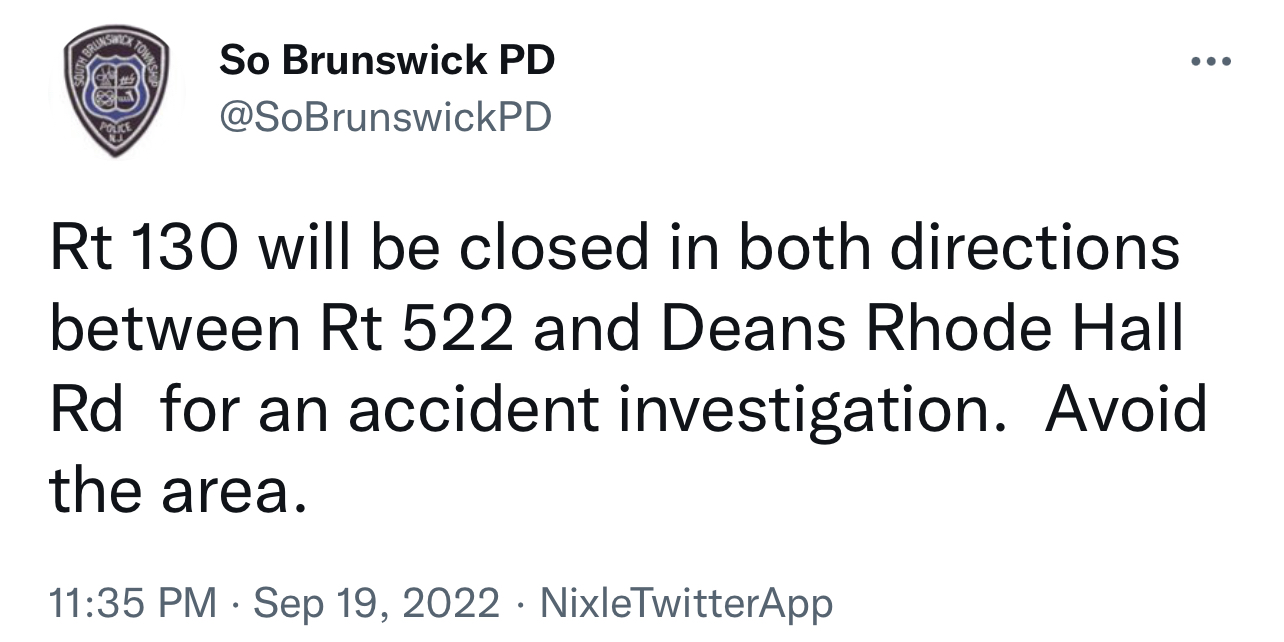 A preliminary investigation indicated that the vehicle overturned and trapped one occupant inside. 
That individual was pronounced dead at the scene. 
Police requested several ambulances for possible other victims involved in the crash. 
The cause of the wreck is under investigation. 
NJ State Police reported five deadly crashes in South Brunswick this year alone.