North Bergen
The NJ Department of Transportation was called to close off a section of Tonnelle Avenue in North Bergen.
At the same time, authorities investigated a crash that resulted in fatal injuries on Wednesday morning.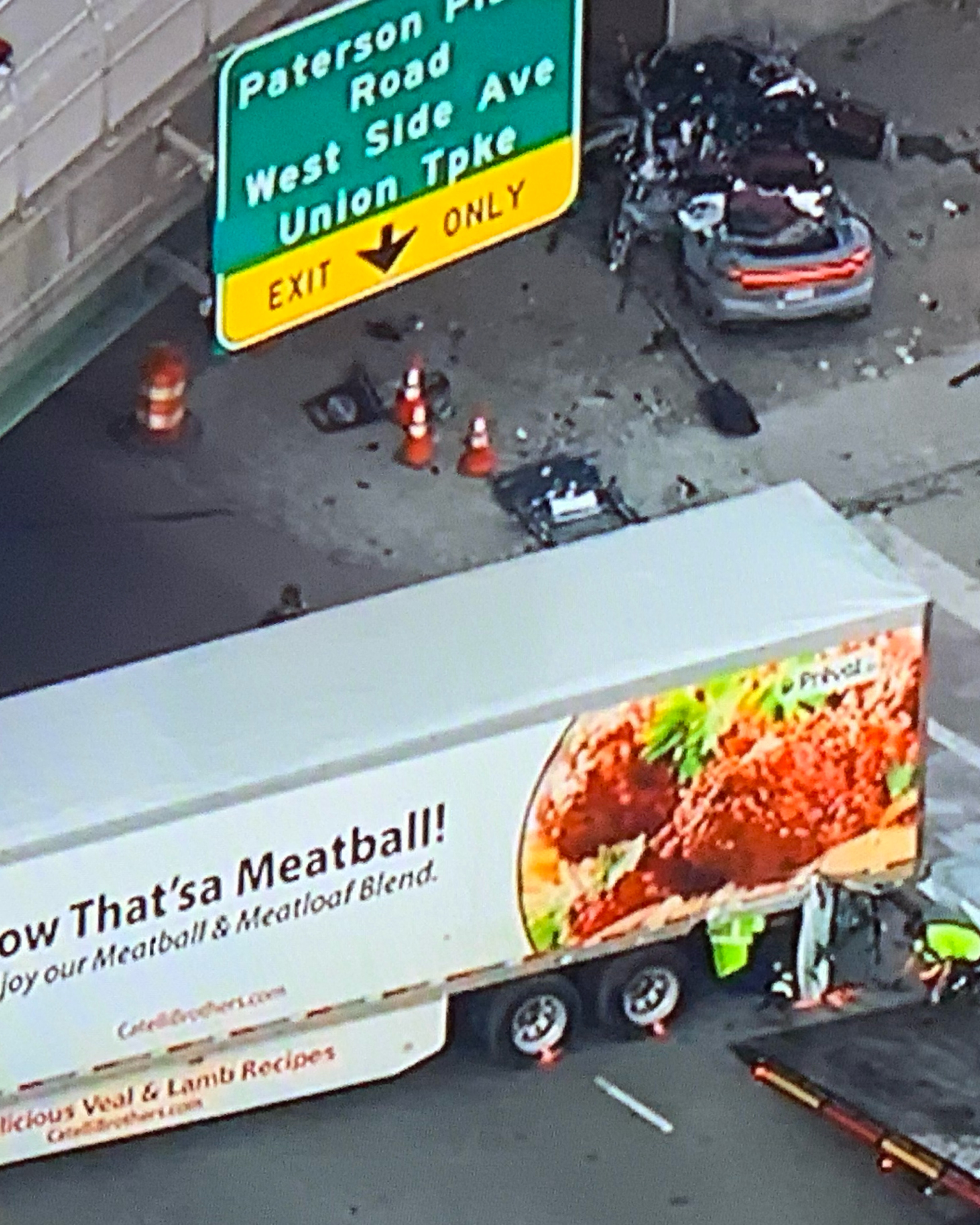 At least one person was killed when a car slammed into the rear of a tractor-trailer on Tonnelle Avenue near 36th Street around 2:15 a.m. 
Police say the crash caused officials to closed the roadway because the truck was blocking both directions. 
Officials said a preliminary investigation indicated one other person inside the car suffered severe/life-threatening injuries in the collision that several law enforcement agencies reported that it remains under investigation. 
The NJ Department of Transportation closed all northbound lanes at Paterson Plank Road. 
IMAGE CREDIT: WABC-TV 7