Carteret

By: Najla Alexander 
Mayor Daniel J. Reiman, other local dignitaries, industry professionals, and stakeholders joined Crow Holdings Development (CHD) to celebrate the grand opening of Crow Holdings at Carteret this month.
Caretert officials announced that the event culminated with Mayor Reiman, Council President AJ Johal, Councilman Vincent Bellino, and Chief of Staff Frank Bellino joining members of the development team for a ribbon-cutting ceremony.
Attendees had a chance to tour the world-class 1.2 million-square-foot warehouse/distribution property and see first-hand its location benefits of being less than half a mile and only one traffic light off Exit 12 of the New Jersey Turnpike, officials say.
The three-building property at 300, 400, and 500 Salt Meadow Road is ready for occupancy, featuring pre-built offices and 40-foot clear ceiling heights, officials said, as well as a combined 299 trailer parking spots, 174 dock doors with fully equipped loading docks, and six drive-in ramps.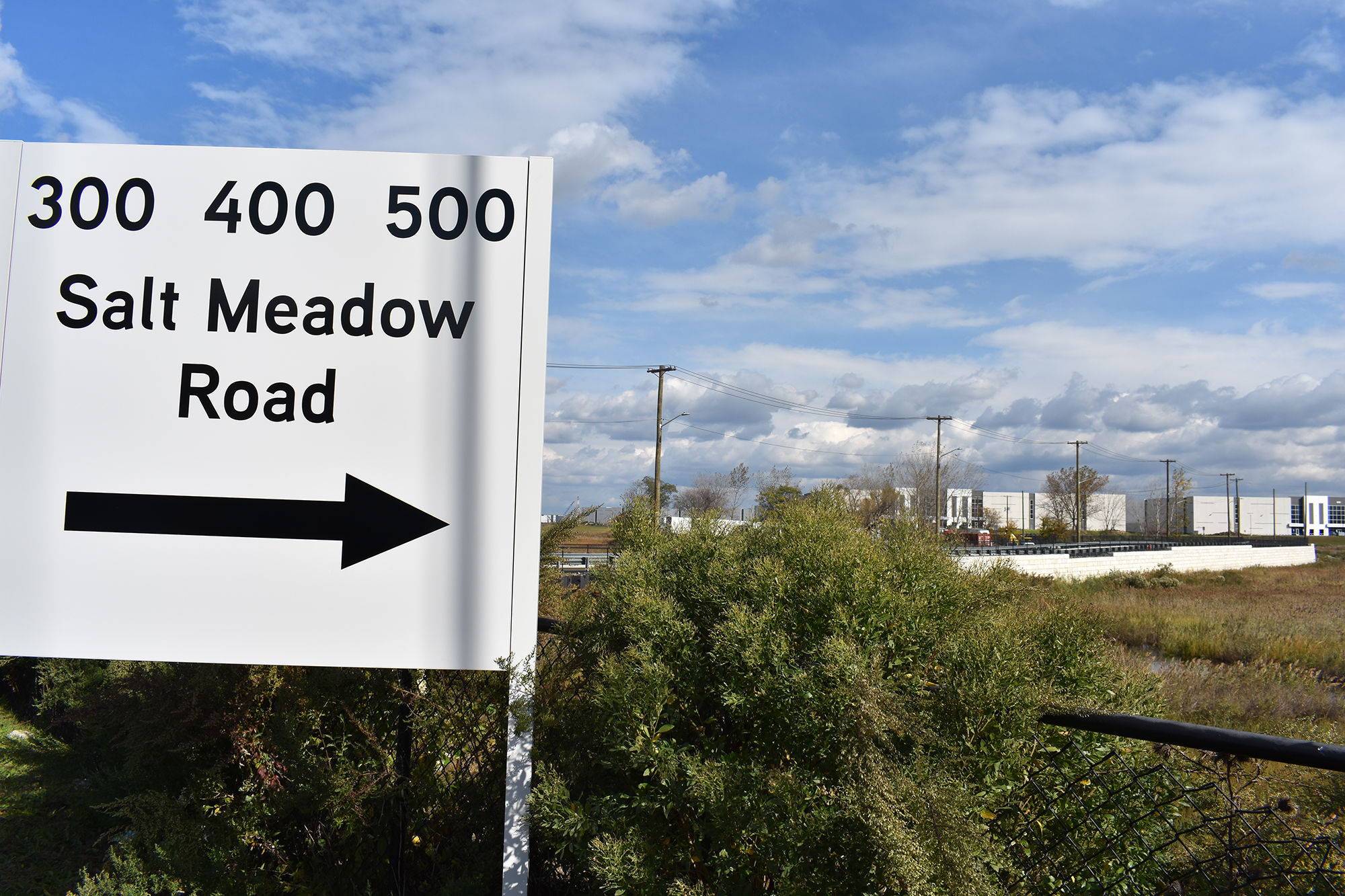 Mayor Reiman cited the Borough's commitment to thoughtful redevelopment for earning its position among the most business-friendly municipalities in New Jersey.
Illustrating this point, a 30-year PILOT for Crow Holdings at Carteret provides long-term stability with $135 million in taxes, officials stated.
"We are proud to add Crow Holdings' newest state-of-the-art industrial park to the Borough's ever-expanding portfolio of successful redevelopment projects and welcome the national and international business tenants that will soon call Carteret home," the Mayor said.
"Carteret's industrial and commercial footprint includes Amazon, Fedex, NuWorld Cosmetics, Berje, Nasdaq, Goldman Sachs, and PC Richards, just to name a few. My administration and the Borough of Carteret were excited to work with CHD throughout this brownfield redevelopment and look forward to many years of a successful partnership."
"The new world-class warehouse/distribution opportunity in the heart of the Greater Port submarket is the result of a strong public-private partnership," said CHD Senior Managing Director Clark Machemer.
Machemer said, "The Borough has been a great supporter of the more than $240 million project from the start."
"This municipality understands that development is an economic stimulant and driver for growth," he said. "We thank Mayor Reiman and members of his administration for being part of this celebration."
CHD recently announced that third-party logistics provider Weida Freight System (WFS) will become the campus's first tenant.
Officials said that in a long-term transaction, WFS will occupy half of 400 Salt Meadow Road, totaling 188,000 square feet.
"Headquartered in Hong Kong with more than 35 offices worldwide, WFS selected the site because of its proximity to the New Jersey Turnpike", CEO Victor Wei said.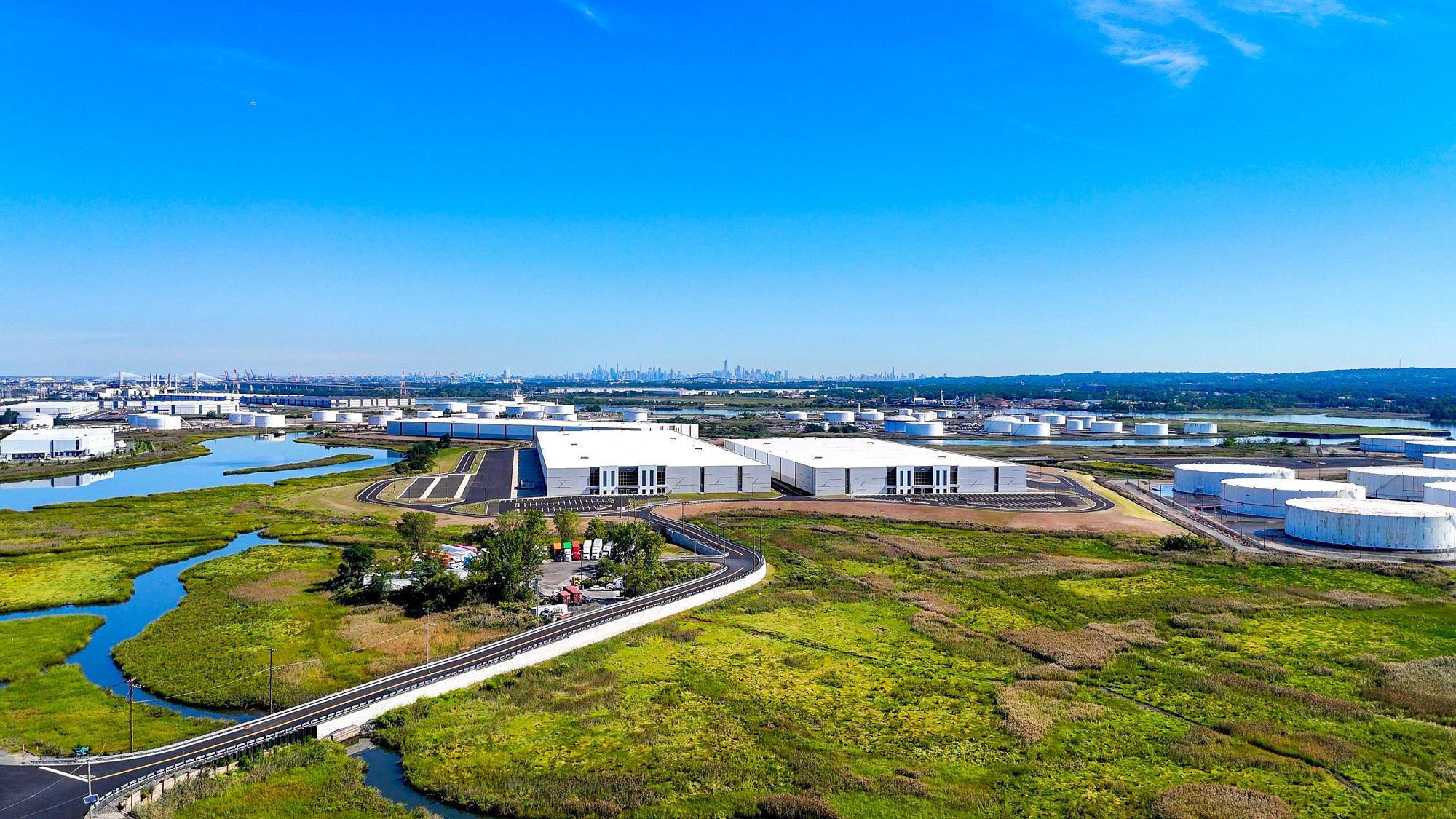 "We looked at properties throughout the region, and Crow Holdings at Carteret was the clear choice," Wei said.
"It inspired us to make a commitment. This location checks every box for our stepped-up distribution needs in the New York metropolitan area, and the ease of access to the Turnpike can't be beat."
According to officials, 400 Salt Meadow Road will be WFS's second New Jersey warehouse and its eighth nationwide.
The Weida Freight deal was brokered by Cushman & Wakefield's Jules Nissim, Stan Danzig, and Kimberly Bach, who serve as exclusive leasing agents for Crow Holdings at Carteret, officials stated.
The team, authorities say, is currently marketing full-building opportunities of 355,000 and 480,000 square feet, with availabilities starting at 150,000 square feet, including the other half of 400 Salt Meadow Road.
Officials said that at a time when the efficient movement of goods is critical, the property offers a Greater Port submarket location convenient to sea and air transit, major thoroughfares, and key NYC crossings, according to Cushman & Wakefield.
"Crow Holdings at Carteret provides the closest turnpike interchange access of any new industrial product built within the past ten years, and this factor alone is driving strong interest from a variety of users – inquiries have been increasing steadily this summer and into fall," Nissim said.
"Add to that its position just 13 miles from the Port Newark-Elizabeth Marine Terminal, a tuned-in developer and business-friendly municipality, and it truly is a distinctive opportunity."
"A long-abandoned brownfield site ravaged and abandoned by American Cyanimide/Cytec Industries was a ticking time bomb of cyanide leaching into the Rahway River," Mayor Reiman said.
Carteret was determined to take back this brownfield site and transform it from environmental disaster to economic success, the Mayor said.
After the Borough designated the 126-acre site as a landfill reclamation district and later an area in need of redevelopment, the Rahway Arch investment team purchased the site from Cytec in the hopes of remediating and redeveloping the prime commercial real estate, officials stated.
According to officials, with the Turnpike as the lynchpin of redevelopment in Carteret, the state invested nearly $160 million into Interchange 12, more than tripling its capacity in 2005.
"We've since seen more than $2 billion in private redevelopment in Carteret and more than $250 million in municipal investment, including a new performing arts & events center, a fitness & wellness center, a waterfront park, fishing pier, marina, River Walk, and forthcoming ferry terminal with many more projects and public investments on the horizon," Mayor Reiman said.
In the years before Crow Holdings purchased the property from Rahway Arch for $87 million, Soil Safe operated a Class B recycling center for which it was paid to receive recyclable soils used to cap the site, officials said.
Officials say revenues derived from these recycled soils -- not taxpayer money – paid for the cost of the seven-year $80 million remediation and $3.2 million in host community benefits paid to Carteret, which were on top of property taxes paid by Rahway Arch.
What this site has brought to Carteret doesn't end there, officials stated, in addition to $135 million in taxes, Crow Holdings also has brought to the Borough:
-A $6.5 million redevelopment impact fee that will fund Carteret capital projects
-A $350,000 contribution to the Waterfront Park River Walk
-A $250,000 contribution to the municipally-owned nonprofit URSB Carteret Performing Arts & Events Center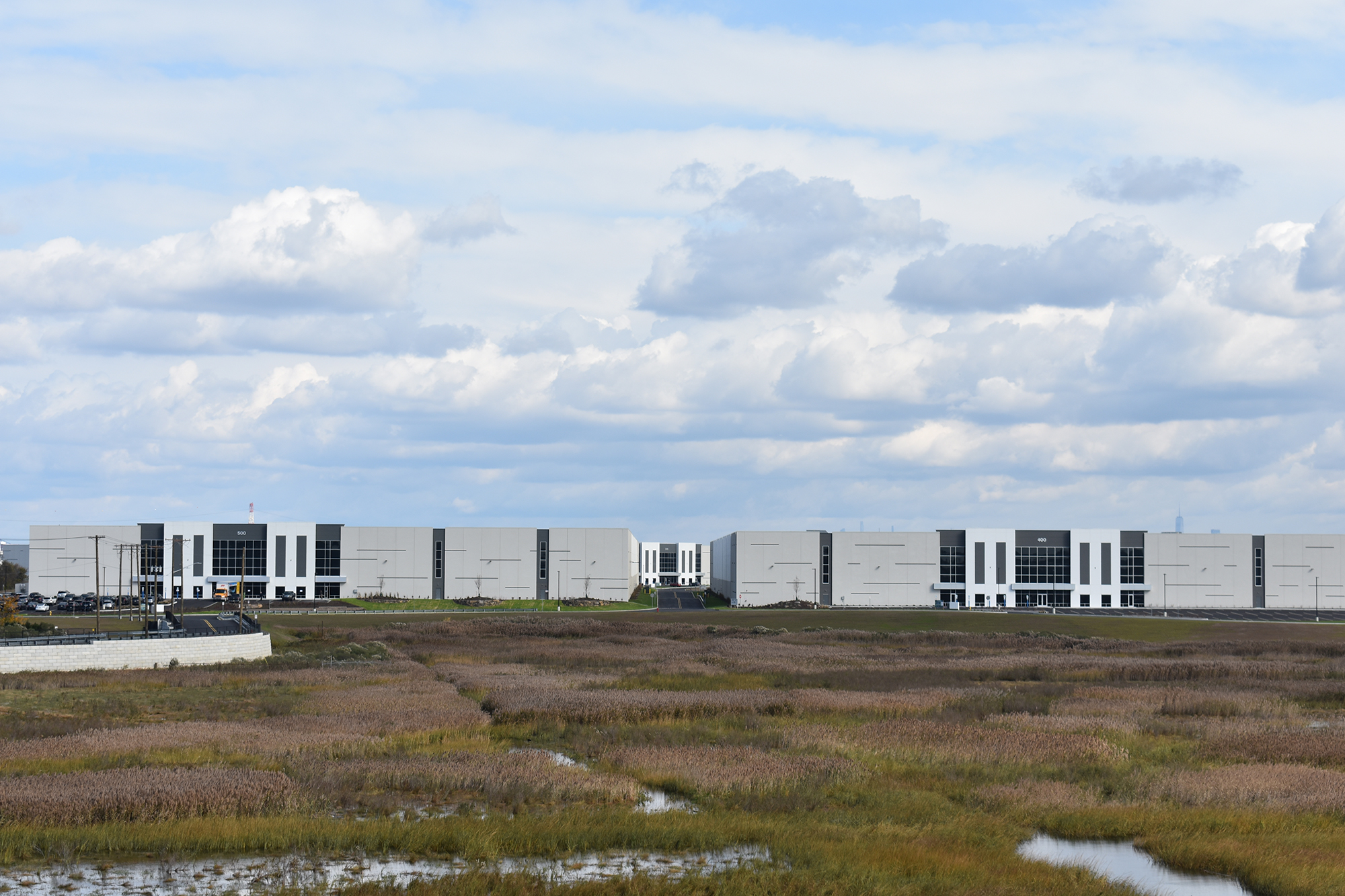 "That is real money to the residents of Carteret," Mayor Reiman said.
"It's part of the reason why we went from the third highest taxed municipality to the third lowest taxed municipality in the last 20 years. Crow Holdings voluntarily has contributed thousands of dollars to Carteret, not just toward development but also to the arts and local events programs that our residents enjoy."
CHD is the development platform of Crow Holdings, a privately owned real estate investment and development firm with 75 years of history, $30 billion of assets under management, and an established platform with a vision for continued success, officials stated.
Officials said CHD specializes in multifamily and industrial development across high-opportunity markets in the United States, with a newly launched office development platform as well.
Led by a highly experienced leadership team, officials say, the firm has developed more than 45 million square feet of industrial space since 2013.